Electrically driven
German-American e-mobility cooperation: from electric trucks to Gigafactory.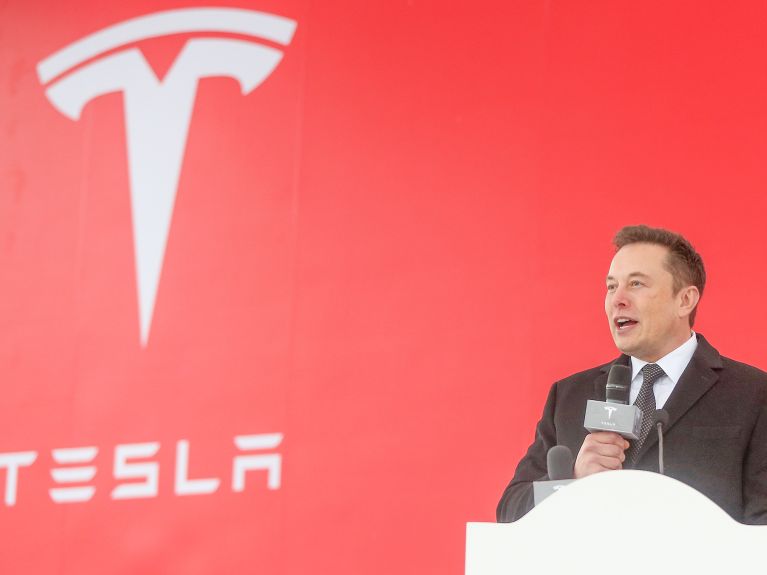 Tesla to build plant near Berlin
Gigafactory in Grünheide: Tesla, the US electric auto and solar company, intends to build a large plant in a small community east of Berlin, its fourth location after facilities in Nevada and New York in the US and Shanghai in China. Tesla CEO Elon Musk explained his decision in favour of the European site in mid-November 2019 with the "outstanding quality of German engineering". Batteries, drivetrains, the Model 3 and the new Model Y will all be produced at Gigafactory 4 from 2021. Tesla is advancing electrification with its Gigafactories: Gigafactory 1 in Nevada, for example, is considered the world's largest battery producer; the plant is also well on the way to using only renewable energy sources for all its processes. Solar cells and photovoltaic modules are manufactured at the Gigafactory in Buffalo, New York. According to the Brandenburg state government, up to 8,000 people could eventually work at the plant in Grünheide. Furthermore, Elon Musk also announced the location of an engineering and design center in Berlin.
Ford and Volkswagen cooperate on e-mobility
How can e-mobility become the norm? The Volkswagen Group (VW) is answering this question with a modular platform for electric cars (Modularer E-Antriebs-Baukasten, MEB). Its modular structure enables the highest possible efficiency in the production of different models with ranges of up to 500 km and more. A high-voltage battery system forms the heart of the platform, but MEB axles, drive units, wheelbases and weight ratios are also all oriented toward achieving the greatest e-mobility. Ford, the US automaker that has already been cooperating with VW for some time, intends to produce its own purely battery-driven electric vehicle on the basis of the Volkswagen MEB platform. It will be developed at the German Ford Development Center in Cologne and should be on the market from 2023.
Daimler advances e-truck development in the USA
The world's largest truck manufacturer is also backing e-mobility: Daimler Trucks presented a heavy long-distance electric truck and a fully electric truck for the medium load segment in Portland, Oregon, in August 2019. A total of roughly 30 units of these two vehicle models are to be delivered to the first customers in the USA by the end of 2019. By deploying this test fleet on day-to-day freight assignments with transport companies, Daimler Trucks North America aims to find out more about the possibilities offered by zero-emission trucks so that it can respond to customers' wishes in the further development of electric drive systems.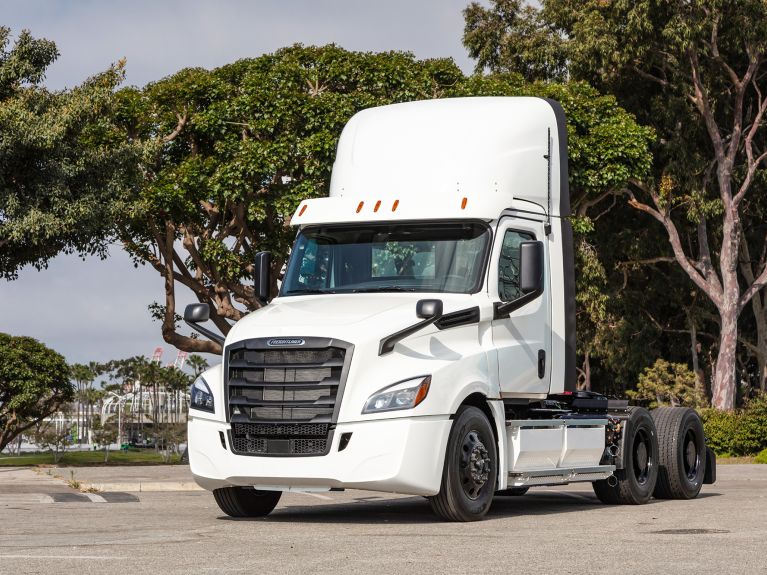 You would like to receive regular information about Germany? Subscribe here: