The Norwegians pull ahead electrically
deutschland.de asks what mobility will look like in the future: In Norway earnings from the sale of fossil fuels finance electromobility.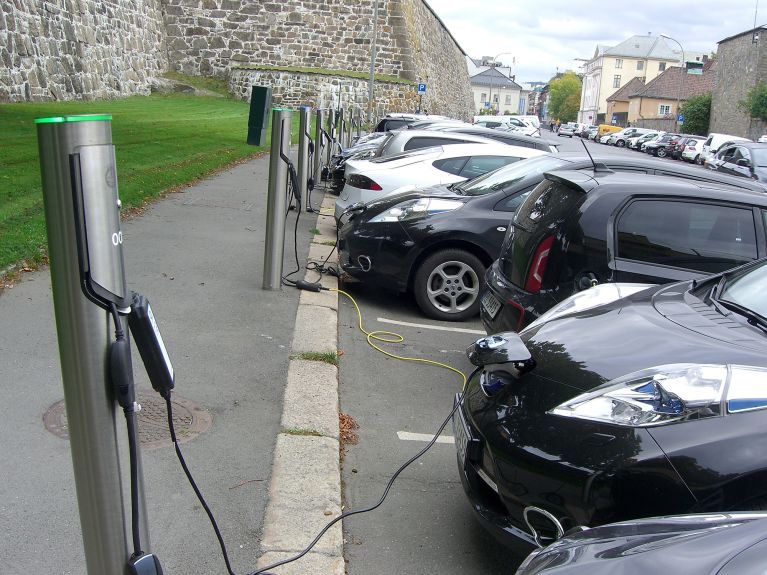 Even at first glance, anyone in Norway's capital Oslo can see how far electromobility has come here. Everywhere there is free parking for e-cars, complete with charging stations. And all of them are diligently used. At a much faster pace than anywhere else in the world, car drivers are switching from their petrol or diesel equivalents to CO2-free cars. In the first three months of 2019, electric vehicles accounted for 61 per cent of all new purchases. By comparison, in China, the largest car market in the world, the figure was 4.7 per cent, and in the traditional car country Germany, only 2.6 per cent.
In 2025, combustion engines will be banned
Beginning in 2025 no new petrol and diesel engines will be allowed in the land of the fjords. Behind the amazing headstart of the Scandinavians on the way to emission-free car traffic are state subsidies. Since 2011, a wide range of incentives has proved irresistible to more and more citizens: the exemption from VAT and a special Norwegian purchase tax make the e-versions of normal mid-range cars even a bit cheaper than the same sized petrol-driven car. Compared with big SUVs, the difference in favour of electric cars is much clearer. They enjoy exemption from the car tax, free parking, especially in city centres, and free charging stations. E-motorists are also released from the toll for driving in inner cities, which is very widespread in Norway. They can likewise use bus lanes and for them the ferries sailing across the infinite number of fjords are free of charge.
The state supports e-mobility with a lot of money
That the success of this mobility concept is so resounding also has to do with Norway's wealth, thanks to oil and gas resources under the North Sea. Although the tax revenues from this are largely saved for future pension payments, the state is still rich. And this has increased the affluence of the citizens to the extent that the expensive electric vehicles of the American company Tesla can be seen on Norwegian streets more often than anywhere else in the world.
Success, however, has its price, and precisely because the success has been so great and brought the state much higher revenue losses than expected. "The subsidies were always meant only as an impetus", says the government. It has now re-introduced incremental charges for tolls, parking fees and other perks, though only to a limited extent. Many who have switched to electric cars are dissatisfied that the number of electric charging stations is not growing at the same rapid pace as that of Norwegian electromobility.
The upshot?
Electromobility costs a lot of money and has its price. But if a country can afford it, things move ahead fast.
You would like to receive regular information about Germany? Subscribe here: