Studying the future, shaping the future
Climate change and automation: challenges that also have an impact on the labour market. These degree programs prepare people to meet them.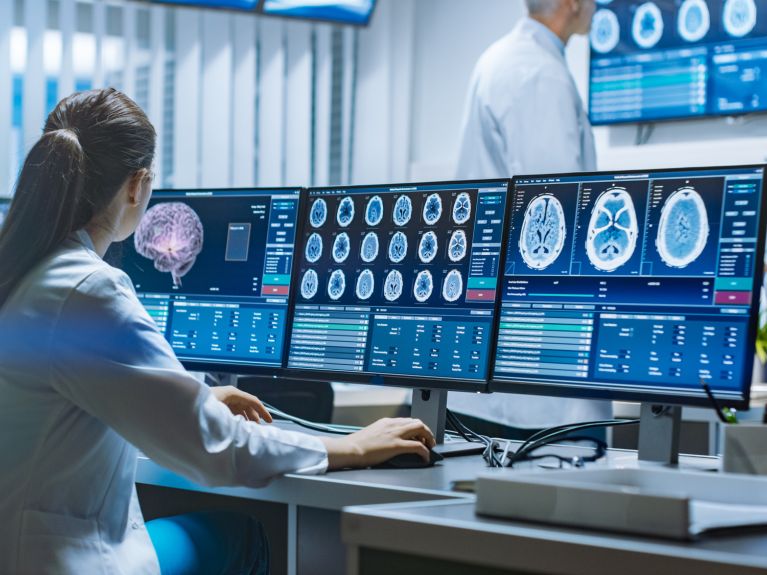 Robots care for people, help around the house and learn from their owners. Artificial intelligence has become an indispensable part of our world and it will occupy even more space in the future. If you want to learn how a robot works and eventually want to develop one yourself, this dual degree is the right choice.
We will build our future from algorithms and codes, says the Technical University Cologne. In the Code & Context degree program, students therefore deal with the responsible development, design and implementation of innovative technologies. The program combines coding, design and entrepreneurship.
Public Health (various universities)
Society is getting older and the health system is experiencing new burdens. In order to prepare specialists for this, the Public Health degree program deals with the reasons for the population's state of health, the dangers of change and the opportunities for improvement.
Environmental Technology (HAW Hamburg)
More and more people live on earth and consume resources and energies. The Environmental Technology degree program at the HAW Hamburg trains students to shape this development. In it they learn how to bring technology, economy and ecology together.
Ideas have to be implemented, and the Start-Up, Innovation and Leadership degree program shows how this is done. It teaches students what is needed to start a business. In addition to theory, it includes practice: during their studies, the students set up their own company.
You would like to receive regular information about Germany? Subscribe here: