Baerbock: Women's rights are being trampled underfoot in Iran
Germany's foreign minister again criticises the human rights situation in Iran. The EU agrees on further sanctions.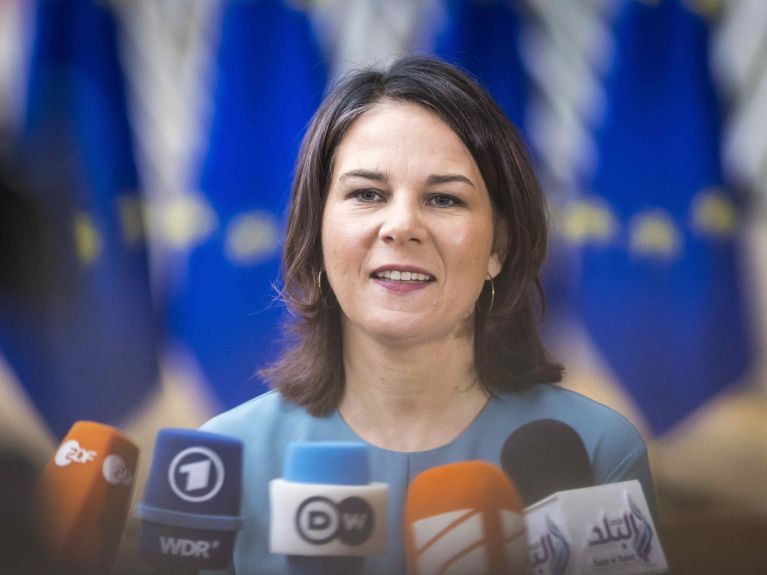 Brussels (dpa) – Germany's Foreign Minister Annalena Baerbock has again sharply criticised the human rights situation in Iran. "The brutal oppression in Iran unfortunately continues," Baerbock said at a meeting of EU foreign ministers in Brussels. She said that the compulsory wearing of headscarves, which is imposed in such a way to ensure total surveillance, underlines how women's rights in Iran "continue to be trampled underfoot".
The European Union has agreed on further punitive measures in response to continuing violations of human rights. The sanctions target two institutions and five individuals who, among other things, will no longer be permitted to enter the EU and whose assets in the EU will be frozen, EU foreign ministers decided. The new individuals added to the corresponding list of sanctions reportedly include the commander of a Teheran police organisation and the spokesman of the Iranian police.