Blinken visits Berlin
During his inaugural visit to Germany, the US Secretary of State will meet Chancellor Angela Merkel and Foreign Minister Heiko Maas on Wednesday. 
23.06.2021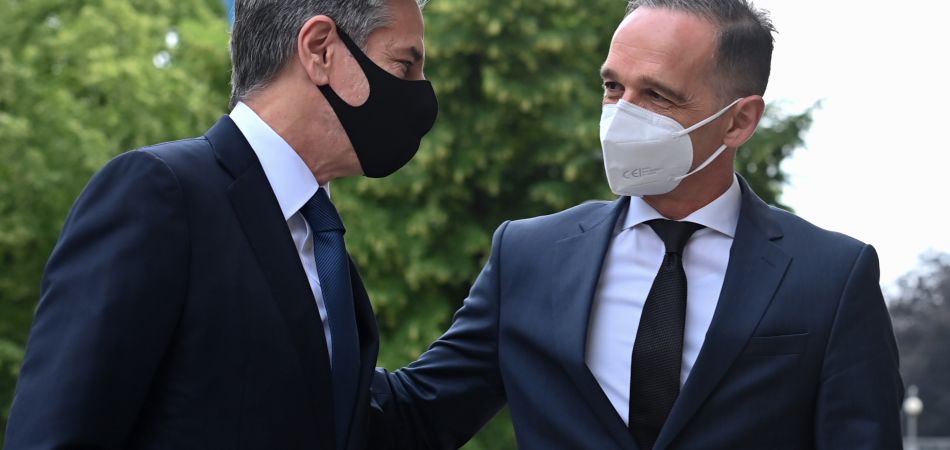 Berlin (dpa) - During his inaugural visit to Germany, US Secretary of State Antony Blinken will meet Chancellor Angela Merkel (CDU) and Foreign Minister Heiko Maas (SPD) on Wednesday. He will also take part in a conference on the Libyan conflict in Berlin, at which Russia, China and Turkey will also be represented. On Thursday, Maas and Blinken plan to sign an agreement on closer cooperation between the USA and Germany on Holocaust remembrance at the Memorial to the Murdered Jews of Europe.
The talks with Merkel and Maas on Wednesday are likely to focus on a new beginning in German-American relations after they reached a low point during the era of US President Donald Trump. His successor Joe Biden is doing everything he can to improve relations with Europe's strongest economic ally. He even defused the conflict over the Nord Stream 2 gas pipeline by waiving sanctions against the operating company. Nevertheless, the dispute has not been completely resolved and is likely to be a topic during the talks with Blinken in Berlin. 
According to the US State Department, the talks will also focus on the fight against the coronavirus pandemic and climate change, as well as on China and Russia. The USA advocates taking a tough stance towards these two major powers, whereas the German government emphasises that China in particular is also needed as a cooperation partner on issues such as climate protection. 
Wednesday will also see Economics Minister Peter Altmaier travel to Washington. Merkel is planning a trip to the USA on 15 July. She had met Biden the weekend before last for a first personal conversation on the fringes of the G20 summit in Great Britain. The US President subsequently wrote on Twitter: "The ties between our two nations are stronger than ever."
More about Germany and the United States