Bundeswehr to remain in West Africa
The fight against terrorists and criminals is the main goal of the international military mission in Mali. The Bundeswehr is to continue its involvement.
12.05.2022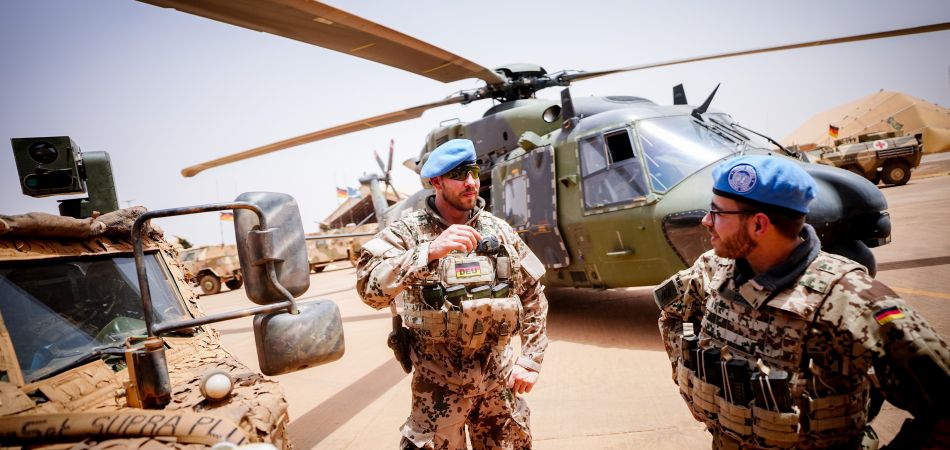 Berlin (dpa) - The German government is planning to continue deploying German soldiers in West Africa, albeit in modified form. Among other things, the cabinet in Berlin approved a new mandate for German participation in the UN Stabilisation Mission Minusma in Mali on Wednesday. This will see the maximum number of personnel to be deployed increased from 1,100 to 1,400 soldiers.
"We are demonstrating our commitment to the security of the people in Mali," Foreign Minister Annalena Baerbock (Greens) said during the first reading in the Bundestag, explaining that the deployment also aimed to prevent the creation of safe havens for terrorist organisations and organised crime in the Sahel zone.
The Bundestag will decide on whether to extend the Minusma mandate and whether to continue Germany's involvement in the European Training Mission (EUTM). EUTM was put on hold in the wake of the military coup in Mali and is now to be reassessed. According to the cabinet decision, the mission will now focus on neighbouring Niger, where German commandos will train local forces in the fight against terrorism and armed gangs.
Development Minister Svenja Schulze (SPD) described the mission as an essential prerequisite for development cooperation with Mali: "Security for people cannot be created by military means alone; it also requires food security, income security, energy security, in short: stable, secure livelihoods. Security and development are two sides of the same coin."