Easier entry for Russians at risk
Journalists, opposition members or representatives of civil society can have a hard time in Russia. The German government is now keen to make it easier for them to enter Germany.
31.05.2022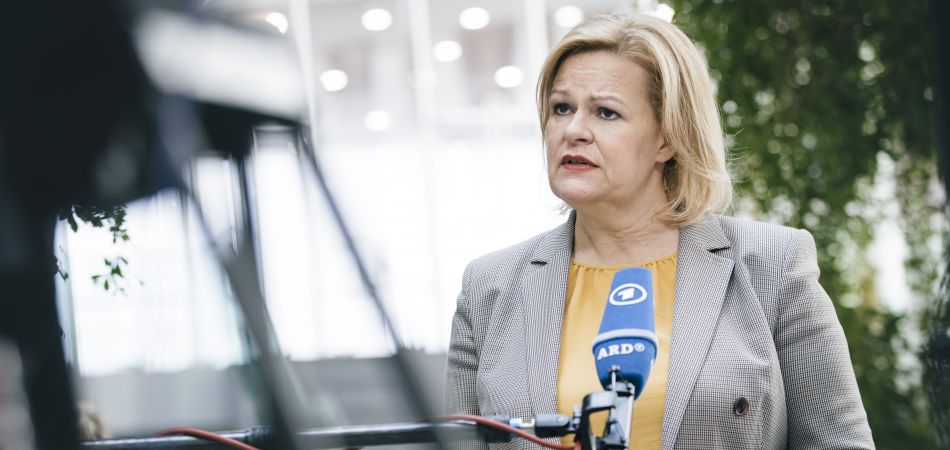 Berlin (dpa) - The German government has agreed on regulations that will facilitate the admission of Russians who are considered particularly at risk in their home country. "Russia's increasingly brutal aggression against Ukraine is being accompanied by ever greater internal repression, especially against the press, human rights activists and opposition figures," said German Interior Minister Nancy Faeser.
"We are offering protection in Germany to Russians who are persecuted and threatened," the SPD politician explained. "And we will give Russian journalists in particular the opportunity to report freely and independently from Germany." She said that a procedure was now in place to facilitate entry and accelerate admission processes.
Under the procedure, the Minister of State for Culture and Media Claudia Roth (Greens) and the Federal Foreign Office will first agree on which persons qualify for admission. Following an accelerated procedure, which also includes vetting by the security authorities, the Federal Ministry of the Interior will issue an acceptance letter. For 16 Russian nationals including their families, the Ministry of the Interior has already given its approval to the Foreign Office. The final step is for the German embassy to then issue a visa for Germany.