Thunberg at Berlin climate protest
'We'll never stop,' the young Swedish climate campaigner told the protesters at a central Berlin park.
19.07.2019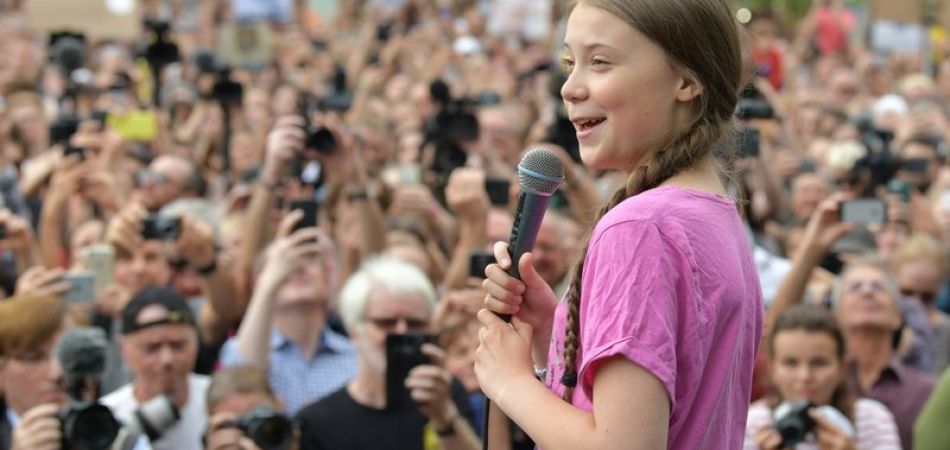 Berlin (dpa) - Young Swedish climate campaigner Greta Thunberg attended a climate protest in the German capital Berlin on Friday, in her third visit to the country to attend such a demonstration.
"We will never stop," she told the large rally at a central Berlin park.
The 16-year-old Swede has galvanized young people across Europe and beyond with her activism since organizing a school strike and rally outside the Swedish parliament in August.
The "Fridays for Future" school strikes and protests she initiated have proliferated around the world.
As Thunberg addressed the crowd, across the city Chancellor Angela Merkel spoke of the influence the climate campaigner and her "Fridays for Future" movement has exerted.
"They certainly drove us to accelerate" Germany's climate protection policies, Merkel said at a press conference. She spoke of the current "extraordinary weather patterns" that showed the damage of not acting on the issue.
After Germany, Thunberg will continue on to France, where she is due to receive a freedom award from the region of Normandy on Sunday and speak at an event in the French National Assembly on Tuesday.