German Foreign Minister Baerbock visits Ukraine
Annalena Baerbock continues to assure Ukraine of her support upon her arrival in Kiev. 
10.09.2022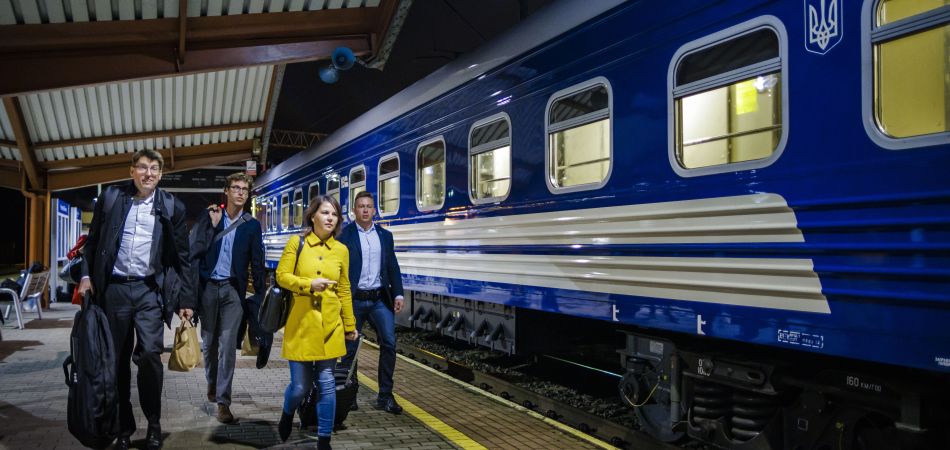 Berlin/Kiev (red) - For the second time since the beginning of the Russian war of aggression, Federal Foreign Minister Annalena Baerbock has travelled to Kiev. On her arrival, she promised the country assistance - for as long as it was needed. She said the Kremlin's calculations would not work out.
"For more than six months, the Ukrainians have been fighting for everything. They are fighting for their lives, for the lives of their families and their friends. They are standing up to Russian aggression, not only to defend their human right to peace and freedom but also to defend our European peace order. In these terrible months between hope and fear, the people of Ukraine have also relied on our help. I travelled to Kiev today to show that they can continue to rely on us. That we will continue to stand by Ukraine as long as it takes - with the delivery of weapons, with humanitarian and financial support."
In the midst of this war, however, life somehow goes on, Baerbock said. "In order to provide at least a little protection here, where Russian troops could be pushed back, we support the clearance of mines and warfare agents. Where these insidious weapons continue to threaten the lives of children, women and families on a daily basis, the projects we support provide a little more freedom and security. To ensure that war crimes do not go unpunished, we also help to deal with war crimes committed, for example by sending experts, including a public prosecutor.