17.09.2018
German president visits Finland
The effects of climate change are a major topic on the agenda of Steinmeier's talks in Helsinki.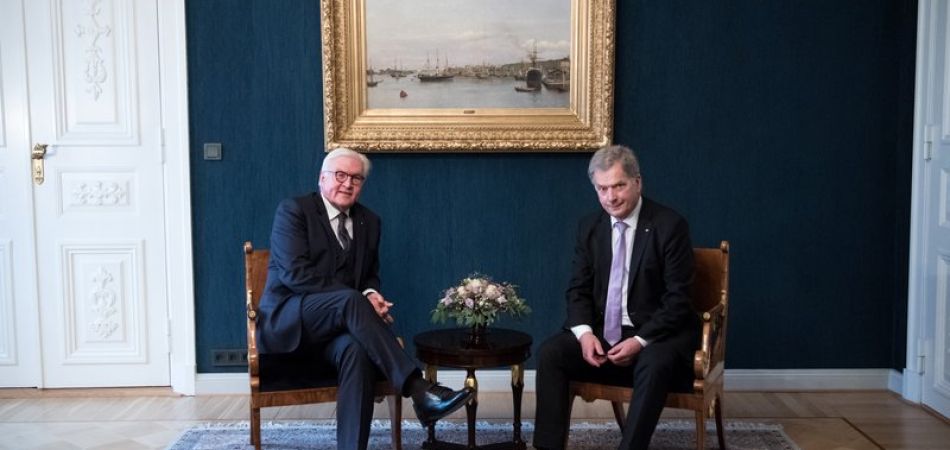 Helsinki (dpa) - German President Frank-Walter Steinmeier began a three-day state visit Monday to Finland. In the capital Helsinki he was welcomed by Finnish President Sauli Niinisto. In Helsinki harbour, Steinmeier is to pay an inspection visit to the "Polaris" icebreaker. Climate change is a major topic on the agenda of his talks. Meetings with German and Finnish business representatives are also on the German president's programme.
In an interview with the Finnish daily "Helsingin Sanomat" on Monday, Steinmeier stressed the close and amicable relations between the two countries. Germany and Finland today were "partners of the same opinion on almost all issues," he said. Important themes in his talks will be the future of Europe, relations with Russia and the effects of digitalization. Germany could also learn a lot from Finland in the area of climate protection.
On Wednesday, Steinmeier and his wife Elke Buedenbender will be travelling on to the northern Finnish city of Oula which is considered as the centre of Finnland's information technology sector and is the northern-most large city in the European Union.