Germany gives additional billion to protect forests
Scholz announces further funding for climate risks at UN Climate Change Conference
07.11.2022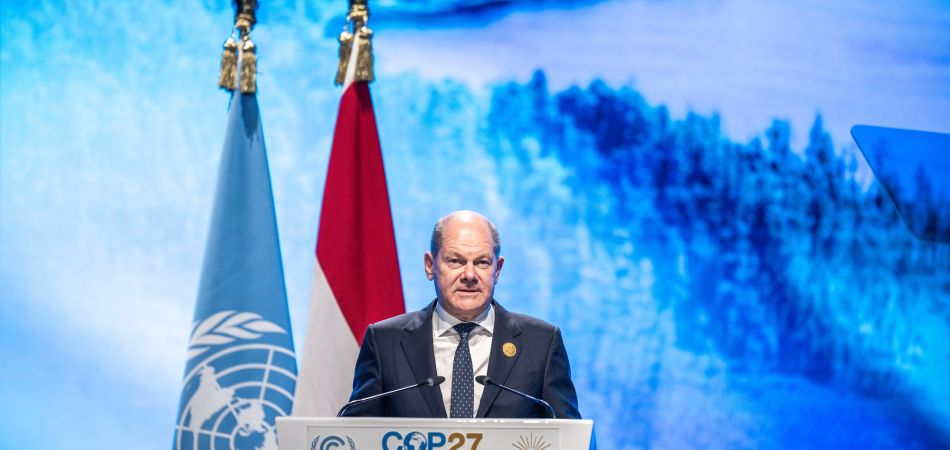 Sharm el-Sheikh (dpa) - The German government intends to double its funding for the global protection of forests to two billion euros and to provide more support to countries affected by climate disasters. Chancellor Olaf Scholz (SPD) announced at the UN Climate Change Conference in Egypt on Monday that 170 million euros would be made available for a new Global Shield for Climate Risks. The Development Ministry announced that the funding for the protection of rainforests, above all in the Central African Congo Basin and the South American Amazon region, would be increased by one billion euros by 2025.
Day 2 at #COP27 The adoption of the agenda including room to discuss loss & damage was a good start and something 🇩🇪 has been working for. It shows that multilateralism is alive. That's something we can build on for the negotiations over the next two weeks. @climatemorgan pic.twitter.com/GIVzDlV9Vd

— GermanForeignOffice (@GermanyDiplo) November 7, 2022
Scholz emphasised that Germany would phase out fossil energies "without ifs and buts", adding that there must be no "renaissance" of gas, oil and coal. "And I say, as far as Germany is concerned, that there won't be one either," the chancellor said. He believes that what is needed is more speed, more ambition and more cooperation in the transition to renewable energies.