Maas congratulates Nobel Peace Prize winner
The Nobel Peace Prize goes to the United Nations World Food Programme. Germany is a key partner.
09.10.2020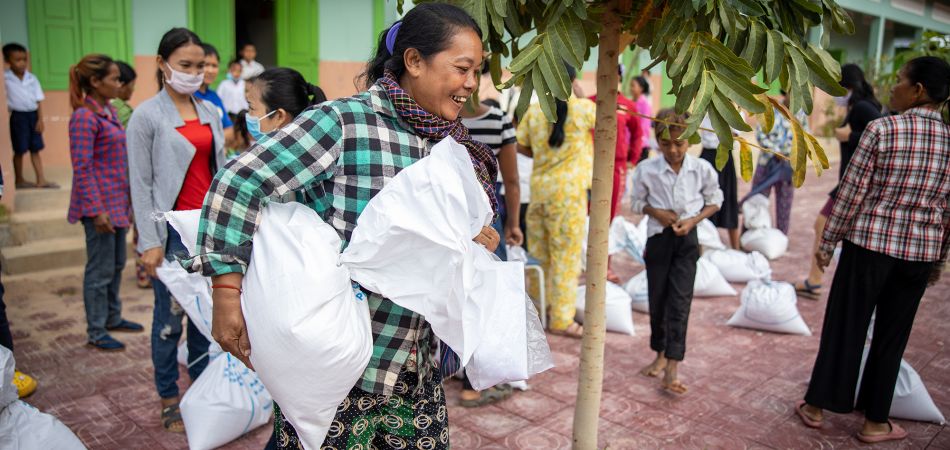 Oslo (dpa) - This year's Nobel Peace Prize goes to the United Nations World Food Programme (WFP). This was announced by the Norwegian Nobel Committee in Oslo on Friday. Among other things, the UN organisation is being honoured for its efforts in the fight against hunger and for its contribution to improving the conditions for peace in conflict regions, said Berit Reiss-Andersen, Chairperson of the Committee, when the prize was announced.
Foreign Minister Heiko Maas said after the announcement: "I warmly congratulate the WFP and its Executive Director David Beasley on the highly deserved Nobel Peace Prize. The World Food Programme stands for the global community's responsibility for every single human life. Its tireless efforts save millions of people from hunger and malnutrition every day. Its staff are pioneers of humanity in the world's most dangerous places. We are proud that Germany, as the second-largest donor, is a partner of the WFP worldwide".
Germany and the UN World Food Programme (WFP) are linked by a close, long-standing partnership. The German Government supports WFP not only financially, but also as a strategic partner in the Executive Board of the UN organisation. Germany is one of the biggest supporters of WFP's "dual mandate": For many years, the Federal Government has been a key partner of WFP when it comes to saving millions of lives after disasters. At the same time, Germany also tackles the root of the problem and promotes long-term development programmes in the areas of nutrition and resilience.