Merkel and Macron express commitment to Paris-Berlin axis
The German chancellor and the president have discussed numerous pressing issues in Paris. Both stressed the importance of Franco-German cooperation.
17.09.2021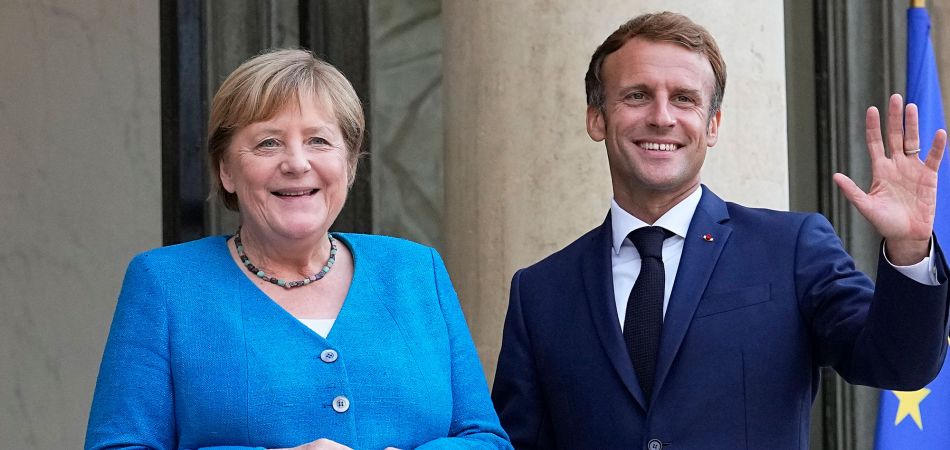 Paris (dpa) - German Chancellor Angela Merkel and French President Emmanuel Macron remain committed to close Franco-German cooperation on international issues. At a meeting in Paris on Thursday evening, the two discussed issues such as European relations with neighbouring countries to the east.
One particular focus of their talks was also the situation in Afghanistan. Before the talks, Merkel said they would also discuss what the NATO withdrawal meant for future missions in the fight against terrorism. In addition, Merkel and Macron want to support those of Afghanistan's neighbouring countries that have taken in people from the crisis country.
Alongside international issues, the two also discussed the future of the European Union. The chancellor assured Macron that Germany would continue to be a dependable partner during the transitional period after the Bundestag elections. For its part, France is counting on having a strong pro-European actor in Berlin.
Merkel's visit to Macron will not be the last, assured the French president. They will continue to work hand in hand on the major issues. The Élysée had previously said that Merkel's farewell visit to France would not take place until after the Bundestag elections in Germany.
More on Germany and Europe