Merkel meets Sassoli
Chancellor Merkel discusses Brexit with the new EU Parliament president before his meeting with Boris Johnson.
08.10.2019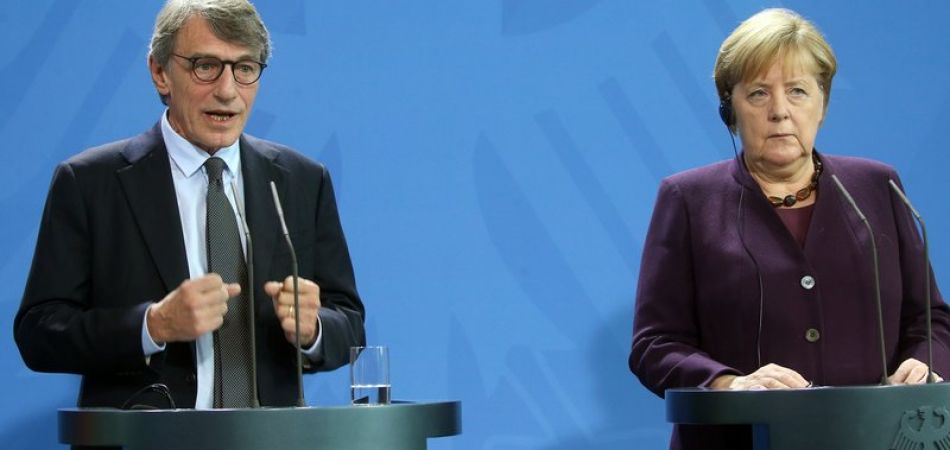 Berlin (dpa) - German Chancellor Angela Merkel on Tuesday met with European Parliament President David Sassoli to discuss Brexit and other issues, hours before he was due to travel to London for talks with British Prime Minister Boris Johnson.
Britain is due to leave the European Union at the end of this month, but there is huge uncertainty over the terms of its exit as London is pushing for last-minute changes to the current withdrawal agreement.
Johnson has proposed an alternative to the backstop - the clause in the exit deal that aims to avoid a hard Irish border - to the European Union, but Brussels said the suggestions are unacceptable in their current form.
Merkel and Sassoli did not comment on the Brexit showdown before their closed-door meeting in Berlin. Merkel only told journalists that it would be discussed.
Merkel was also due to meet European Council President Donald Tusk later Tuesday.