Merkel urges unity in corona crisis
Coronavirus is Germany's worst crisis since WWII, says German Chancellor and appeals to citizens to help one another.
19.03.2020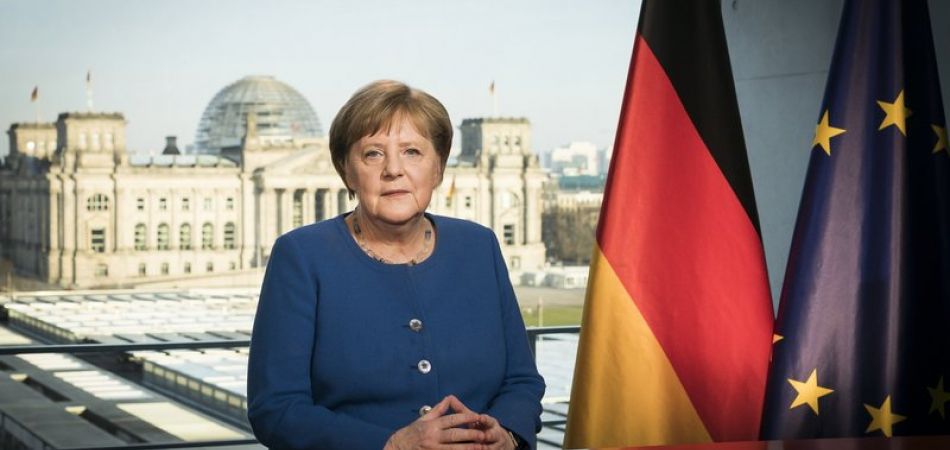 Berlin (dpa) - The coronavirus pandemic is the most serious crisis Germany has faced since World War II, Chancellor Angela Merkel told the nation in a televised address on Wednesday evening.
The chancellor issued an urgent appeal to German citizens to follow new drastic limits on freedom of movement, not to hoard provisions and to show solidarity with society's most vulnerable to limit the number of victims.
"It is serious. You should take it seriously too," Merkel said in a pre-recorded statement aired by the ZDF public broadcaster.
"Not since the Second World War has our country faced a challenge which depends so much on us acting in joint solidarity," she added.
"Don't succumb to panic, but also do not believe for a moment that it is not truly up to you. Everyone counts; this needs our every effort," the chancellor said.
"We can accept the current restrictions and help one another."
Merkel warned that worse is yet to come economically, with everyone from large companies to small businesses, shops, restaurants and the self-employed already facing difficulties.
"I assure you that the German government will do everything it can to cushion the economic effects, and in particular to maintain jobs," she said.
Earlier the country's top disease control official said Germany could be dealing with 10 million coronavirus infections in the coming months if its citizens do not adhere to measures aimed at slowing its spread. 
"We have an exponential development in the epidemic," Lothar Wieler, president of the Robert Koch Institute, said in Berlin.
He appealed to Germany's some 83 million people to limit contact with others.
While Germany has not yet ordered the lockdown measures seen in Italy and France, the government earlier this week issued a raft of orders aimed at drastically scaling back public life.
This included the closure of bars, sports clubs and leisure facilities, while religious gatherings are banned. Almost all schools have been closed.
The Robert Koch Institute, a government agency, said on Thursday that the nationwide statistic went up by 2,801 to just under 11,000 infections.
This matched with dpa's own research, which tallied over 10,000 cases on Wednesday across the country's 16 federal states.
Experts in Germany say the virus could infect 60-70 per cent of the population, the equivalent of 50 million to 58 million people.