Merkel with Biden: "Very close friends"
Farewell visit to Washington: German Chancellor Angela Merkel and US President Joe Biden have made a clear commitment to the transatlantic partnership. 
16.07.2021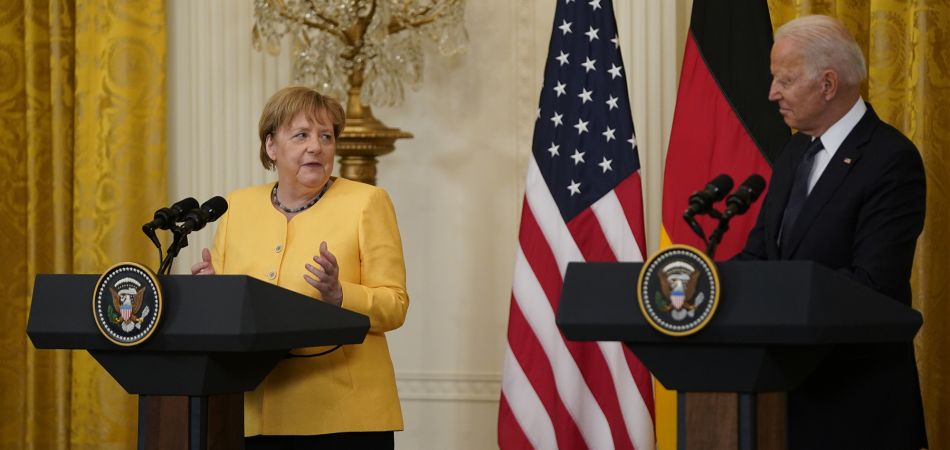 Washington (dpa) - After considerable German-American turbulence in recent years, US President Joe Biden and Chancellor Angela Merkel (CDU) have made a clear commitment to the transatlantic partnership. "We are not only allies and partners, but we are very close friends," Merkel said in Washington on Thursday after an extensive conversation with Biden. The latter portrayed the cooperation as the only option and thanked Merkel for her "strong leadership" in her soon-to-end term. "I know that the partnership between Germany and the United States will grow stronger on the foundation that you have helped to build," Biden continued. In a "Washington Declaration", both sides reaffirmed their commitment to "close bilateral cooperation in promoting peace, security and prosperity around the world". 
Biden announced that he expected to comment on the pandemic-related entry restrictions for people from Germany and other European Schengen states in the coming days. Merkel had raised the issue, he said. Discussions are currently underway on how the travel restrictions could soon be lifted, Biden said, adding that he would be able to answer the question in a few days' time. "I am waiting to hear from our people in our Covid team when that will happen." Before Merkel's return trip to Berlin, a dinner hosted by the US President and First Lady Jill Biden in honour of the chancellor was on the agenda. Merkel's husband Joachim Sauer was also to attend. Biden wrote on Twitter on Thursday evening: "It was an honour to welcome my dear friend, Chancellor Merkel, to the White House."
More about Germany and the United States