"New Deal" with the USA
The foreign ministers of Germany and France have offered Joe Biden a comprehensive revival of relations.
17.11.2020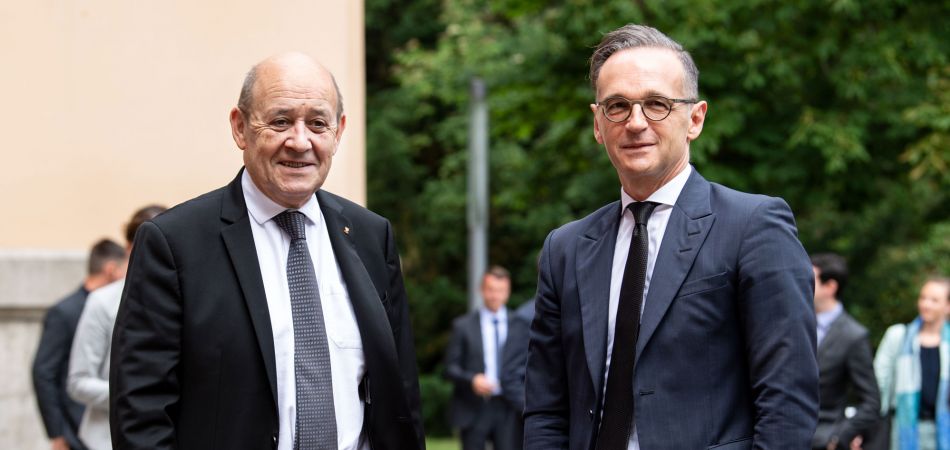 Berlin (dpa) - The foreign ministers of Germany and France, Heiko Maas and Jean-Yves Le Drian, have offered a comprehensive revival of US-European relations to President-elect Joe Biden. "Europe and America need a transatlantic New Deal", the two write in an article for "Zeit Online", "Le Monde" and "Washington Post". "There is a lot that needs to be repaired." The transfer of office from the outgoing President Donald Trump to Biden is scheduled to take place on 20 January.
They believe that greater transatlantic unity will once again be possible under Barack Obama's former vice-president - "vis-à-vis both autocrats and states that seek to increase their power by undermining the international or regional order". The two ministers advocate a common strategy towards the "systemic rival" China and a joint approach to prevent an Iranian nuclear bomb.
In their article, Maas and Le Drian stress the importance of greater European sovereignty in security matters. "We Europeans no longer ask only what America can do for us. But what we can do to defend our own security and at the same time make the transatlantic partnership more balanced", the ministers write. "These are two sides of the same coin. European sovereignty has grown in this way over the years".
More about Germany and North America