Portraits of survivors
In the US, the German photographer Luigi Toscano exhibits large-scale portraits of Holocaust survivors.
18.04.2019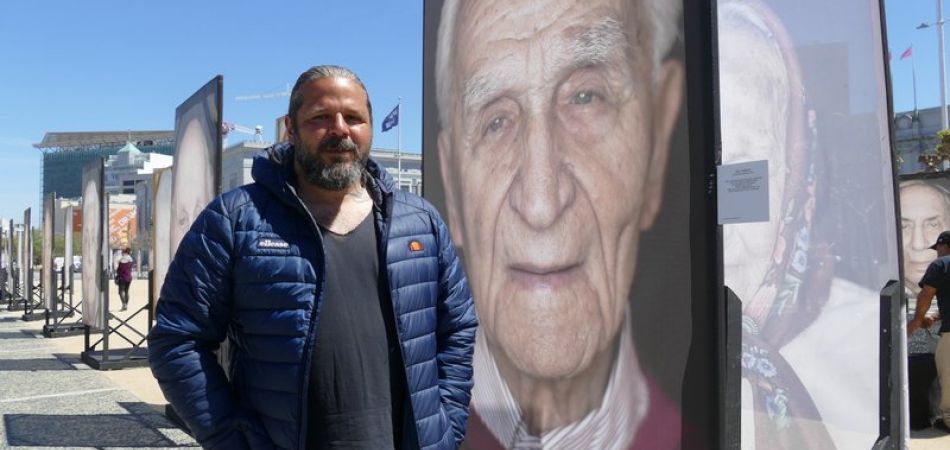 San Francisco (dpa) - An exhibition of 78 large-scale portraits of survivors of the Holocaust, taken by German-Italian photographer Luigi Toscano, has gone on display outside San Francisco City Hall.
The portraits, part of the project "Gegen das Vergessen" (Against Forgetting) by the Mannheim-based photographer were put up in the West Coast city on Wednesday.
Toscano, 46, has since 2015 photographed almost 400 Holocaust survivors all over the world. The subjects are shown looking directly at the camera, some smiling, others serious.
Fifteen of them come from the greater San Francisco region, including concentration camp survivor Ben Stern, 97, Austria-born Ilse Alexander, 89, and Fanny Krieger, 89, who lost her parents and younger sister in the Holocaust.
"We have to keep alive the discussion and analysis of the Holocaust," Toscano told dpa. He noted that he had found the oldest of all his subjects in San Francisco in Romanian-born Sol Farkas, who survived the Auschwitz death camp and is now 100 years old.
Several of the survivors attended the opening. Ilse Alexander said she was happy to have her portrait taken. "When we see discrimination, racism and anti-Semitism, we have to stop it immediately, today as then," she told dpa.
Fanny Krieger said she hoped the project would stimulate the younger generation to learn more from the survivors about the "terrible things."
The exhibition has been shown in Washington and at the United Nations in New York. It will remain in San Francisco until May 19. The Austrian capital Vienna and Mainz in Germany are to follow.