Start-up begins rocket production
A spaceport in the North Sea could serve small rockets and be privately run with state assistance
08.09.2020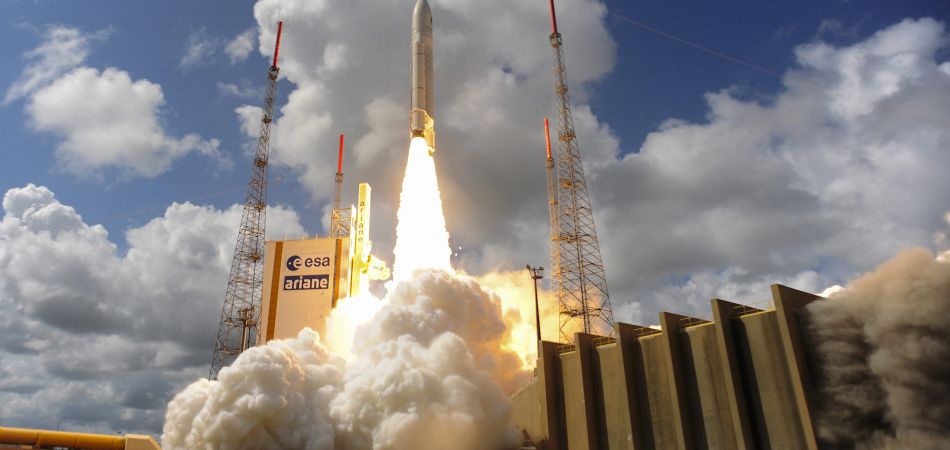 Munich (dpa) - German start-up Isar Aerospace kicked off production on Monday with ambitions to send a 27-metre-long rocket into orbit next year.
The production hall where the rocket is to be built was officially opened by Markus Soeder, premier of the southern start of Bavaria, where Isar Aerospace is based.
The company's aim is to transport a payload of up to 1,200 kilograms into low-earth orbits, such as satellites, co-founder and chief executive Daniel Metzler said.
Metzler said Isar Aerospace, founded in 2018, is at an advantage compared to more established manufacturers due to its flexibility and low operating costs.
The relatively small spacecraft, dubbed Spectrum, would be transportable on the back of a truck, according to Metzler.
Isar Aerospace currently has around 100 employees.
It is privately funded, with the last financing round in December 2019 having raked in 15 million euros (17.7 million dollars), according to the company. Another round is planned later this year.
Among the investors are Bulent Alten, former vice president of US rocket developer SpaceX.
The nascent firm's production launch comes amid lobbying from German industry to build a space launch facility on German soil.
The Economy Ministry confirmed on Monday that it is considering a concept for such a facility put forward by the Federation of German Industries (BDI).
The proposed spaceport in the North Sea would serve small rockets and be privately run with state assistance, according to the proposal, which was seen by dpa.
"A German launchpad is technically feasible, strategic and makes economic sense," it says.
The industry body believes that its concept could be implemented within two years.
The document sets out three private companies of so-called microlaunchers in Germany, which could hit the market in 2021/22. One of those is Isar Aersopace.
However, the BDI says none of the proposed manufacturers currently has a permit for such a facility in Europe.