Stricter coronavirus rules in force
The number of coronavirus infections is rising rapidly in Germany. Stricter rules now apply in many places. New regulations have also been introduced for workplaces and public transport.
24.11.2021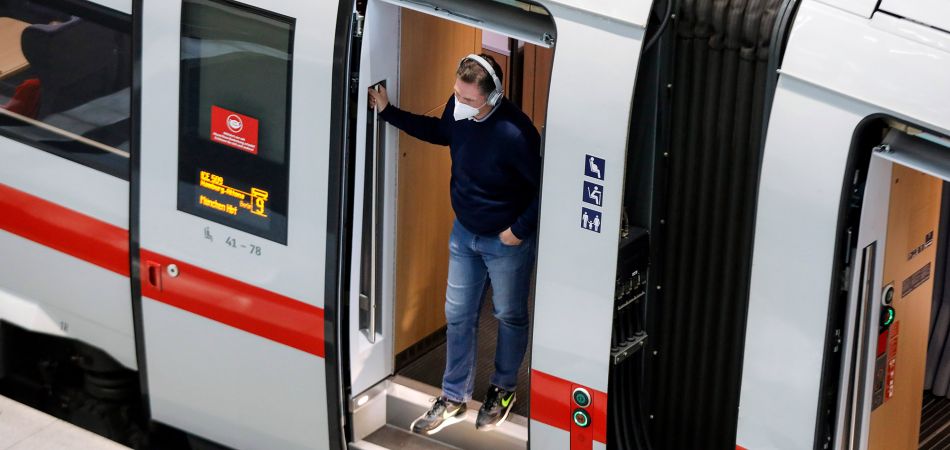 Berlin (dpa) - In view of the massive rise in coronavirus infections, new measures have come into force in many parts of Germany. In several federal states, only those who have been vaccinated or have recovered from Covid will be allowed access to many places from Wednesday. In addition, an amended Infection Protection Act will be coming into force that provides for stricter rules at the workplace and in buses and trains.
The new rules in many federal states will mainly affect the unvaccinated, though stricter regulations will also apply in some cases to those who have been vaccinated or have recovered from Covid. In North Rhine-Westphalia, for example, even vaccinated and recovered persons will be required to present a current negative test in discotheques, clubs or at carnival parties. Similar regulations apply in Baden-Württemberg. In addition, unvaccinated people in coronavirus hotspots will only be allowed outside at night with a valid reason in future and will also no longer have access to most shops – this does not apply to essential supplies such as food.
In Bavaria, unvaccinated people are only allowed to meet with a small number of other people. Clubs and bars have to close, and restaurants are only permitted to stay open until 10pm. Christmas markets have been cancelled. A maximum of 25 percent of spectators is allowed at cultural and sporting events. In hotspots with a seven-day incidence of more than 1,000, restaurants, hotels, sports and cultural venues must close.
Under the new Infection Protection Act, only employees who have been vaccinated, have recovered from Covid or show a negative test will be allowed to access their workplaces nationwide from Wednesday. The same applies to passengers on buses and trains.
More about health research in Germany