On the road with the mobile court
Lawyer Sabine Arnold was involved in the UN mission in South Sudan. She supported the young state in developing its legal system.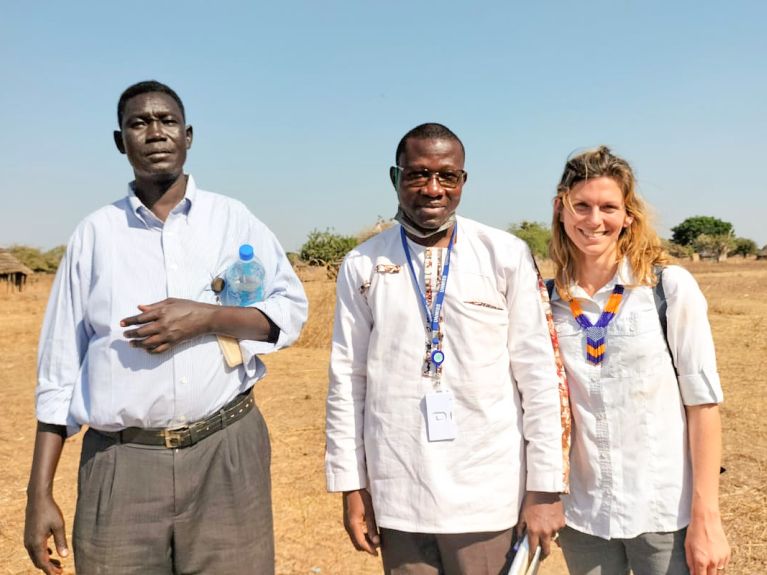 "A great experience" – that's how public prosecutor Sabine Arnold sums up her time in South Sudan. She has just returned to Hamburg from the Central African country after one and a half years and is still full of enthusiasm. It was an inspiring time acting as a legal advisor as part of the United Nations Mission in South Sudan (UNMISS), says the 38-year-old. And it helped the people of South Sudan, too: "The general presence of the UN peacekeepers makes communities in South Sudan feel safe compared to areas where there is less presence of peacekeepers," says South Sudanese lawyer and UNIMISS advisor Andiro Gaaro who worked together with Sabine Arnold.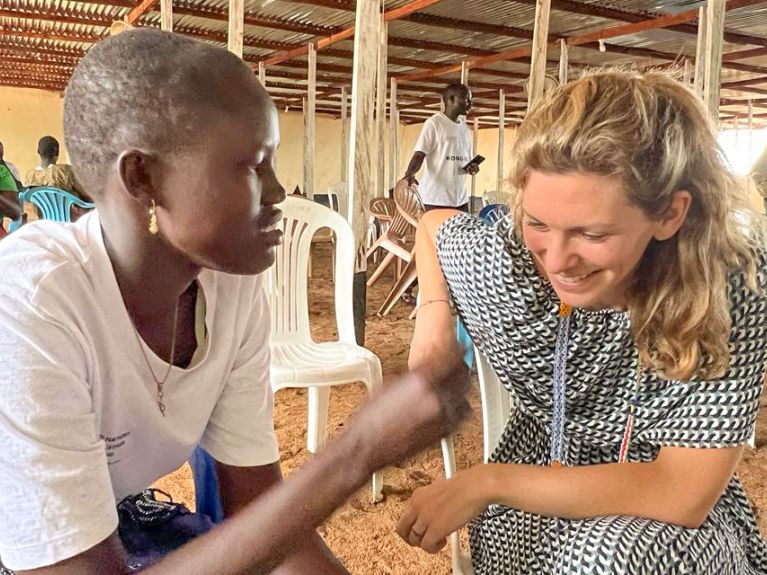 But one shouldn't imagine life as being too comfortable in this situation. South Sudan is a troubled country. Barely more than ten years old – the state didn't gain independence from Sudan until 2011 – it repeatedly descends into internal conflict and tribal battles. Between 2013 and 2018, there were repeated outbreaks of civil war between supporters of the president and those of the vice-president. Under pressure from the African Union, the two parties finally agreed to talks, which they concluded with a peace treaty in 2018. Nevertheless, fighting flares up again and again, and there is considerable fear of a new civil war, combined with massive human rights violations.
Mission expanded several times
Since the founding of the state, the United Nations has supported development in South Sudan through UNMISS. The mission has been significantly enlarged several times in response to the unrest. With more than 15,000 troops, it is now the second largest UN operation after MINUSMA in Mali. It has three main tasks: consolidate peace, protect the civilian population, and continue to expand and strengthen the legal system.
As a lawyer and public prosecutor, Sabine Arnold contributed to the latter in particular. She took up her new post in November 2021 as German legal advisor under the mandate of the United Nations. After initially spending six months in the capital Juba, she then worked hundreds of kilometres further north-east, first in Aweil and later in Kuajok. Both are regional capitals, one dry, the other a little greener because it is located on the Jur River.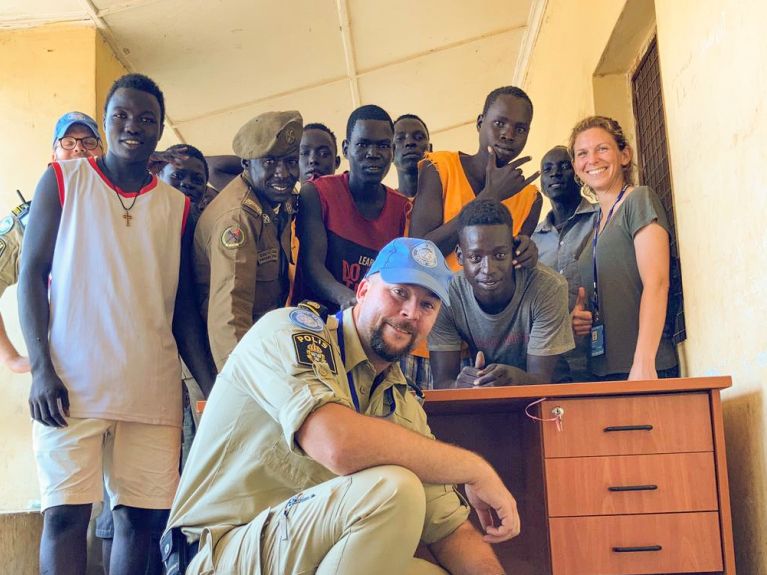 Like all UN staff there, Sabine Arnold lived on compound – a closed, guarded container village. Everyone has just under 25 square metres of living space, and there is a curfew in the evenings. It was clear to all those deployed "that the situation could escalate at any time". That's why the people there have to adhere closely to the safety instructions: never sit alone in the car, always travel with at least two cars driving in convoy, always have a satellite phone to hand.
Nevertheless, Arnold would definitely not want to have missed her time in Africa. She was able to make a difference by supporting a young state on its way to establishing rule of law, at least in certain specific areas. For example, she spent several weeks on the road with a mobile court – in the countryside, where justice was previously administered in large part by tribal elders.
Familiarity with South Sudanese criminal law
This is why the Ministry of Justice in Juba repeatedly uses courts that move from place to place and conduct trials in tents. They are supported by the UN, both financially and in terms of personnel. Sabine Arnold was there as an international public prosecutor. People came to court accused of various crimes, ranging from simple theft to violence and murder. Arnold's task was to support and advise the national lawyers. In order to be able to do this, she had to have not only a thorough general knowledge of law but also be familiar with South Sudanese criminal law. She acquired this specialist expertise herself over time. "For me, working with the professionals from Germany is really exciting and rewarding" says South Sudanese lawyer Gaaro, "because the expertise they contribute has helped us a lot along the way. This is especially true of Sabine, who worked as a public prosecutor and judge before coming to UNIMISS."
Sabine Arnold was impressed to see "how people reacted to this kind of jurisdiction – accepting it after some initial hesitation but soon demanding it": unlike the judgements made by local chiefs, those of the court apply throughout the country as a whole.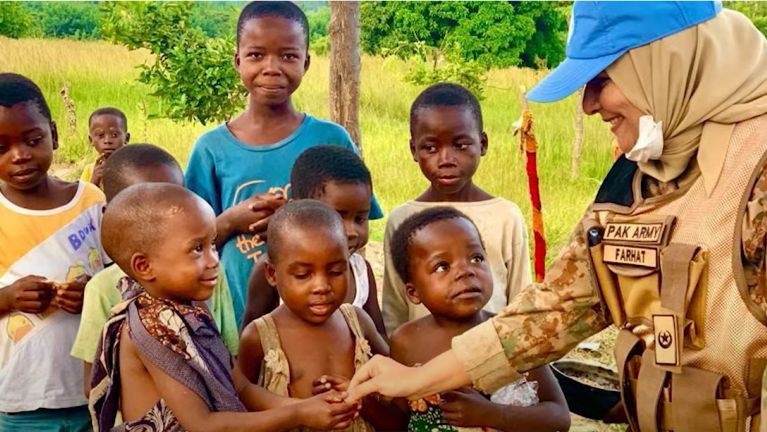 Arnold also developed training courses for lawyers and security forces and took part in reconciliation dialogues. The greatest difficulty she encountered was that some of the people she met were not able to either read or write. On one occasion she had to change a prepared PowerPoint presentation into a talk held on the ground under a tree at short notice – again and again she had to be very flexible.
Back at her desk in Hamburg, Arnold will continue to work on international case in the future. This fits in with her international profile, which she established when she first studied law by following a German-French double degree programme. Arnold says that her time in South Sudan was certainly not her last stay abroad.