More diversity in the startup scene
Afro-German startups are particularly fascinating on account of their different stories and backgrounds. We present three interesting ideas.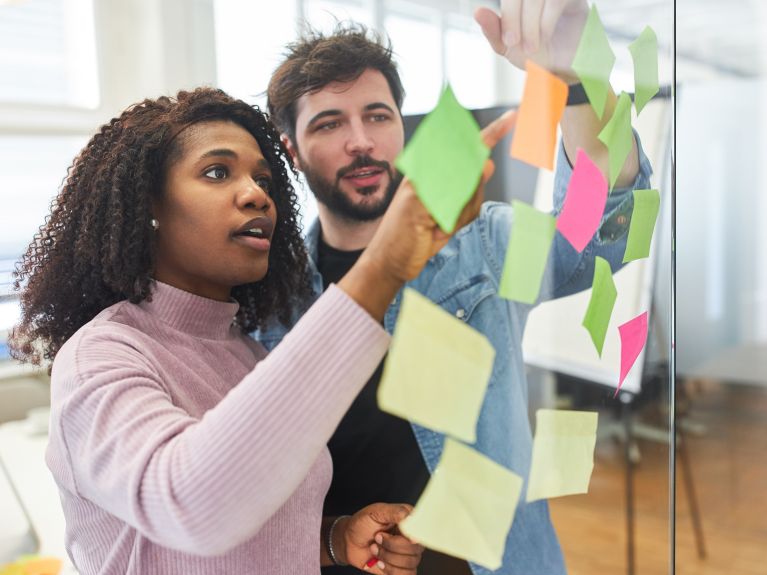 They are the pioneers of the recycling world: the team at the young German company Ohemaa Green Housing has found a way to turn plastic waste into low-cost building materials. Using discarded plastics, for the most part recycled at the local level in African countries, the company makes bricks that it uses to build tiny houses. The idea is to create affordable housing. The firm recently set up by CEO Augustina Busiah, who grew up in Ghana, is thus tackling two major problems in Africa at the same time: the huge quantities of plastic rubbish that pose risks both to ecosystems and to human health, and the extreme shortage on the housing market.
Competition for Afro-German startups
One affordable housing project is already up and running in Ghana, but in principle this is a business model that would work anywhere in the world. The idea even premiered at the first Afro-German startup pitch AiDiA. "AiDiA" is a combination of the term "AfroDiAspora" and the word "idea". The competition was initiated by the association Future of Ghana Germany. The AiDiA jury loved the idea pitched by Ohemaa Green Housing – Augustina Busiah and her team achieved first place and won 30,000 euros in prize money.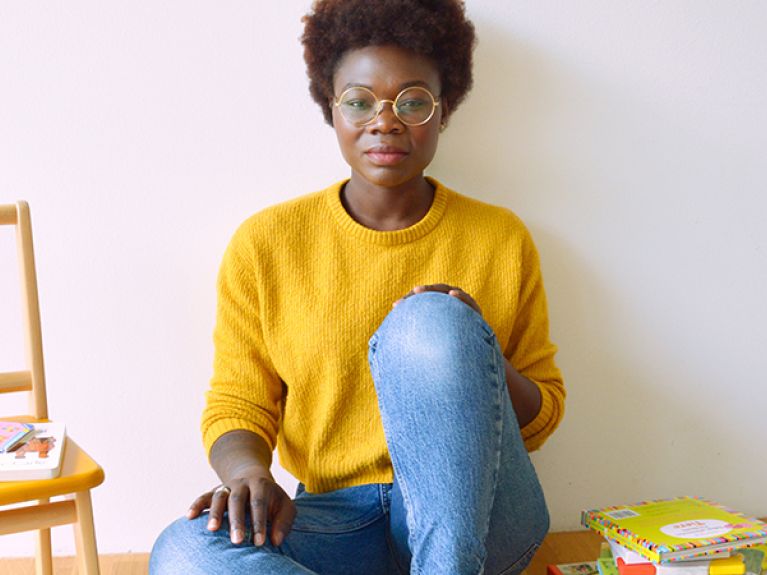 Afi Kreyling, who moved to Germany from Togo at primary school age, likewise made it to the final of the competition, which specifically aims to improve the situation for black startup founders in Germany and give them access to networks and investors. She hopes that her company Miniglotte will one day sell its "language learning boxes". The idea is to encourage immigrant parents to raise their children multilingually. "The boxes make life easier and reduce the fears that parents have about teaching their heritage language and culture to their children," explains Kreyling. The pack includes books – selected by experts – in the desired language, a language diary in which to record the goals that have been set and actually achieved, and coaching cards. "They give tips on how to resolve specific and possibly problematic situations. For example, when you are talking to your children in your mother tongue and other people might think you are talking about them," says Kreyling.
Learning boxes for multilingual toddlers
The 33-year-old founder teaches French and Spanish at a secondary school. After graduating from university she additionally trained as a speech therapist. As a child, she was aware of the problems her parents had settling in a new country, and today has two young children of her own, who she is raising bilingually. "My husband is German, so German is the language we speak together at home." Her two-year-old daughter attends a German-French nursery school. "She sometimes plays in one language, and sometimes in the other," reports Kreyling.
She drew on these experiences when creating her business model. Though Miniglotte did not win a prize, this did nothing to detract from Kreyling's joy at reaching the finals of the competition, which only five of the 60 entries managed. "I feel amazingly honoured. It was about seeing and being seen. Engaging in exchange with the other competitors was hugely motivating and important for me, not only as a startup founder but also as a woman, mother and black person." Now Afi Kreyling wants to place her "learning boxes" – suitable for children from birth to age three – on the market in 2023 following a trial phase this year.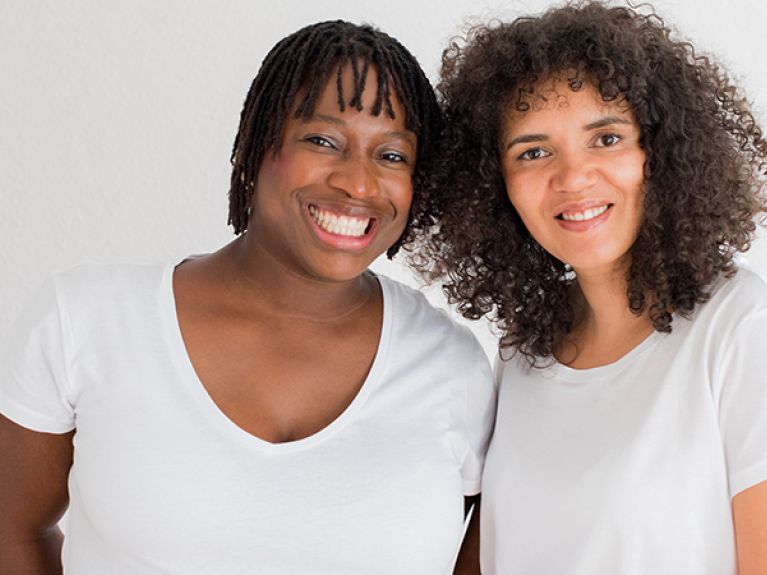 More diversity in children's rooms
The potential and creativity that the visibility of the black startup community can bring to the market was also illustrated by the German startup Tebalou, an online toyshop. Launched in 2018 by Tebogo Nimindé-Dundadenger and Olalou Fajembola, the website stocks over 1,000 products – everything from baby rattles to books for teenagers. The two women have posted the following mission statement on their homepage: "Our dream is for all children, irrespective of their skin colour, religion, family background, physical appearance, preferences, desires or dreams, to be able to recognise themselves and find positive images in which they are reflected." Picture books, for example, often portray intact families in a detached house. "Yet parents separate, and most children grow up in smaller houses or flats," explains Fajembola, who was born in Germany and whose mother grew up in Nigeria. This social diversity is also to be found in the varying ethnic portrayal of dolls and parlour games, "and why should the white kings in a conventional pack of playing cards not be replaced by black queens?"
It is virtually impossible to find any reliable data about Afro-German company founders in Germany. The AiDiA pitch is helping to raise their profile and give them access to networks, however – as well as providing them with a little financial support.