The trendy "Engelbert Strauss" label
This German workwear specialist has moved out of its niche and made it to the top end of the lifestyle segment.
12.07.2016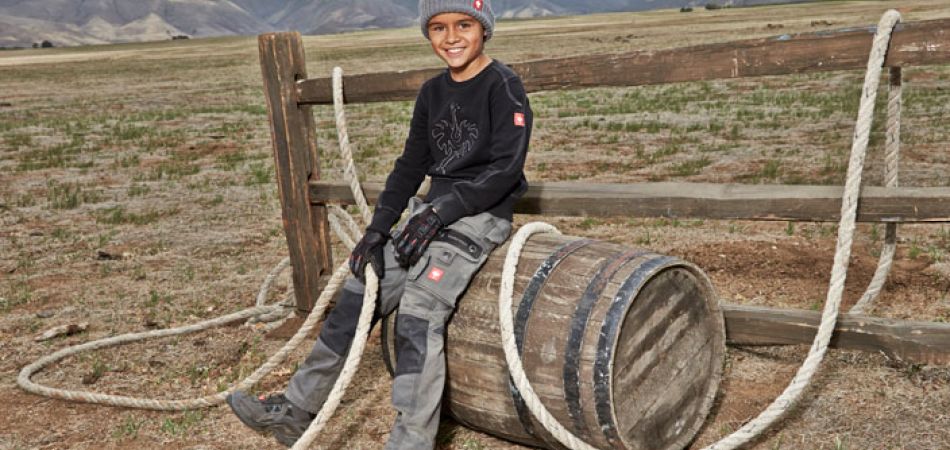 The days when fashion simply had to look good are long gone. Nowadays textiles need to be breathable, thermo-regulating or UV-resistant if they are to meet the high expectations of trend-conscious consumers. For many years, suppliers of outdoor gear such as Jack Wolfskin (which was founded by the German entrepreneur Ulrich Dausien) and the German company Vaude have been delighted by the growing popularity of performance clothing for everyday wear. In 2015 alone, this sector generated sales of around 1.77 billion euros in Germany, a figure which is rising every year despite some pretty fierce competition.
Work clothes as leisure wear
The logos of established outdoor clothing brands tend to sport things like wolf paw prints, mammoths, Arctic foxes and other wild animals. The latest addition to this family is an ostrich – featured in the logo of the family-run German business Engelbert Strauss ("Strauss" means ostrich in German). No other company has shaken up Germany's market for workwear and DIY clothing more in recent years. Founded in 1948, this manufacturer of branded workwear and occupational safety gear is based in the small town of Biebergemünd, 50 kilometres northeast of Frankfurt am Main. Its range includes all that the DIY and outdoor enthusiast's heart could desire: boiler suits, overalls, dungarees and safety shoes, but also softshell jackets, cargo pants and body-warmers.
Engelbert Strauss has also become extremely popular among fashion-conscious teenagers of late. There are at least two reasons for this: for one thing, manual trades are very trendy at the moment in Germany, so demand for the appropriate clothing and accessories is at an all-time high. And for another thing, Henning und Steffen Strauss, the two managing partners and grandsons of the company's founder Engelbert Strauss, have succeeded through clever marketing to appeal also to target groups who do not work on building sites. Outside Germany the company is also represented by its nine national companies in Europe, serving many international customers. Because visiting an Engelbert Strauss store is more like attending an event than going shopping, more and more customers are being lured in.
The OutDoor trade fair from 13 to 16 July 2016 in Friedrichshafen