Energy for Africa and the world
In Africa, Germany is committed to joint research on green energy. We present four exciting projects.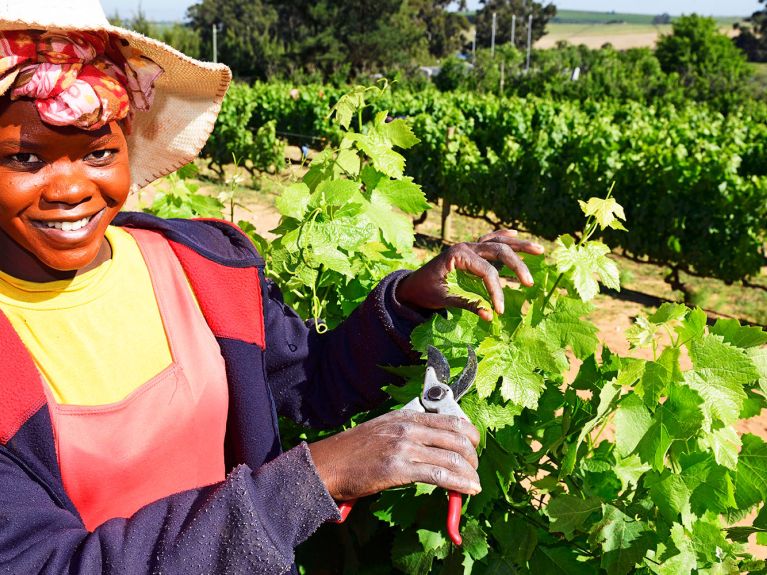 Converting waste into bioenergy
In some regions of Ghana, there are piles of rubbish several metres high. It is estimated that over 12,000 tons of municipal waste are discarded in an uncontrolled manner each day in this West African country. This includes not only domestic rubbish, but also certain types of commercial and industrial waste, as well as organic waste. This poses a considerable risk to human health and generates extremely high greenhouse gas emissions. So how could this waste be used – possibly even to produce energy? Answers to this question are being sought by the German-Ghanaian research project Waste2Energy. With around six million euros in funding from Germany, the project partners have developed the world's first hybrid photovoltaic-biogas waste utilisation plant. Located in Gyankobaa in the populous region of Ashanti, the demonstration facility has been converting waste since May 2022. Alongside various other products, this also produces electricity that can be fed directly into the national grid. The mini hybrid power station is intended to avoid the 4,000 tons of carbon emissions that are caused among other things by incinerating waste at landfill sites each year. Besides numerous universities and research institutions in Ghana, the University of Rostock and the SRH Berlin University of Applied Sciences are taking part the project, which has funding until the end of 2023 and is also providing training for around students.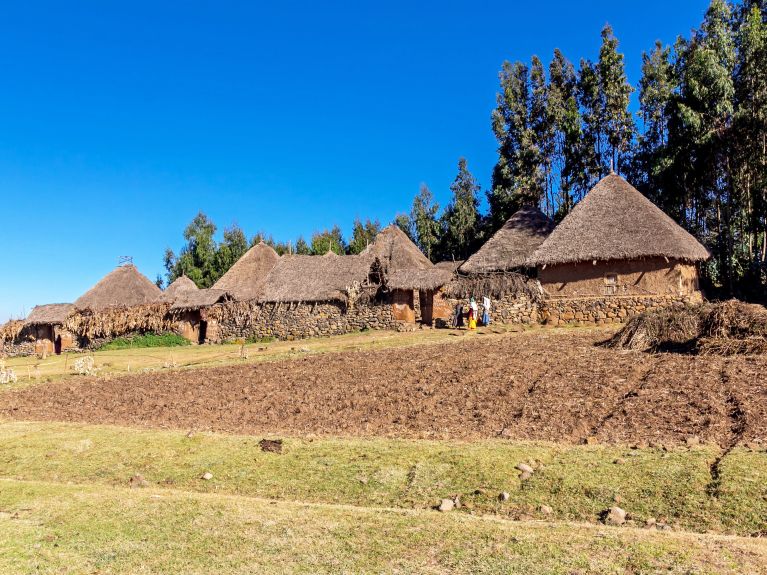 White hydrogen to generate electricity
Hydrogen is regarded as the energy source of the future. It occurs naturally in some regions of Africa, such as Morocco, Mozambique, South Africa and Togo. This so-called white molecular hydrogen could supply energy to local African communities. The international research project HyAfrica is exploring for the first time whether and how this primary energy source could be used for autonomous electricity production in remote rural areas. The project's name stands for "Towards a next-generation renewable energy source – a natural hydrogen solution for power supply in Africa". HyAfrica has been funded by the Federal Ministry of Education and Research (BMBF) since September 2022 and is part of the LEAP-RE programme that has been strengthening research cooperation between the European Union (EU) and the African Union (AU) since 2020. With total funding of nearly one million euros, universities and research institutions from the four African countries are collaborating with German institutions such as the Fraunhofer Institute for Energy Economics and Energy System Technology (IEE) and the Leibniz Institute for Applied Geophysics (LIAG).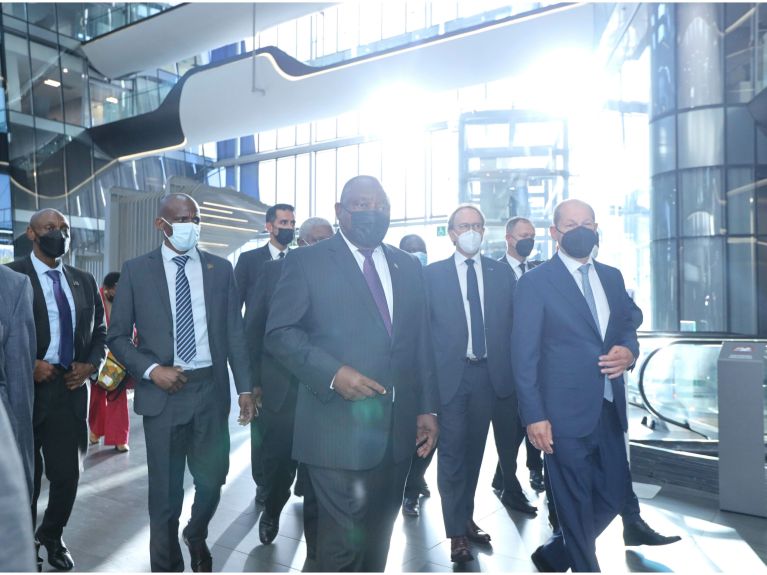 Aircraft fuel of the future
Aircraft that do not produce greenhouse gases? This is the goal of the various partners in the German-South African joint research project Catalyst Research for Sustainable Kerosene (CARE-o-SENE). Since the end of 2022, they have been working to develop a new generation of catalysts. They could play a crucial role in decarbonising aviation by allowing green kerosene to be produced on an industrial scale – this involves converting green hydrogen and sustainably sourced carbon dioxide into liquid energy. Industrial partners are adding a further 10 million euros to the 30 million euros in project funding provided by the BMBF. Institutes of the Fraunhofer-Gesellschaft, the Helmholtz Association and the Karlsruhe Institute of Technology (KIT) are collaborating on the research project with the Centre for Catalysis Research at the University of Cape Town.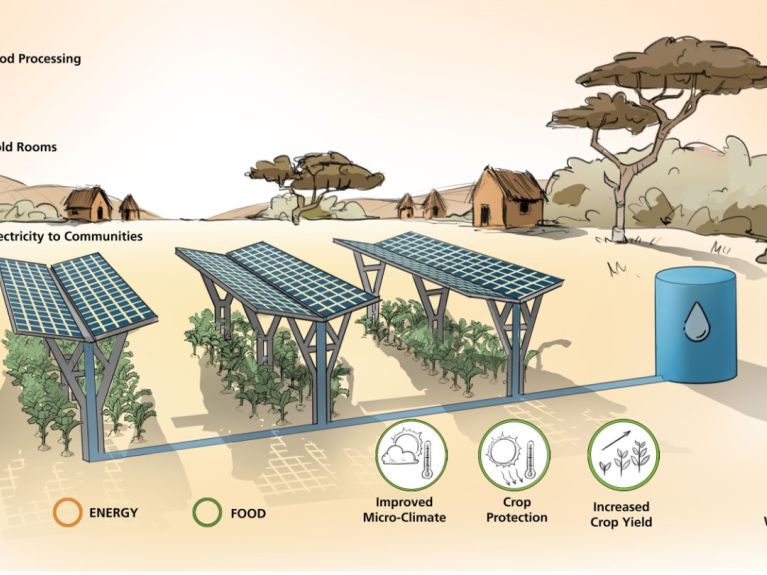 Sustainable energy system for Mali and Gambia
Agrivoltaics refers to the simultaneous production of electricity and food. Agricultural land is used for example to grow fruit or vegetables, with photovoltaic panels installed above the crops to generate electricity. This dual land use could be expanded to include a third component: water management. The project Agrivoltaics for Mali and Gambia (AVP-MaGa) is exploring how this might work in Mali and Gambia. It combines photovoltaic solar energy production, agricultural land use and water supply and aims to demonstrate that the idea is also viable in technical and economic terms. Five pilot installations are to be set up in Mali and Gambia. Each will be adapted to the specific needs of the country and region in question, and will shed light on various aspects of the technology. In Gambia, the installations will be used among other things for irrigated rice cultivation with integrated systems for rainwater use. The solar power that is generated will be used to run water pumps, grain mills, cooling chambers and packaging and labelling tools. Partners participating in the BMBF-funded project include the United Nations University, the University of Freiburg and the Rural Polytechnic Institute of Training and Applied Research of Katibougou in Mali.