The high-flyer
Climate-neutral flight: That's the goal of Sabine Klauke, CTO at Airbus.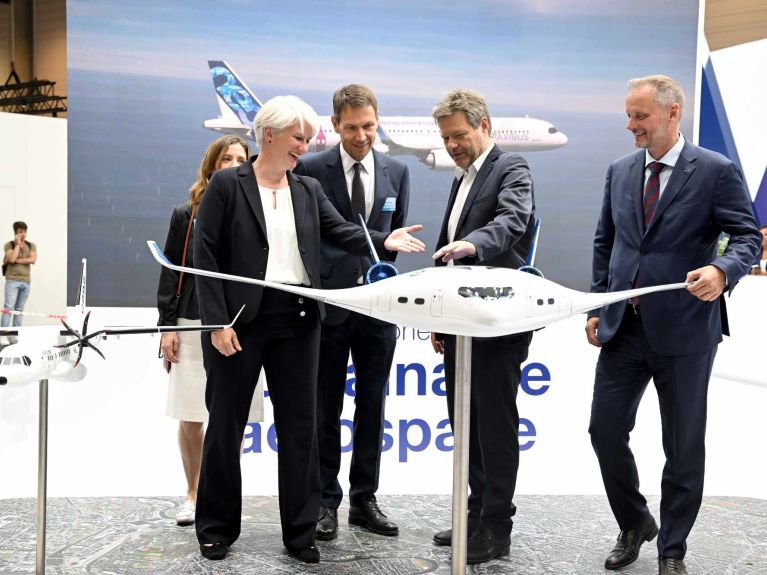 She has considerable responsibility to shoulder: as chief technology officer of the European aircraft manufacturer Airbus, not only does Sabine Klauke head a team of 12,000 people, but to a certain extent holds the future of her employer – and perhaps even of the entire industry – in her hands. A mechanical engineering graduate, she is responsible for the key challenges of the future at Airbus: which all revolve around reducing aircraft emissions significantly in the coming years, and ultimately making planes climate neutral.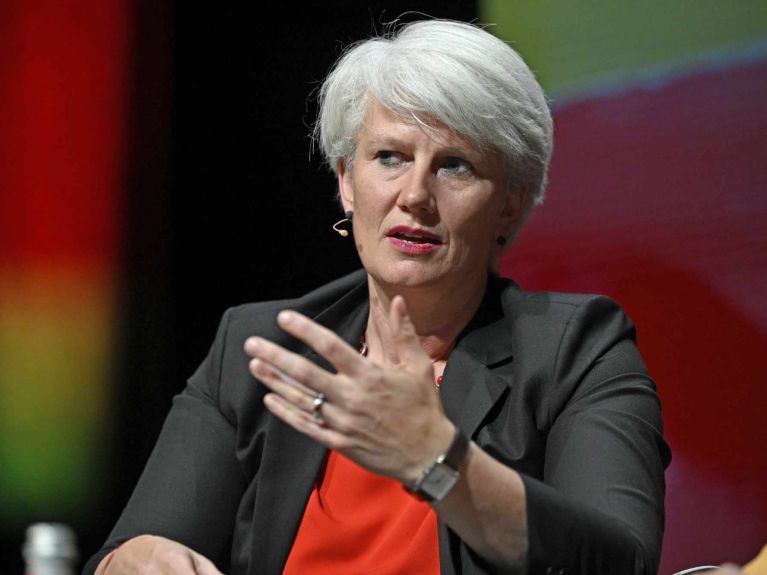 Sabine Klauke, born in Aachen on the border with Belgium and the Netherlands, studied mechanical engineering in Dresden. Together with her team, she could now help drive forward the energy transition. By 2035, Airbus plans to place an aeroplane on the market that is fuelled by hydrogen. According to an international study, global aviation accounts for 3.5 per cent of climate warming. Sabine Klauke is confident that that can change in the future. "Just now I am in the best possible position to make the changes in aviation that are necessary to protect the climate become a reality," she said in an interview with German weekly newspaper Die Zeit at the end of 2021.
Besides a hydrogen-powered plane, the company is also investing in sustainable aviation fuel, or SAF for short. Such sustainable fuels are produced using things like biomass or waste. Aircraft can already run on up to 50 per cent SAF, and the target for the future is 100 per cent. Furthermore, Klauke and her team are researching adjustable wings, air taxis and artificial intelligence in the cockpit, among other things.
Sabine Klauke has been with Airbus for over 20 years – during which time she has worked in almost all of the company's divisions: in customer service, in manufacture and production, in research and in defence and space. In her view, air travel will also remain indispensable in the future. "It links people and cultures, enables the exchange of goods and secures prosperity – and that will always be important. It is not a question of whether we fly, but of how we fly," Klauke firmly believes.
You would like to receive regular information about Germany? Subscribe here: