The sea as a resource
The sustainable use of the oceans is the goal of marine biotechnology. These German projects have a promising future.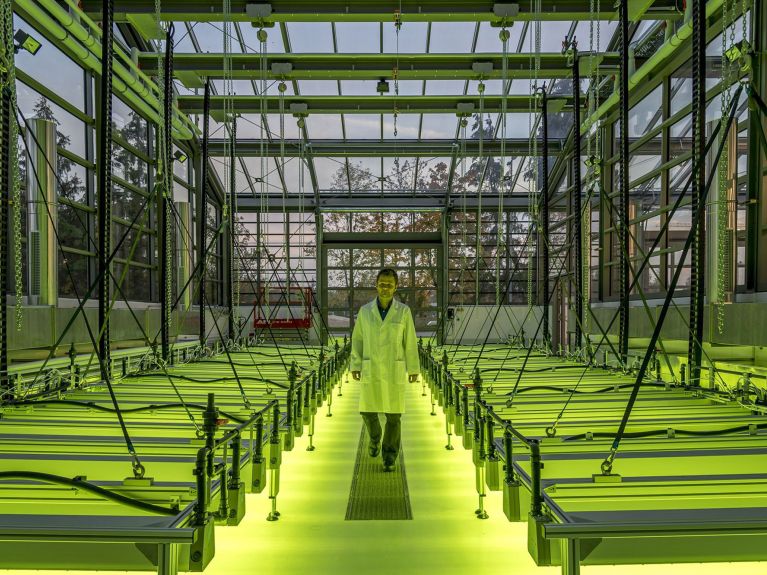 Seas and oceans cover 72 percent of the Earth's surface. They are home to an enormous diversity of living creatures with potentially enormous benefits for us humans. This largely unexplored source of raw materials is the subject of the marine bioeconomy, also known as blue technology. It researches the oceans' biological resources and develops new techniques for exploiting them.
Food of the future
One of the most renowned German research institutions in the field of marine bioeconomy is the Bremen-based Leibniz Centre for Tropical Marine Research (ZMT). In a project called Food for the Future (F4F), researchers are investigating new sources of protein from the sea – including jellyfish – in cooperation with several Leibniz institutes and partners from the private sector. Marine aquaculture currently contributes to global protein supplies mainly through monocultures of finfish and crustaceans. However, they require fishery products as feed inputs. Protein extraction from farmed jellyfish does not require fish-based feeds and is therefore much more efficient.
Marine cosmetics
The GEOMAR Helmholtz Centre for Ocean Research in Kiel is also one of the leading institutes in the field of marine research. Among other things, it works on the sustainable use of marine resources for medicine, food production and cosmetics. The Baltic Blue Biotechnology Alliance (ALLIANCE) project promotes product developments in the marine bioeconomy. The Estonian company Furcella OÜ from Tallinn, for example, has launched a face cream with GEOMAR's support that is based on furcellaran, a substance extracted from the Baltic red alga Furcellaria lumbricalis. "The products are the result of a productive, interdisciplinary collaboration between the partners in the Baltic Sea region and an Estonian start-up, which has set its sights on transferring traditional knowledge into natural cosmetics," says Professor Deniz Tasdemir, head of the Marine Natural Product Chemistry/GEOMAR-Biotech research unit at GEOMAR.
Fuel from algae
The Technical University of Munich (TUM) and the Airbus Group have jointly built up a globally unique technical centre for algae cultivation. The partners want to investigate processes for producing bio-kerosene and chemical substances from algae. "Algae grow much faster than soy or maize. They don't need fertile soil or pesticides and could produce a tenfold higher yield per hectare per year," says Professor Thomas Brück, head of the TUM's Industrial Biocatalysis Group. The Munich-based researchers have made progress with one of the greatest challenges in algae cultivation: the simulation of sunlight. Together with the Berlin-based LED manufacturer FUTURELED, they have developed a method that allows them to simulate a wide variety of light situations.
You would like to receive regular information about Germany? Subscribe here: