Who earns what?
Germans do not like to talk about their salaries. But we are going to spill the beans and give you the numbers what people earn by profession in Germany.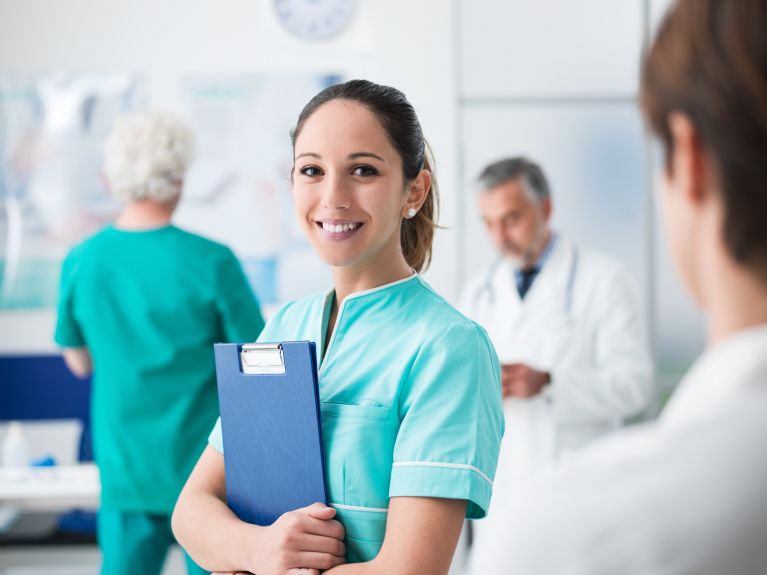 What does a nurse in Bavaria earn, and what salary can a construction engineer in Berlin expect? The answers can be found in the salaries database compiled by the Federal Employment Agency. Known as the remuneration atlas, it is based on a whole host of statistical data and allows detailed queries to be made by profession, region, demographic group and gender.
Professions with the highest average earnings
 
Researcher
Pilot
Company manager
Doctor
Industrial engineer
 
Areas with the lowest average earnings
 
Beauty and personal grooming
Floristry
Food sales
Gastronomy
Cleaning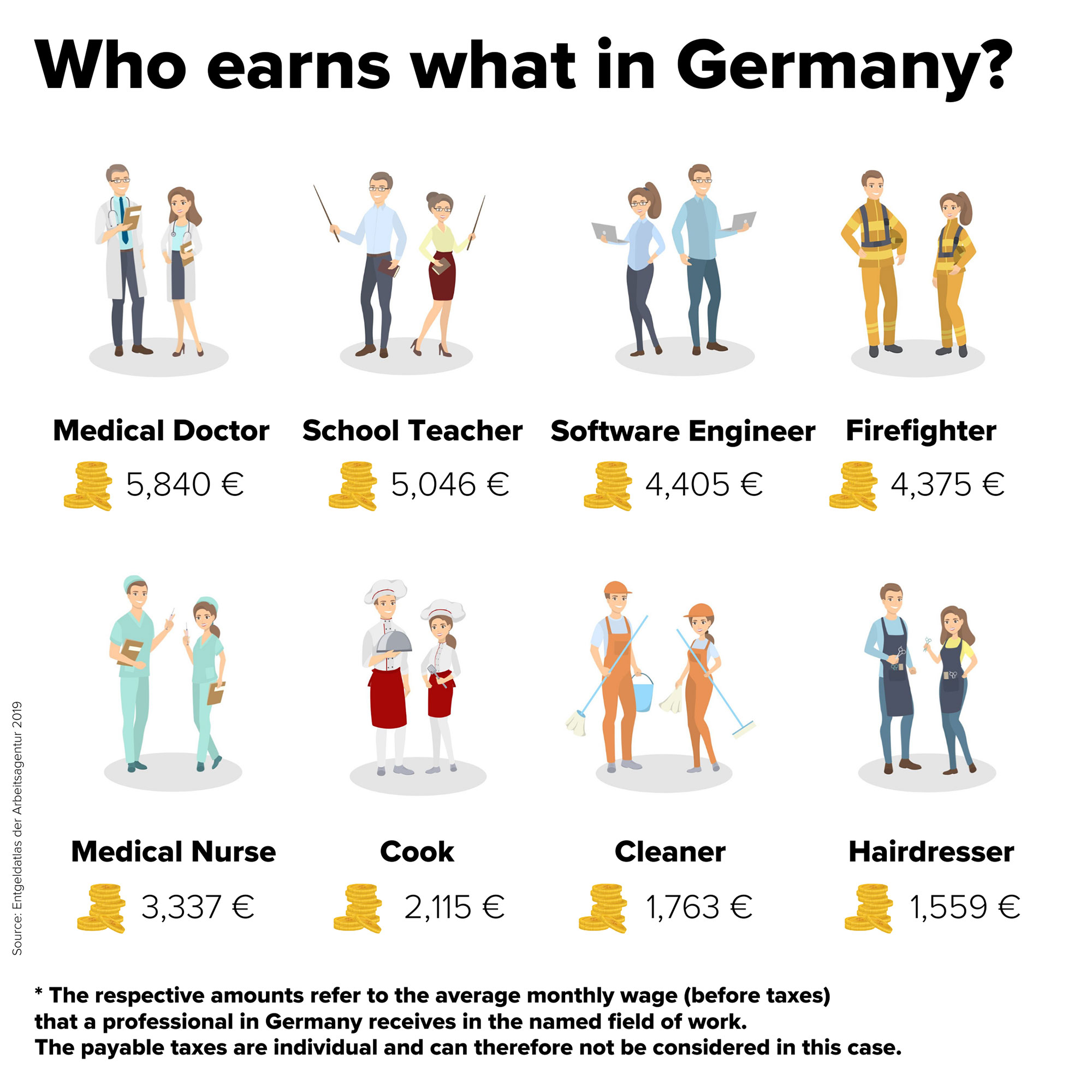 Imagine for a moment you are a geriatric carer and are hunting for a job anywhere in Germany. In just a few clicks, the database will reveal that you can earn the most in the federal state of Baden-Württemberg, where the gross monthly salary is 2,994 euros. A bricklayer, on the other hand, will earn the most – statistically speaking – in North Rhine-Westphalia, at 3,222 euros gross per month. Why not give it a try! Here is a direct link to the remuneration atlas.
Everyday working life in Germany
Would you like to learn more about working in Germany? On this webpage, people in different professions talk about their daily work – such as a teacher, an educator, a nurse, a midwife, a vet, a waitress, a hairdresser and a biologist:
You would like to receive regular information about Germany? Subscribe here to: