German champions
'Manufactories' belong to the top echelons of German craftsmanship. Here are three companies that are internationally successful with products 'handmade in Germany'.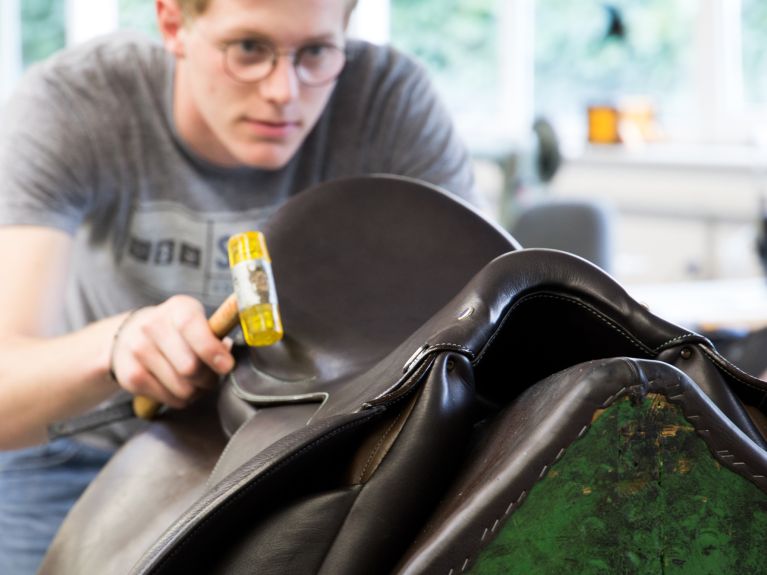 Equestrian elegance from Stübben
The Stübben success story began back in 1894. In Krefeld near Düsseldorf, company founder Johannes Stübben manufactured high-quality saddles, bridles and other leather goods. The company quickly gained nationwide recognition. Today it remains in family ownership and is seen as a global brand in equestrian sports. The materials are processed with great attention to detail and can be individually adapted to rider and horse. The products, which are produced in Germany and Spain, are available in more than 60 countries on five continents.
Music for the future from Schlagwerk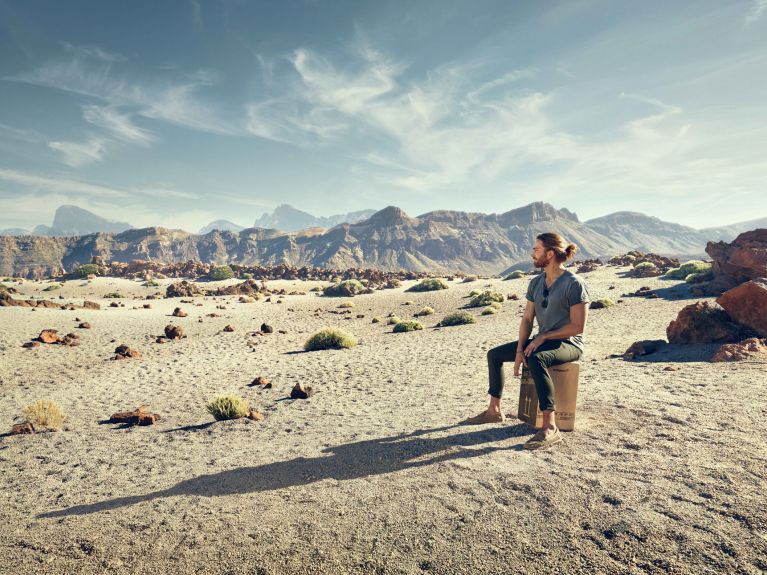 In the early 1980s in a barn, apprentice carpenters Gerhard Priel and Bengt Schumacher rebuilt a Brazilian slit drum that a friend had brought back from Latin America. It was well received far beyond the craftsmen's circle of friends. Their breakthrough came in 1990, when they brought a new type of cajón onto the market. Their version of this percussion instrument set new standards and aroused international interest. In the meantime, even professionals like Larry Eagle, drummer/percussionist with Bruce Springsteen, swear by the products of Schlagwerk from Gingen an der Fils near Stuttgart.
Glass art from Lamberts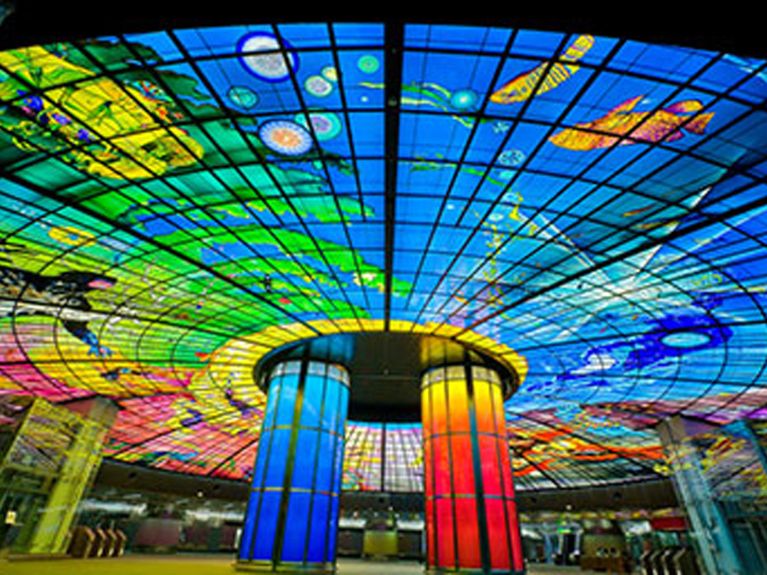 The Lamberts glass works is one of the last manufacturers of mouth-blown flat glass in the world. The company, founded in 1906 in Waldsassen in the Upper Palatinate, still uses traditional methods to produce window glass because this quality of glass cannot be produced by machine. The products are used mainly in architecture and design. To this end, the glass works collaborates with the Derix glass studios in Taunusstein near Frankfurt. Derix has worked with world-famous artists such as Gerhard Richter and the architect Sir Norman Foster. The huge glass dome in the Formosa Boulevard subway station in Taiwan's second largest city, Kaohsiung, is spectacular.
You would like to receive regular information about Germany? Subscribe here: