Vision of a German spaceport
A base for space launches in northern Germany is under discussion – and German startups are working on innovative rockets.
Johannes Göbel / 30.11.2020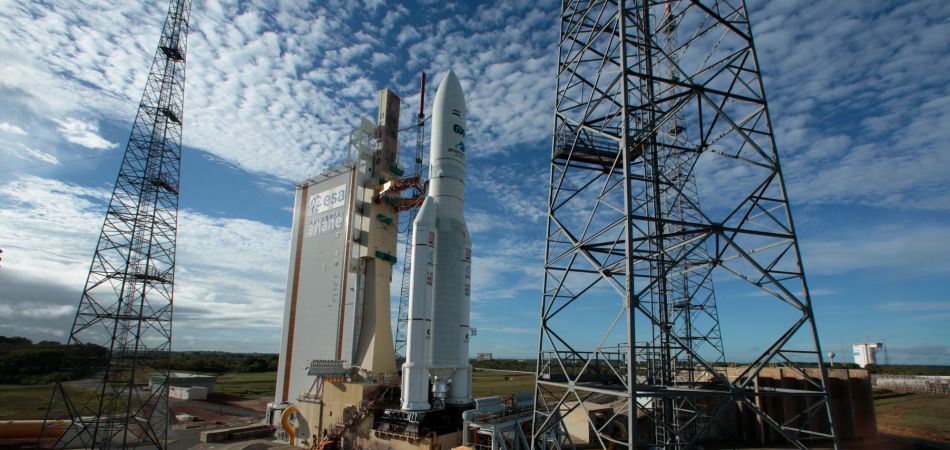 Europe's spaceport is in South America: the rockets of the European Space Agency ESA are launched in Kourou, French Guyana. There, close to the equator, the earth rotates particularly quickly, and this gives rockets more momentum. However, ESA head Jan Wörner also sees opportunities for a spaceport in Europe thanks to the trend towards smaller rockets.
Which locations might be possible in Germany?
The regional airport at Nordholz on the North Sea coast could be expanded. It once served as a possible emergency landing site for NASA's space shuttle. Thomas Jarzombek,  the Federal  Government's aerospace coordinator, can also imagine a floating platform in the North Sea for launching small rockets that put satellites into space. A study by the German Aerospace Center (DLR) has identified the regional airport of Rostock-Laage on the Baltic Sea coast as a possible candidate. The airport could become a base for carrier aircraft that bring rockets or spacecraft up to a suitable altitude for take-off into space.
Are there any rocket pioneers in Germany?
Yes there are, and they're working on the idea of smaller rockets. With its microlauncher competition, the Federal Ministry of Economics and Technology supports German start-ups that want to offer commercial ways of getting into space. Microlaunchers are small launch vehicles with a payload of several hundred kilograms. Three startups have qualified for the main round of the competition in spring 2021. HyImpulse Technologies, a DLR spin-off, is focusing on a three-stage rocket with a hybrid propulsion system based on paraffin and liquid oxygen. Rocket Factory Augsburg is developing its three-stage carrier system based on liquid oxygen and kerosene. Light hydrocarbons form the basis for the propulsion system of Isar Aerospace Technologies, a spin-off of the Technical University of Munich, which plans to launch satellites into space with a two-stage rocket.
You would like to receive regular information about Germany? Subscribe here: