Awards for "polluted selfies"
Apps are status symbols for the smartphone generation. Not only do they offer services and entertainment – some are even art. We present the winners of the AppArtAward 2017.
12.07.2017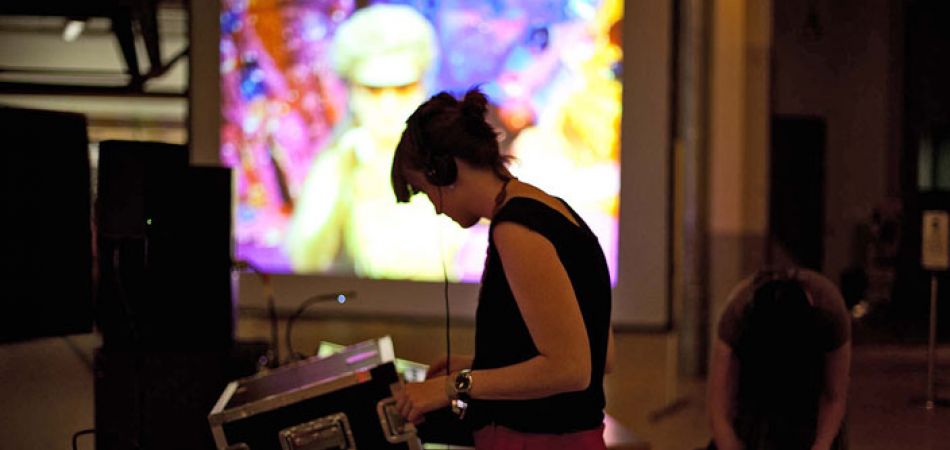 Germany. Did something go wrong? This selfie from London doesn't look at all cool and elegant, but fragmented, out of focus and overlaid with lines. And what is the point of the CO2 readings that are superimposed on the photo? What may at first glance seem like a bodged selfie was in fact one of the winners of the AppArtAward 2017.
For the seventh time, the Center for Art and Media (ZKM) in Karlsruhe and the CyberForum entrepreneurial network  awarded prizes to web applications that cleverly combine innovative technology and artistic design. 70 apps were submitted by developers, programmers and artists from 18 countries. The AppArtAward is presented in three categories, each with a prize worth 10,000 euros.
Polluted selfies
David Colombini from Switzerland won the first prize in the AppARTivism category for his "Polluted Selfie" app. For these unconventional selfies, a sensor measures the air pollution in real time at the site where the picture is taken. The readings are combined with a photographic filter which affects the colour tones and distorts the image. The poorer the air quality, the worse the selfie. The level of environmental pollution is transmitted along with one's own image. "What is unusual about this award-winning app is that the narcissism to which people tend is transformed into just the opposite, into something productive", was the jury's verdict.
Shoot 'em up game in a retro look
Games are the most popular app genre. In this category, the first prize went to "Glitchskier" by Shelly Robin Alon. For this shoot 'em up game, the 26-year-old communication designer from Hamburg came up with an ironic and surprising twist: retro design on the outside and high-end programming on the inside, thereby bucking the trend towards hyper-real online games. The jury paid tribute to the fun factor, the aesthetics and the "intellectual reflection on the genre".
A recording studio on your mobile
Could this be the end of the DJ? Now anyone can compose a club hit or produce a music video with just a few clicks on their smartphone. The jury chose two winners in the SoundArt category who will share the prize money.
"Mazetools Soniface" by Jakob Gruhl and Stephan Kloß is a virtual synthesiser with a user interface that's designed to be fun – an "all-in-one music instrument for use on the go".
Animated filmmaker Max Mörtl created "Visual Beat", an interactive music video format. Using a toolbox of sounds, song and visual elements, pieces of music can be rearranged and visually designed in an infinite variety of ways.