German Season in Indonesia
A series of events entitled German Season is running until November in Indonesia. We spoke with Heinrich Blömeke, the project manager and director of the Goethe-Institut in Jakarta, about its goals and content.
09.09.2015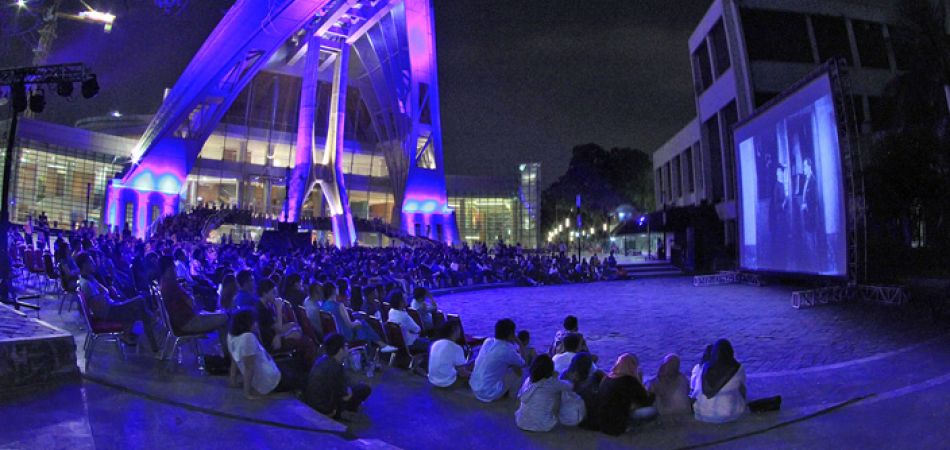 Mr Blömeke, German Season was launched in Indonesia at the beginning of September. What is the reason behind it and what does it involve?
German Season is an initiative of the Federal Foreign Office that is being organised in Indonesia by Goethe-Institut, the German Embassy in Jakarta and EKONID, the German-Indonesian Chamber of Industry and Commerce. Management of the project has been assigned to Goethe-Institut. So-called Germany Years have already been held in China, India, Russia and Brazil. This year it is Indonesia's turn with German Season. This shows that Indonesia, whose 250 million inhabitants make it the world's third largest democratically governed and largest Muslim country, is an important partner for Germany. At the same time, the country, which is this year's Guest of Honour at the Frankfurt Book Fair and can therefore reckon with greater attention from the German public, is showing increased interest in attending international forums and engaging in international exchange.
What is the basis for this cultural festival?
There has been a close friendship between Germany and Indonesia for many years – not only at the political and economic level, but also in the cultural field. German-Indonesian cultural relations are traditionally very close and wide-ranging in nature. They began in the 16th century when German merchants travelled to what was then the East Indies for the first time. Many Germans have had an impact on Indonesia. They include the artist Walter Spies, who lived on Bali in the 20th century and left a lasting mark on the art scene there, and Franz Wilhelm Junghuhn, who is often described as the "Humboldt of Java". In the opposite direction, too, Indonesians have left their mark on Germany – above all, the Javanese artist Raden Saleh, who was educated in the Netherlands and then lived in Dresden for many years. Goethe-Institut has had a presence here for decades with institutes in Jakarta and Bandung, while the DAAD is represented by a regional office and several lecturers. In the 1960s and 1970s, over 35,000 Indonesians studied in Germany. Following a decline in numbers during the 1990s, the total has been increasing again in recent years: some 3,500 Indonesians are currently studying in Germany. German Season is building on these good relations and attempting to intensify them and open new perspectives.
German Season runs until November 2015. How many events does the programme offer? Which fields are covered and where will they take place?
The programme includes over 20 projects, which will take place in different Indonesian cities. It was very important to us that we do not only make an appearance in Jakarta and Java, but also go to parts of this land of 17,000 islands, such as Sumatra and Sulawesi, where people perhaps do not know as much about Germany. The programme is very diverse and touches on the many different areas – science and technology, politics and society, culture and sport. In the process we have also concentrated on new and innovative formats that have perhaps not yet been seen in this form in Indonesia – for example, interactive choral concerts with the Berliner Rundfunkchor or a production of Berliner Theaterkollektiv's Rimini Protokoll, which will be performed by amateur actors in Yogyakarta. One special thematic focus is urban space, which will not only be a subject of the opening film Metropolis and 100% Yogyakarta, but also artistic interventions (Market Share with Tobias Rehberger & Ade Darmawan) and specialist conferences (Green Cities). To further promote the growing interest in Germany as a centre of higher education and research, we are also planning exhibitions on the German science and research landscape (Fostering Ideas) and Germany – Land of Inventors. In soccer crazy Indonesia, of course, there has to be football competition. Its winners will be able to attend a game featuring the World Cup winners.  
What are the highlights? What should people definitely not miss?
We have made a lot of effort to place special emphasis on cooperation projects that promote exchange between the two countries and offer prospects of sustainability. Highlights include the screenings of Fritz Lang's Metropolis with live music played by Filmorchester Babelsberg, the performances of Rundfunkchor Berlin with choirs in Jakarta, Medan and Bandung and the meetings with game developers from Germany and Indonesia (Game Mixer) that will accompany the presentation of the winners of the German Computer Game Prize. There will also be fascinating conferences on controversial subjects in both countries such as Radicalisation/Deradicalisation and Religion, State and Society in the 21st Century. In cooperation with Frankfurt-based cultural institutions (IndonesiaLAB), collaborations between German and Indonesian musicians and choreographers will also be organised; these will initially be presented in the run-up to the Book Fair in Frankfurt, before then also being shown in Indonesia. During working meetings in Indonesia and Germany, for example, the musicians of the Ensemble Modern and young Indonesian composers have developed works that will have their world and national premieres in Frankfurt, Jakarta, Bandung and Yogyakarta. Similar forms of cooperation are also taking place between choreographers. Another project that places special emphasis on cooperation and is attracting particular interest due to Indonesia's great tradition in puppet theatre is Senlima, a coproduction of the Papermoon puppet theatre from Yogyakarta and the Retrofuturisten puppet group from Berlin. Both these ensembles have taken an intensive look at the subject of "frontiers" and developed a new play that will be shown in both Indonesia and Germany.
German Season in Indonesia from September to November 2015