Documenta and the scandal
A case of antisemitism is overshadowing the world art show in Kassel. It is being addressed and this will again enable people to focus on what is most important: a new understanding of art.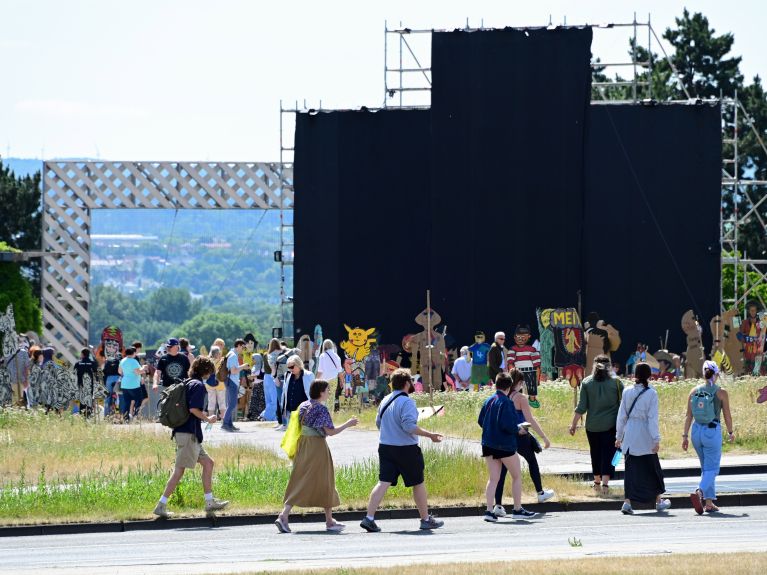 Why is the Fridericianum museum suddenly called Fridskul? Who accommodated the Gudskul group and the Rurukids there? And why do you suddenly hear words like "Lumbung" here and at many other places in Kassel? Well, the simple answer is that it's Documenta time again in Kassel. Also described as the "Museum of 100 Days", the world art show that is held every five years again has the small city in Hessen firmly in its grip. This time, however, Documenta 15 is somewhat different. The world's most important exhibition of contemporary art is being curated by an art collective for the first time since 1955. Ruangrupa (loosely translated: "art space" or "space form") is the name of a group that was founded 22 years ago in Jakarta, Indonesia, and represents the Global South. And it has brought its very own ideas about art to Kassel.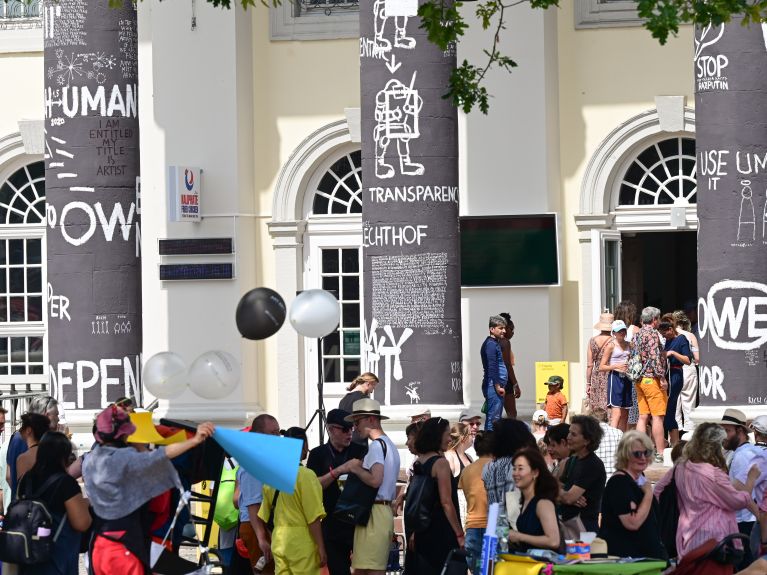 These include the idea that the members of Ruangrupa should base their curating on values like friendship, solidarity, sustainability and community. That is why as a group they have invited other groups that are also allowed to engage other artists for their exhibitions and activities. In all, there are supposed to be some 1,700 active participants contributing to Documenta 15. It is therefore not impossible for an organiser or a visitor to lose track of things. Ruangrupa call this artistic, social and economic cooperation "Lumbung", which translates as "rice barn". In Indonesia crop surpluses are stored in such barns for later distribution to the community.
This concept sounds congenial, and the atmosphere experienced at the Documenta has been open, anti-elitist, playful and friendly. Soon, however, another descriptive adjective joined this list: antisemitic. Two antisemitic caricatures were depicted on a wall painting that was created by Taring Padi, an Indonesian group of artists invited by Ruangrupa, and that has since been removed. Documenta 15 had its first headline-grapping scandal. How could this happen has since become the big question, which many feel has not yet been adequately answered. The Documenta management pointed to the freedom of artists and curators. Ruangrupa and Taring Padi apologised for the 20-year-old picture. The artist who created the crowded image, which was conceived as an expression of anti-imperialism and anticapitalism, is unfortunately no longer alive.
That you are not allowed to show antisemitic images in Germany is not in doubt. The artistic freedom that otherwise prevails ends in the event of violations of human dignity. And since the outrage has been great there have already been demands for the resignation of Documenta Director General Sabine Schormann and Federal Commissioner for Culture and the Media Claudia Roth. Others claim that Documenta 15 is fundamentally flawed or say that the world art show in general can no longer be saved. In any event, there is no denying the fact that everything else has taken second place since the advent of the scandal – for example, the previously mentioned focus on community, the critique of capitalism and of the art market as well as discernible attempts to try out new theoretical and practical approaches.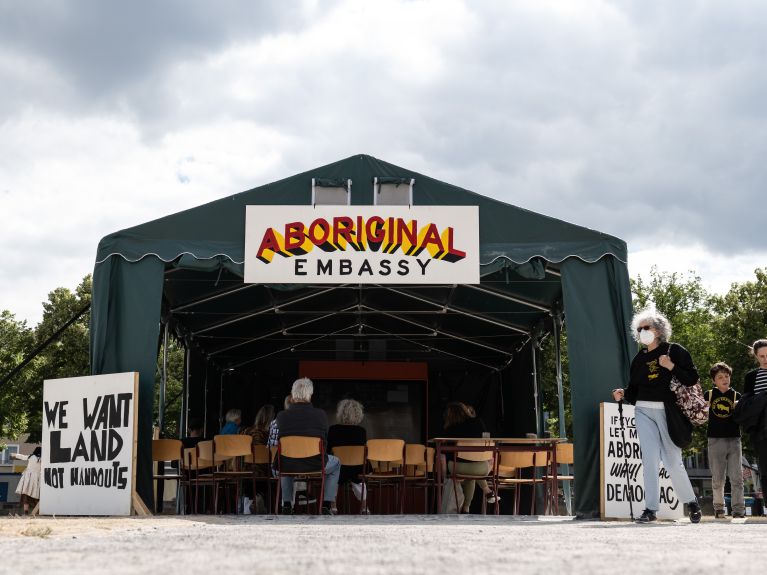 These include projects like the Lumbung Gallery, where artists are allowed to sell their works without the involvement of the traditional art market. Or ideas like those of British woman Kate Rich to use art world travel to transport food and other things. Zines and flyers are printed at the Lumbung Press in the Documenta hall. Richard Bells has campaigned for the rights of Australian aborigines in the Fridericianum with his colourful paintings, while the Nest Collective from Nairobi has criticised the rich industrialised nations using piles of old clothes and electronic waste on the Karlsauen river landscape. The Indonesian theatre maker Agus Nur Amal Pmtoh is focusing on the art of storytelling in videos and workshops at Grimmwelt, an exhibition centre dedicated to the publications, work and lives of the Brothers Grimm. And you can chill, relax and hang out at the Ahoi Boat Rental on the Fulda as well as many other places in Kassel.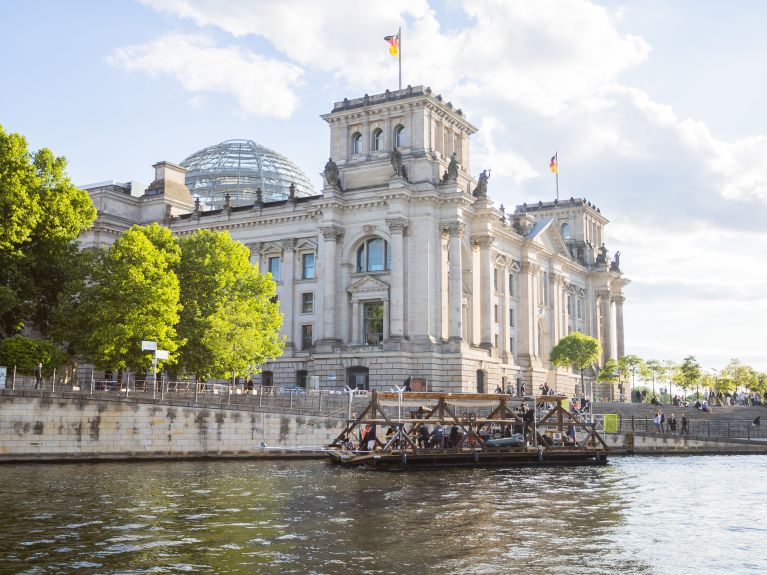 In Hallenbad Ost, a former swimming bathes, Taring Pardi are presenting their archive. Fondation Festival sur le Niger from Mali is presenting films, plays and concerts at the Hübner-Areal, an abandoned production plant, and even a compost heap in Staatspark Karlsaue is now an exhibition site. When it comes to German artists, Berlin Center for Art and Urbanistics, for example, is represented with a boat installation. Henrike Naumann shows an organ sculpture, and Hito Steyerl is participating with an opulent video work. In fact, Steyerl is also one of the few big names on the art market represented at this Documenta. Whether the rest is art or "just" activism or, as art theoretician Bazon Brock believes, even the "end of art", is something that you can have splendid arguments about. And the Documenta itself is the best place for that.