"Opportunities for self-realisation"
Why international artists are attracted to Germany and how they live and work there. We profile two prominent artists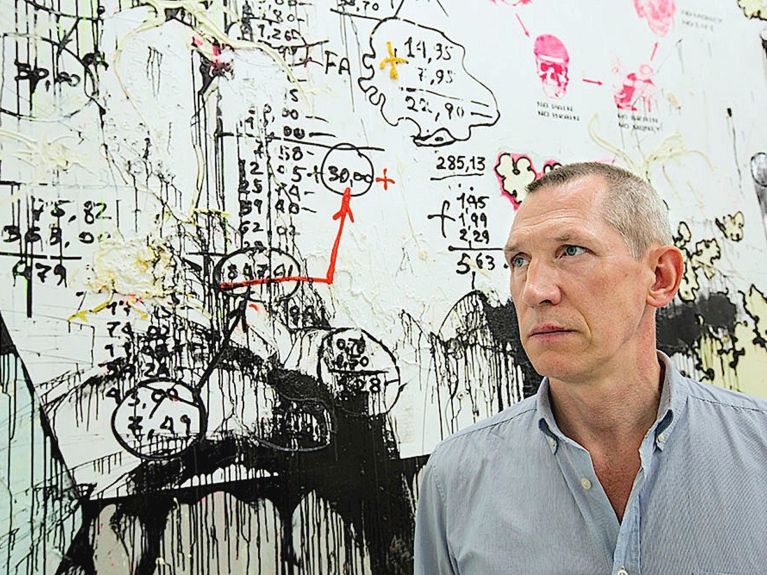 Alexei Kostroma, German-Russian artist
Alexei Kostroma was born in the Russian city of Kostroma in 1962. As an artist, however, he was attracted to Germany in 2003. "The country gives me opportunities for self-realisation and for integration into the global artistic process," says Kostroma. The artist is regarded as the inventor of the so-called "organic way". He explains that its "central concept is a study of interrelations between natural and social laws". In his works of art Kostroma reflects the interrelationship between humankind and nature. In the process he focuses on problems of human existence that have remained relevant even after many years. "During the global financial crisis, in 2009, under the burden of debts I began a series of BILLS & DEBTS; my canvasses were covered in long columns of unpaid bills," says Kostroma. Among other places, his social-critical paintings and installations have been displayed in the Museum of Contemporary Art in Moscow and the Saatchi Gallery in London.
In 2009 he opened Studio Kostroma in Berlin, where he has also been able to continue working during the pandemic. "Thanks to the Federal Government's emergency assistance programme for artists we have been able to carry on the projects we had started."
Leiko Ikemura, Japanese-Swiss artist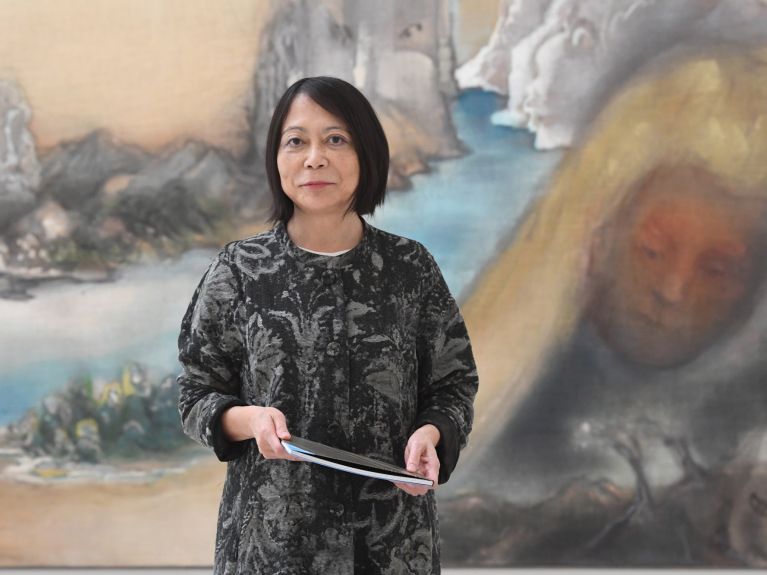 "In my artworks I focus on the animal in humans, the human in animals, the laughing of lions, the dreams of trees, the forgetfulness of clouds, the eroticism of the sea and the unrelenting rage of the earth." That is how Leiko Ikemura describes her art. She was born in Tsu, Japan, in 1951 but moved to Europe in 1973. There she initially studied painting in Seville, Spain. Her first works were created during the early 1980s in Switzerland, before she came to Germany in 1987. What she appreciates most about her life as an artist in Germany is: "Not only that it is comfortable, but there are also frictions that enable me to grow, and there are many ambitious people who encourage me in my work." Above all, she has exhibited her works in Japan and Germany, including at the Neue Nationalgalerie, Berlin, and in the National Museum of Modern Art, Tokyo.