Beautiful river landscapes
The "Entdecke DE" series takes you on a tour through Germany, this time to revitalised idylls.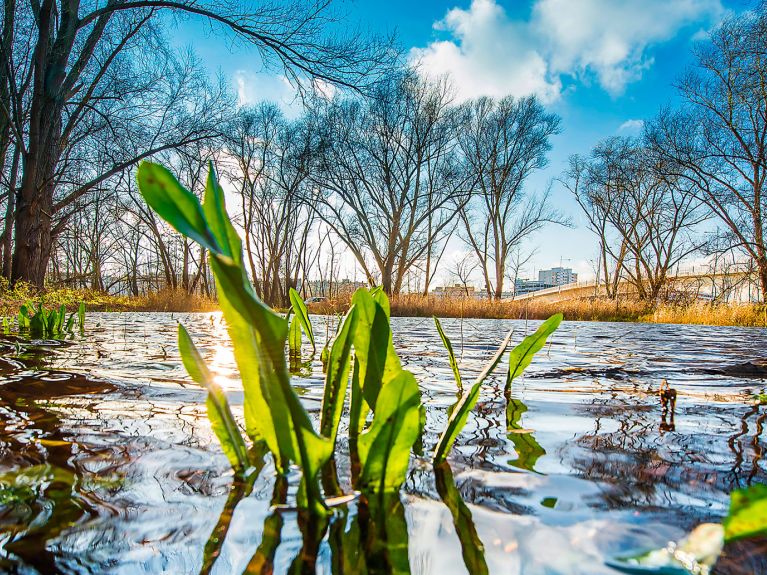 Germany.  Freed from pollution and their tight concrete corsets: the renaturation of rivers is good for conservation and protects against flooding. And it provides us with some delightful recreational landscapes.
Isar
One of the most wonderful experiences Munich has to offer is the chance to go swimming in the heart of the city on warm summer days. The banks of the river Isar have been levelled off in some areas and the riverbed widened. Consequently, gravel banks, small islands and shallow pools have formed, providing protection against floods. The green shimmering river attracts kingfishers and mallard ducks.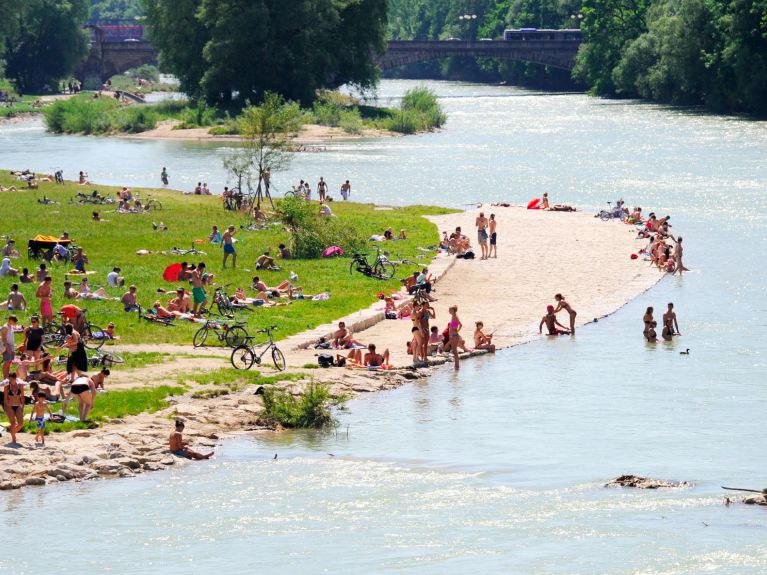 Ruhr
Germany's largest and most densely populated conurbation is named after this river: the Ruhr region. 5.2 million people live here in an area covering 4,435 square kilometres. The river Ruhr was long spoilt by riverside construction, making it a somewhat bleak habitat. These days it is again flowing along its natural course in many places, with the result that many animals have settled here and families come to swim.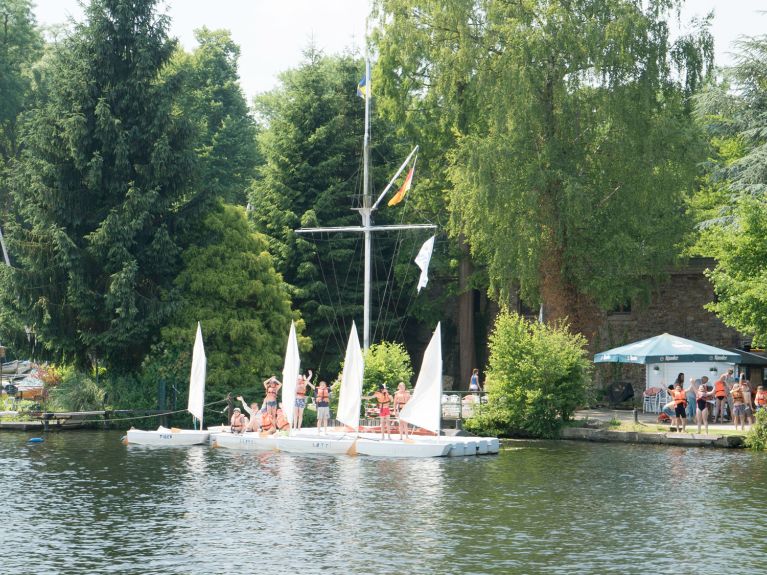 Emscher
Just a few years ago the Emscher was considered to be Europe's dirtiest river. This branch of the Rhine transported waste water from the cities and pit water from the coal mining industry. An underground sewage duct is to be completed by the 2020 North Rhine-Westphalia Garden Show, making the Emscher clean. Then it will once again be a blue-green ribbon linking the cities of Dortmund, Bochum, Gelsenkirchen, Essen, Duisburg and Oberhausen.
Main
Excavation is still in full swing along the river Main. In one of the largest renaturation projects in the Frankfurt region, one former branch of the river is to be reactivated as a sanctuary for fish and amphibians by 2020. While swimming is not recommended due to the varying water quality, the newly-designed Uferpark in Germany's financial metropolis is a popular place for recreation, sport and culture.
Elbe
One of Germany's rare floodplain forests has been preserved in a horseshoe bend of the river Elbe in the state of Saxony-Anhalt – the Hohe Garbe. During rainy periods, the area soaks water up like a sponge and provides a habitat to many animals, such as toads, tree frogs and storks. With much of its mud removed, the Elbe flows nearly 1,100 kilometres from the north of the Czech Republic through Dresden, Magdeburg and Hamburg and on to the North Sea.