The Bollywood star from Detmold
Suzanne Bernert is virtually unknown in Germany, but in India her face is recognised by almost everyone on the street. Find out why in our article.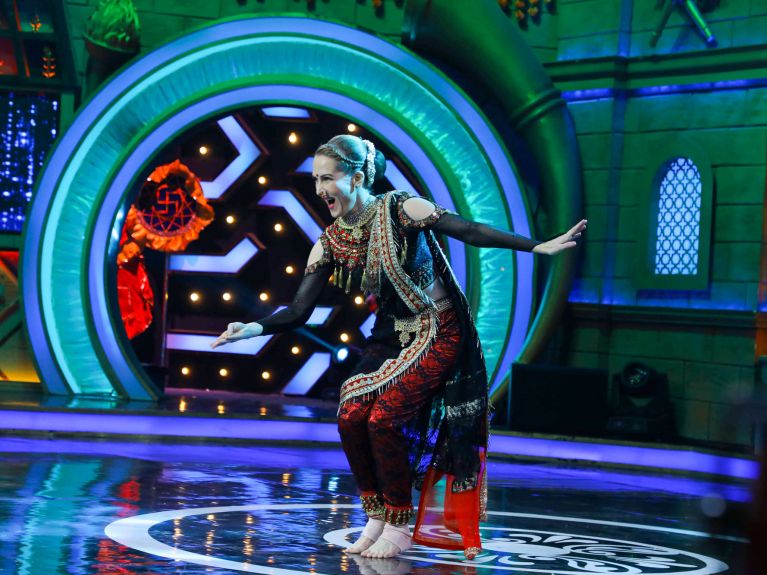 In perfect Hindi and wrapped artistically in a sari, Suzanne Bernert speaks to a crowd of people in her role as Sonia Gandhi. In the Indian political drama "The Accidental Prime Minister" from 2019, she portrays the popular president of the Indian National Congress. It is the biggest role that the 38-year-old German actress has played to date. If one didn't already know, one would never guess that Sonia Gandhi is in fact Italian by birth. Nor is it obvious on screen that Suzanne Bernert is German.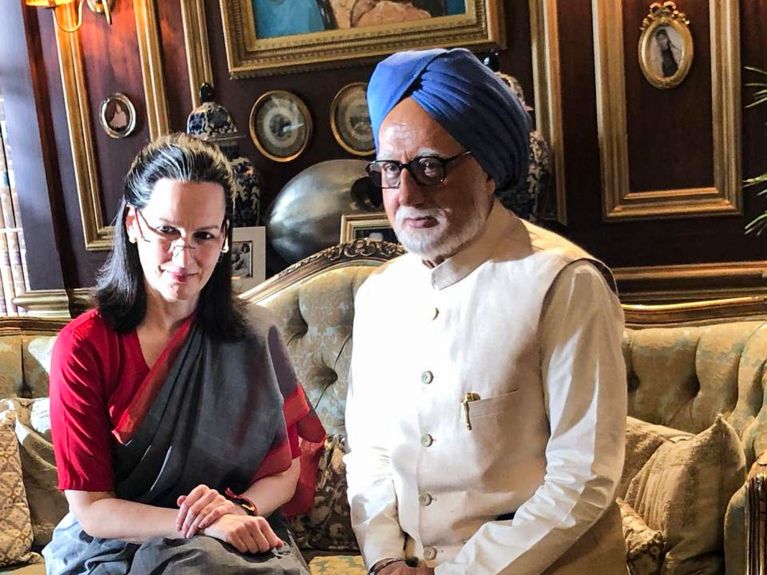 Suzanne Bernert has been living and working in India for 15 years. She has performed in 24 TV series, one Web series and 19 films. She has played a Canadian, an Englishwoman, an Israeli, a Frenchwoman and, once, a German, who she herself gave the name Stefanie Meier. She also gained popularity in her role as Queen Helena in a historical drama about Emperor Ashoka, and as a dancer in music videos.
Suzanne Bernert was the first foreigner to perform in an Indian TV series. She played the daughter-in-law from abroad, the perfect role for her. Marriage and family are the predominant themes in Indian productions. In this first TV series Suzanne's character was the only one to speak correct Hindi and uphold Hindu traditions, whereas the rest of the large Indian family spoke a mishmash of Hindi and English and cultivated an American lifestyle.
Suzanne Bernert felt it was important to quickly learn proper Hindi, and the role certainly helped. Foreigners used to end up mainly as extras or dancers in Indian productions, before she came along. She explains that it was not easy at first to hold her own on an Indian film set. She first had to prove herself, and camera crews despaired at her light skin. That's why she brings her own make-up with her – from Germany – to new productions.
Suzanne Bernert was born in the city of Detmold in East Westphalia and grew up in the Allgäu region, where her parents still live to this day. Aged just four, she already announced that she would become an actress. She learnt ballet, and began studying drama in Berlin at the age of 19. She dreamed of landing serious theatre roles, but got nothing but rejections. Being 1.70 metres tall, strawberry blond and light-skinned did not set her apart at all in Germany.
In India, on the other hand, she quickly became a star, though that was also thanks to something of a coincidence. When she met a film producer who was looking for a foreigner to play a minor role in an Indian cinema film, she spontaneously agreed. A foreigner was also needed for a theatre play, which is how Suzanne got to know the actor and producer Akhil Mishra. Together they set to working out the details for the play. "We clicked immediately", recalls Suzanne.
Suzanne found the love of her life, friends and one job offer after another. There was no dream Indian wedding, however. Suzanne and Akhil got married in a civil ceremony in 2009, accompanied only by a lawyer. "Both of us have got married so often on camera, it would have felt strange", says Suzanne Bernert and laughs. "We would always have been waiting for someone to cry 'Cut'!"
Apart from the wedding, Suzanne's private life soon became typically Indian: she spent the first years living with her husband, her mother-in-law and a nephew in a one-bedroom flat. "Being a European, I found that difficult initially", she says. Nowadays she lives alone with her husband in a larger apartment, and sometimes catches herself thinking –  not only during the corona pandemic – that it would be rather nice if someone else were there, too.
Once Suzanne Bernert was contacted by a doctoral student who was doing her PhD on cultural appropriation. She asked whether Suzanne experienced any hostility as a sari-wearing, Hindi-speaking actress. But Suzanne receives mostly compliments and praise. Indians are surprised and delighted when foreigners speak their language. "And people on the street literally flip out when they see me", says Suzanne Bernert.
Things have become a bit quieter on the career front for her since corona. Short videos for social media are the only thing that Suzanne Bernert still shoots. Like millions of Indians, she hardly ever leaves her flat. The last time she went out in the car was on 14 March, she says. This was followed by months of strict lockdown. These days she and her husband do at least enjoy an evening walk each day, wearing masks. Suzanne has no plans to return to Germany, though she would like to shoot a film in her native language for once. Her dream role would be as chief inspector in "Tatort", a popular German TV crime series.