The Sound of the Film Academy
The Baden-Württemberg Film Academy is considered a hotbed of young talent in the film industry. We met a graduate.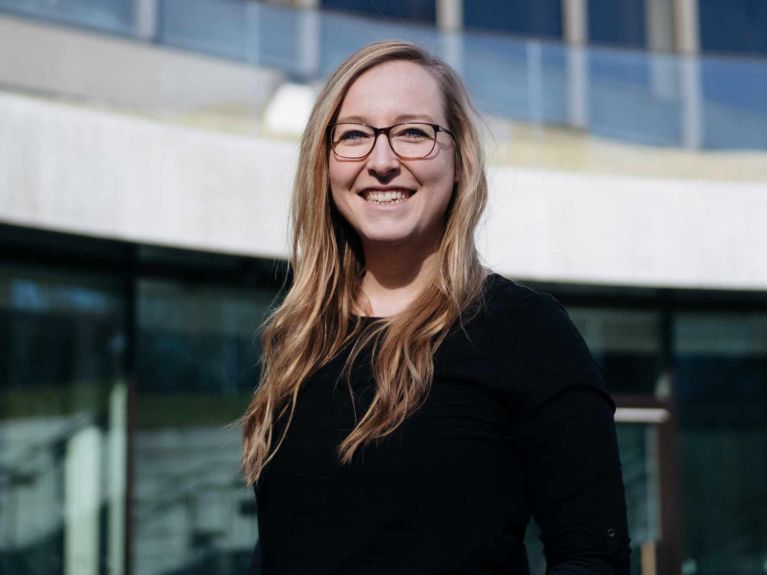 Johanna Roth has one of the rarest professions in Germany. She is a Foley artist. And she studied Foley at the internationally renowned Baden-Württemberg Film Academy. After completing her postgraduate studies in film sound, she is now one of the 40 full-time Foley artists in Germany. For the past year, Roth has had her own studio in Frankfurt am Main. In this interview, she talks about her unusual profession and her studies at the Film Academy.
Ms Roth, what exactly is the job of a Foley artist?
I soundtrack what is seen in the film in sync with the image. That means footsteps or other sounds are recorded afterwards in the studio. Today there are a lot of digital sound archives, but actually dubbing live is often faster and more accurate. What you then hear in the cinema is the mixture of these recordings together with the dialogue and the sound design - that is, sound effects, such as ocean noise, and of course the film music. 
What is special about the profession?
It's remarkable that in a digital industry like the film world there is still such an artisanal profession. I can respond individually to each film and its characters. For example, running noises: not only on different floors and with different footwear, but also the gait – I can give the characters their own character. They can shuffle, limp or appear particularly confident. I can express an incredible number of things creatively with my craft.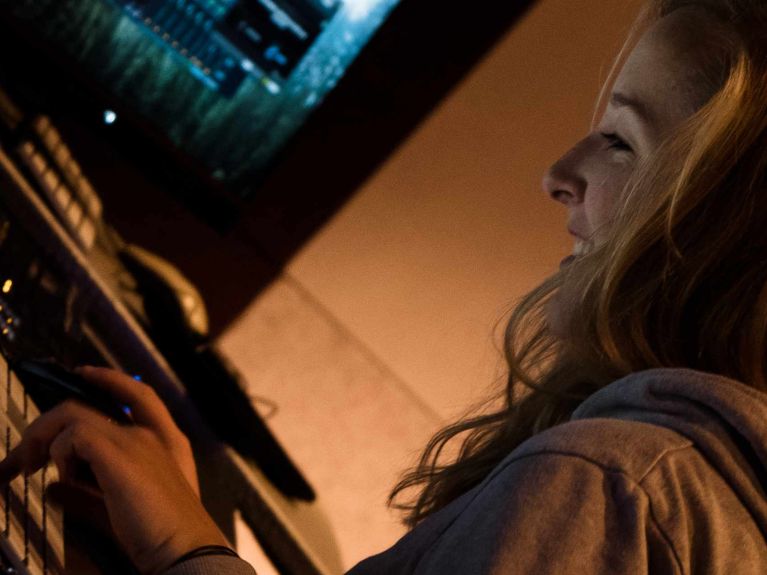 What was special about studying at the Film Academy? 
The training is very practice-oriented: no lectures that repeat themselves every week, instead events lasting several days, to which experts from the industry are invited in addition to the lecturers. The study programme is very close to professional life. You can study any trade that works in film – for example, script-writing, cinematography, animation or production. It's very valuable to have a large network of various experts to draw on once you graduate. I still work with people I know from my studies and can rely on them. Because film is always teamwork. 
The Film Academy also targets talent from outside Germany and Europe. Starting in the winter semester of 2023, students may submit their projects in German or English. You can find more information here. 
You would like to receive regular information about Germany? Subscribe here: