With a keen eye
Emmy winner, Oscar nominee, Golden Globe winner: three German directing stars you have to know.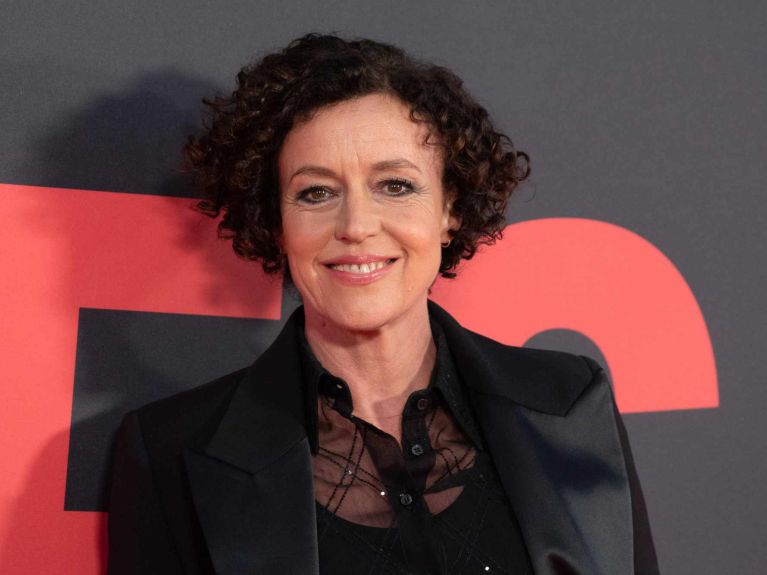 Maria Schrader: Respect in Hollywood
Hollywood is paying attention: after the revelations surrounding the Weinstein scandal and the #MeToo debate, there is more sensitivity in the film business when it comes to dealing with sexual abuse. "It actually felt like windows and doors were opened all at once and light fell into a darkened room of silence", said director Maria Schrader at the German premiere of her American film She Said in November 2022, which had been launched in the US shortly before. The film team was advised by Weinstein's victims, some of whom also act in front of the camera in the film. Whoever is entrusted with such a film has to have a good reputation. Schrader earned hers with, among other things, the film adaptation of Zeruya Shalev's novel Love Life and the miniseries Unorthodox about the emancipation of a young Jewish woman. For her outstanding directorial achievement in Unorthodox, Schrader received an Emmy in 2020.
Edward Berger: cinema in wartime 
The records set are impressive – and for many surprising: the remake of Erich Maria Remarque's novel All Quiet on the Western Front", about the horrors of the First World War, enters this year's Oscar race with nine nominations, including Best Picture. This has never happened before with a German production. At the British Academy Film Awards, the film set a record for a non-English film with 14 nominations. Edward Berger, the director of the remake, may still be unknown to many, but he has been successful in recent years at the Berlinale and with the series Deutschland 83 and Patrick Melrose. He is currently working on a film about the election of the Pope, with stars like Ralph Fiennes and Stanley Tucci.
Fatih Akin: biographies with cracks
"This is not just pliable filmmaking; it is an exercise in worldliness, in a feel for the cracks and warps of circumstance, which is all the more startling when you learn that the director is thirty-one." This quotation from the New Yorker about Fatih Akin and his film Head On is 18 years old, but Akin, who was born in Hamburg as the son of Turkish parents, has since achieved even more: for example, his films have won prizes at the Cannes and Venice festivals and In the Fade, his drama about right-wing extremist terror, was awarded the Golden Globe for Best Non-English Language Film in 2018. In his latest feature film Rhinegold, about the Iranian-born Kurdish-German rapper Xatar, Akin also proves he has a keen eye for the fractures in life. And another biopic is in the pipeline – with Diane Kruger in the leading role, Akin is shooting a miniseries about Marlene Dietrich.