Hollywood in Germany
Great cinema: many internationally successful films were shot in Germany. A journey to the locations of some famous productions.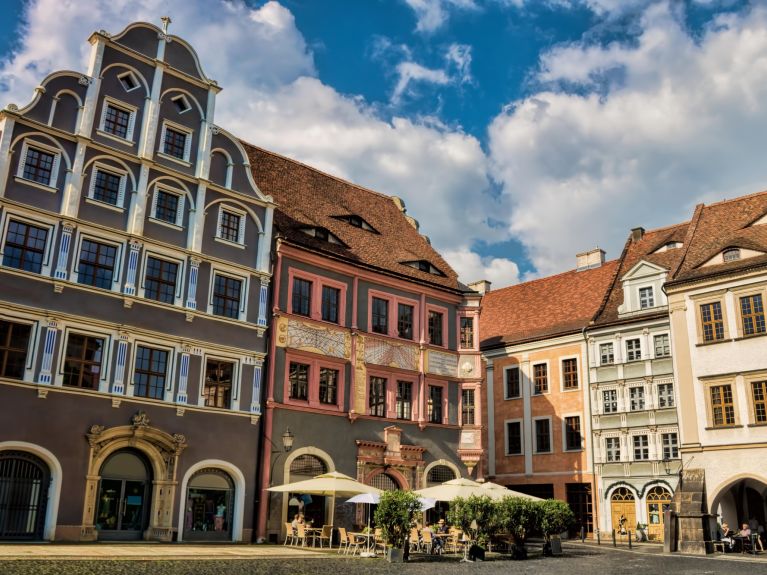 Berlin as a dystopian 'Capitol'
Berlin is one of the top film locations in Germany. Here, for example, there is the disused Tempelhof Airport or the former power station in Berlin-Mitte. In both locations, Jennifer Lawrence fought the 'Capitol' regime in the role of Katniss Everdeen in The Hunger Games. The three-part series of movies is set in North America. The first two parts were also shot there, and for the final part the crew travelled to Paris and Berlin, among other places. Several other internationally successful films such as Unknown Identity, the Bourne films, Around the World in 80 Days and Inglourious Basterds were also partly shot in the German capital or at Studio Babelsberg in nearby Potsdam.
Whistleblowing in Munich
The film 'Snowden' suggests that Joseph Gordon-Levitt is riding a Vespa through Geneva – but in the background you can unmistakably see Munich's Feldherrnhalle, Schumann's Bar and the Siegestor. "Munich was the best fit for what we were looking for," says Hollywood director Oliver Stone, justifying the 'false' filming location. He shot 80 percent of the interior and outside scenes in Munich, and the Bavarian Forest served as the filming location for a U.S. military base. Munich's trump cards are the world-famous Bavaria Film Studios (where 'Das Boot' was filmed), many historical streets, medieval castles nearby and, of course, the Alps.
'Görliewood' in the east of Germany
Why Budapest? Even the poster for the Oscar-winning comedy Grand Budapest Hotel unmistakably shows the painted Watzmann mountain in southern Germany behind the hotel. The hotel façade was created entirely on the computer. And the interior shots come from an empty Art Nouveau building that previously housed several department stores. It is located in Görlitz in Saxony, eastern Germany – or 'Görliewood' to use the city's nickname. The Wes Anderson film is not the only movie to be shot here – other examples include Measuring the World, Inglourious Basterds, The Reader, and Fabian: Going to the Dogs, which is set in 1930s Berlin. Görlitz simply offers a great backdrop with more than 4,000 architectural monuments from the Baroque, Renaissance, Gothic and Wilhelminian periods.