Film location: Berlin
There is always a movie being shot somewhere in Berlin – a tour of five places that probably seem familiar to movie fans.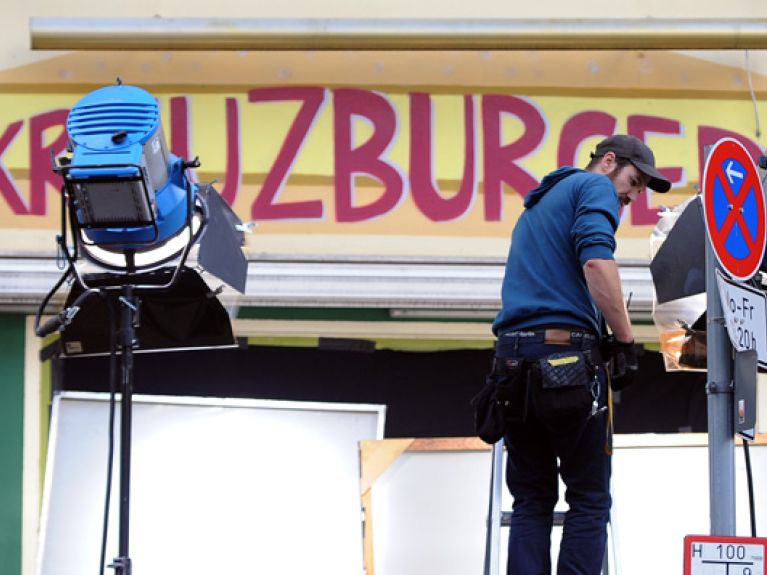 Berlin has everything to offer – glittering high-rise façades, dreary pre-fabricated blocks of flats, historic landmarks. You can find a street that will serve as a suitable backdrop for almost any era. So it's hardly surprising that the city is so popular with film-makers. The Jason Bourne movie series, the successful German film Goodbye Lenin, the Homeland series – Berlin plays a key role in these and other productions. A cinematic tour of Berlin.
Clärchens Ballhaus – Inglourious Basterds
Christoph Waltz is seldom as nasty as when playing SS man Hans Landa in Quentin Tarantino's Inglourious Basterds. Part of the film was shot at Clärchens Ballhaus, a dance hall in the Berlin district of Mitte near the river Spree. It's also worth a visit because of the many open dance evenings. Beginners can book a course.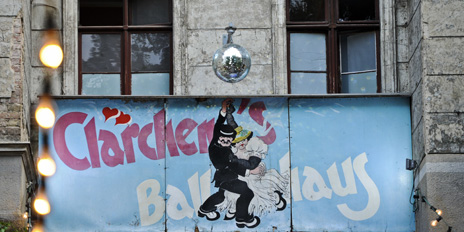 Bistro Wilhelm & Medné – Victoria
This movie about an incredible night in Berlin delighted audiences in 2015. Without a single cut, director Sebastian Schipper's film follows Victoria, a Spanish girl, and her chance Berlin acquaintances from Kreuzberg to Mitte – and to the Bistro Wilhelm & Medné, where Victoria works as a waitress.
Karl Marx Bookshop – The Lives of Others
The final scene in The Lives of Others is as strong as the entire film. Former Stasi captain Gerd Wiesler (Ulrich Mühe), who has been delivering newspapers since Germany's reunification, discovers the book Sonata for a Good Man in a bookshop window. He enters the store, picks up the book and sees that the author has dedicated it to him. Wiesler had once spied on the opposition artist, but finally saved him from the Stasi – at the cost of his own career. "Shall I gift-wrap it?" asks the salesperson. "No, it's for me," says Wiesler. The Karl-Marx-Buchhandlung really exists. Not surprisingly on the street Karl Marx Allee.
Prinzenbad – Berlin Blues and Pool of Princesses
The Prinzenbad outdoor swimming pool in Kreuzberg is already a cult place – even more so since Herr Lehmann went swimming there in the film Berlin Blues, an adaptation of Sven Regener' successful novel of the same name (the German versions are called Herr Lehmann). The pool has experience as a filming location: scenes from the award-winning documentary Pool of Princesses on three teenage girls from Kreuzberg were also shot here. 
Humboldt University – Memory of a Paper
Not only German films and Hollywood productions are made in Berlin. Memory of a Paper is an Arab soap opera that was shown during Ramadan in 2015. It portrays the lives and loves of eight students from Kuwait. Some scenes were shot on Gendarmenmarkt square and at the Brandenburg Gate.