"Entdecke DE": Proud Braunschweig
The "Entdecke DE" series takes you on a tour through Germany: as the Bundesliga season gets underway, our destination is Braunschweig.
29.07.2013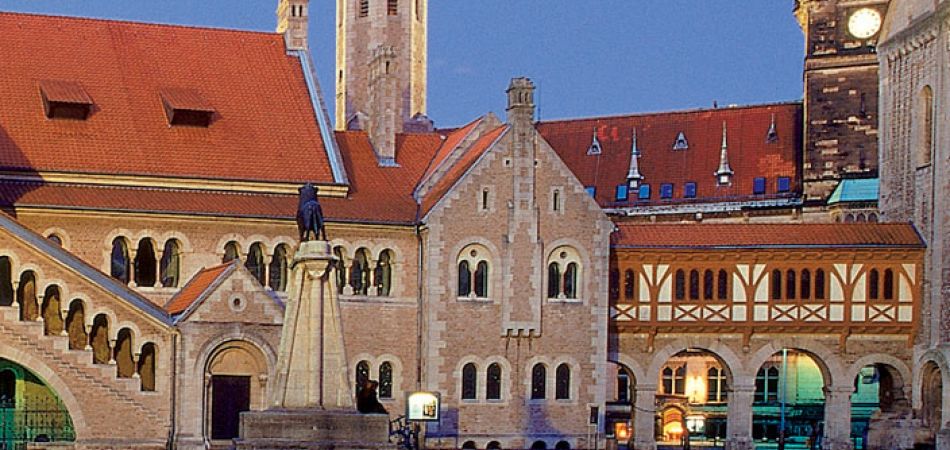 Eintracht Braunschweig has suffered through nearly 30 difficult years, which is why the city is particularly looking forward to the start of the 2013/14 Bundesliga season: for the first time since 1985, the local football team will be playing with the big boys again. Being relegated from the Bundesliga and then attempting in vain to escape the lower leagues was a bitter pill to swallow for the 1967 German championship winners, especially given the club's history. The city is regarded as the cradle of German football – a reputation local people are keen to live up to again. In other words, this is no bad time to discover this and other sides of Braunschweig.
A city of 247,000 inhabitants in the German state of Lower Saxony, Braunschweig was home to Konrad Koch, a teacher who was born in 1846. Koch believed it was very important for his students to take exercise outside. In the year 1874, he is said to have added football to the conventional programme of activities – an acquaintance of the teacher had provided an original football from England. Later, Koch also drew up a set of rules for the new discipline. The people of Braunschweig believe that the game of football then embarked on its triumphal march through the states of Germany and became – despite much resistance and ignoring the taunts of those who called it the "English disease" – the country's most popular sport. You can still see the mark Koch left on Braunschweig even today: the "Kleiner Exerzierplatz", a former parade ground where football matches used to be played, is a reminder of the father of German football. Part of the square is still used for the sport, though these days it is also home to the Natural History Museum and the city's House of Science. Braunschweig also boasts a "Konrad Koch Stadium", while Daniel Brühl even starred in a cinema film which tells the story of this football-mad teacher.
The "city of the lion", which rose to power in the twelfth century under Henry the Lion, also features a number of sights which will appeal to visitors with less of an interest in sport. In August, for instance, the State Theatre will be staging an "Open Air Opera", its ensemble giving a performance of Verdi's "La Traviata" on Burgplatz square. Until the autumn, visitors will also have the chance to travel down the Oker river on a raft, exploring the city from the water. Afterwards, why not take a closer look and visit Altstadtmarkt square, Brunswick Palace or the Magniviertel – St. Magnus' Quarter – with its many half-timbered houses and the "Happy Rizzi House" designed by James Rizzi.