Wroclaw is European Capital of Culture
Wroclaw epitomizes better than almost anywhere else the changeable nature of German-Polish relations and is one of the two European Capitals of Culture in 2016.
11.01.2016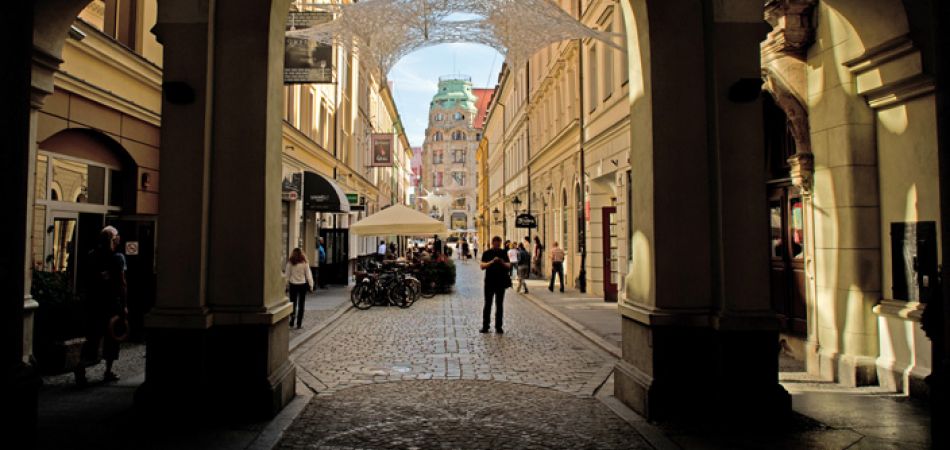 Particular attention will be focused on the east and south of Europe this year, as San Sebastián in Spain and Wroclaw in Poland are sharing the title of "European Capital of Culture" in 2016, an accolade that is awarded by the European Union.
Events in Wroclaw will be of particular interest in Germany – especially since 2016 marks the 25th anniversary of the signing of the Treaty of Good Neighbourship between Poland and Germany. Representatives of both countries signed this treaty of good neighbourship and friendly cooperation on 17 June 1991, thereby paving the way for a close and comprehensive partnership.
"Identity" is the defining theme
There are very few other places which epitomize what was up to that point the very changeable nature of relations between Germany and Poland to the same extent that Wroclaw does. The relationship between the two countries will also be discussed when Wroclaw invites people to visit this year: "identity" is the defining theme of its European Capital of Culture programme.
When the Second World War ended, Wroclaw first had to rediscover its identity and rebuild itself. The German population of this former capital of the Prussian province of Silesia had either been expelled or had fled. The new residents were also searching for a new home, most having arrived from areas which belonged to the Soviet Union after the Second World War. As a result, Wroclaw's population was almost completely renewed at that time.
"It is all about how a German city became a Polish one", is how Wroclaw Mayor Rafał Dutkiewicz put it in an interview with the Berlin newspaper "tageszeitung". "And it is about the Europe to which both these cities – the Wroclaw of the past and today's Wroclaw – belong." He also remarked that European identity is more tangible in Wroclaw than anywhere else.