Learning from an international network
Exceeding EU climate goals: the Convenant of Mayors is advancing environmental policy worldwide at the municipal level.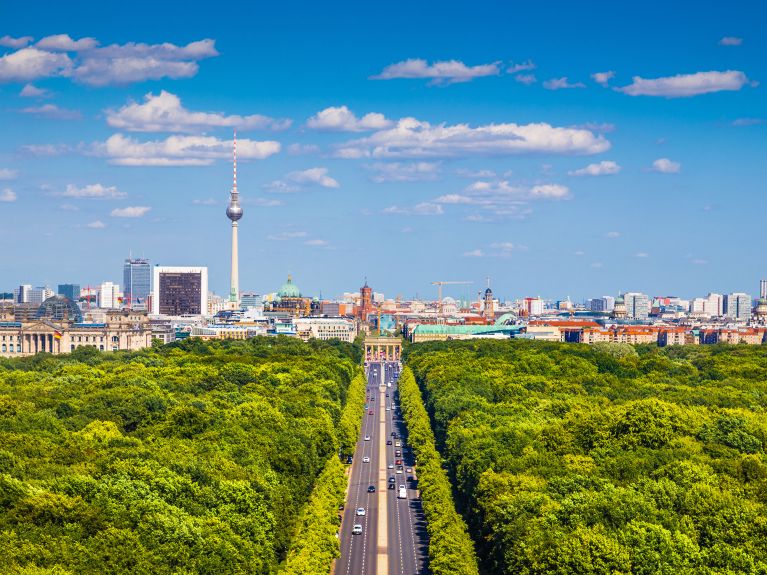 The European Commission founded the Covenant of Mayors in 2008 to realise the goals of the Paris Agreement at the municipal level. Communities, towns and entire metropolitan regions can take part if they become active on climate policy in their area and thereby support national climate goals. As a result, the alliance has also become an important international actor in the fight against climate change.
The network
What was initially a purely European network rapidly became a global success story: over 10,000 municipal and regional administrations from 57 countries have joined the network so far – and there are now regional convenant bureaus not only in Europe, but also in  North America, Latin America, the Caribbean, China, Southeast Asia, India and Japan. Over 300 million people live in the network's regions. In all, 87 municipalities in Germany are members of the convenant – including not only big cities like Berlin, Munich and Frankfurt am Main, but also small communities like Ascha in Bavaria with only just under 1,500 inhabitants.
The goal
When they join, members pledge to reduce their greenhouse gas emissions by 40% by 2030. Three pillars are important here: climate protection and decarbonisation, increasing adaptability and a sustainable energy supply. New members must publish a Sustainable Energy and Climate Action Plan within two years and a progress report every two years after that.
The facilitators
The municipalities receive financial, technical and strategic support in implementing their climate policy from the covenant's 230 coordinators. Local authorities, states or provinces act as regional coordinators. The national coordinators are national authorities, such as ministries or energy agencies. In addition, nearly 230 regional, national and European non-profit organisations assist municipalities in their respective specialist field. Inspiration is also provided by a database of almost 10,000 examples of best practice – including 107 from Germany.
This is where you'll find the website: Convenant of Mayors
You would like to receive regular information about Germany? Subscribe here: