Pace of the energy transition
Germany has ambitious goals for the expansion of renewable energies. deutschland.de report on its progress in our series "Energy Turnaround": Part 6
11.06.2013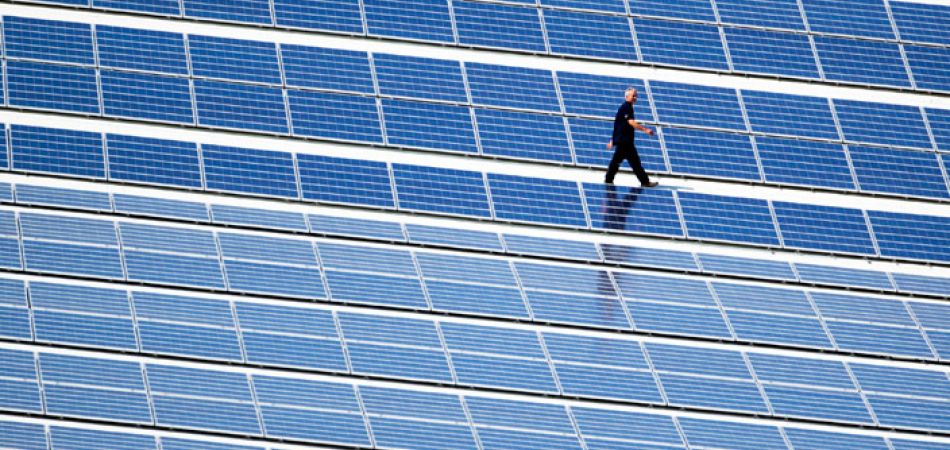 The German word "Energiewende" (i.e., energy turnaround), like "Kindergarten" and "Autobahn", has the potential to enter into international language usage. Only recently, at the invitation of Federal Environment Minister Peter Altmaier, representatives of ten states founded the "Club der Energiewende-Staaten" (i.e., "Club of Energy Turnaround States"). These include China, Denmark, Germany, France, Great Britain, India, Morocco, South Africa, Tonga and the United Arab Emirates. The countries want jointly to promote the development of renewable energy worldwide.
Germany is planning an accelerated transformation of the energy system. The aim is to phase out nuclear power and fossil fuels. Renewable energy is to become the cornerstone of energy supply. A current balance shows that the conversion can be achieved more rapidly than was expected a few years ago.
The energy concept of the Federal Government provides for a 40 per cent reduction of greenhouse gas emissions by 2020 and for an 80 per cent reduction by mid-century. Particular attention is being paid to the electricity sector. The share of green energy in electricity production is to rise to 80 per cent by 2050. At the end of 2012, 23 per cent had already been reached, and it appears that with similar growth as in past years the next goal of 35 per cent by 2020 can even be surpassed. This can compensate for Germany's planned complete phase-out of nuclear energy by 2022.
Especially the strong expansion of solar energy has contributed to the rapid growth of the proportion of green energy. In 2010 and 2012 photovoltaic modules with a capacity of approximately 7,000 megawatts were installed on rooftops and open areas – the equivalent with full sunlight of five large nuclear power plants. Because of the shared costs, with which the rate payer financed the introduction of green electricity, this significantly raised electricity prices. The feed-in compensations for newly installed systems will therefore now be continuously phased down.
© www.deutschland.de