Ensuring a sustainable supply of water
What are policymakers doing to ensure our future water supply? We asked Minister Steffi Lemke.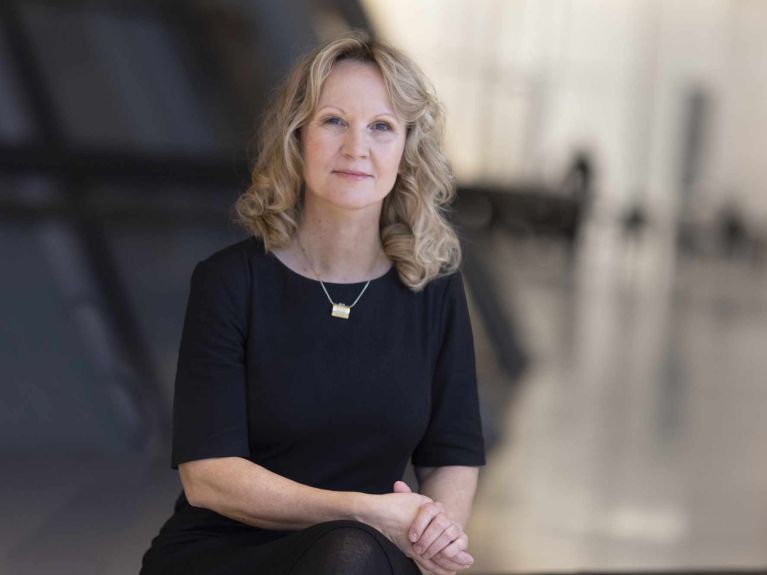 Steffi Lemke is Germany's federal minister for the environment, nature conservation and nuclear safety. In our interview, she explains why it is above all cities that have problems with water supply and what form modern rainwater management can take in densely populated areas. 
Minister Lemke, why do cities have problems with water supply?
The bigger a city, the more complex it is to supply it with water – and the more it will in many cases depend on supply from the surrounding region. When water consumption also increases in the region, for example for agricultural purposes due to droughts, conflicts of use can increasingly arise.  
Water supply problems can also occur when new residential and commercial areas are built without giving early consideration to the water demand they will generate and how this demand can be met. This can happen if the supply infrastructure no longer matches the requirements, for example because storage containers are too small or not enough water is available at the extraction points. 
How can water supply be improved in cities?
I believe that so-called sponge cities are an excellent idea. They are based on a strategy of water-sensitive and climate-resilient urban development. It makes sense to employ a variety of methods, such as water storage tanks or multifunctional areas, to keep water in cities; in view of the consequences of the climate crisis, this will also become increasingly important in the future. It is a question of irrigating green spaces, for example. Sponge cities can even make water reserves available for use during dry periods, and can better absorb extreme events such as heavy rainfall or prolonged drought. What is more, they are good for the urban climate and for preserving biodiversity. 
How do you view the way this concept is being implemented in practice, and which challenges still need to be overcome?
Unfortunately, there are still problems with its practical implementation. The sponge city concept tends to require a completely new mindset and exchange between different disciplines such as those responsible for road building, urban drainage, green spaces, construction and architecture. This is not something we have been familiar with hitherto. Intensive exchange, especially with city planners, is essential if we are to implement these new concepts for the benefit of everyone. 
You would like to receive regular information about Germany? Subscribe here: