Liveable and sustainable cities
How do we want to work and live in the future?  Urban planners and architects are working on  designs for the cities of tomorrow.
An urban area that aims to become a global model is being created not in Berlin or New York, but in the small town of Winnenden not far from Stuttgart. In the municipality with 30,000 inhabitants in southwestern Germany planning is underway for a district where housing, shops, offices, workshops and industrial plants will be located a few streets apart. "Productive City Region" is the name of the project that breaks with a widely accepted principle: the separation of work, housing and leisure. In particular, industrial facilities are still usually located far away from towns.

The project arose within the framework of the International Building Exhibition 2027 StadtRegion Stuttgart (IBA'27), which focuses on the question: "How will we live and work in the digital and global age?" One answer is provided by the design for the area in Winnenden, which won an award in an urban development competition. It involves a "novel combination of industry, trade, housing and leisure," says IBA Artistic Director Andreas Hofer. "I know of no other ex­ample worldwide where that is being realised in this way."

Hofer believes a general rethink of urban development is required: "The principle still applies that living, working and leisure should take place at different locations. But that's a false principle, because the reason for it no longer exists." It dates back to the advent of industrialisation 150 years ago "when factories stank and made lots of dirt," says the Swiss architect and IBA Artistic Director.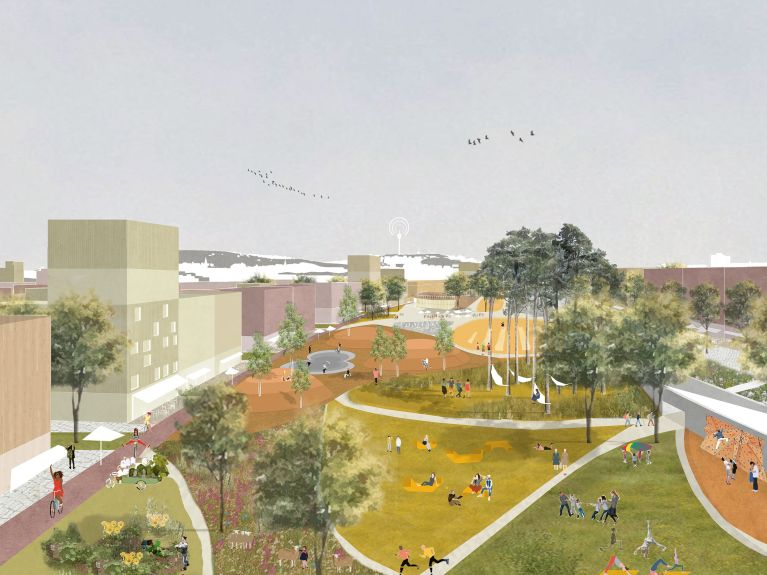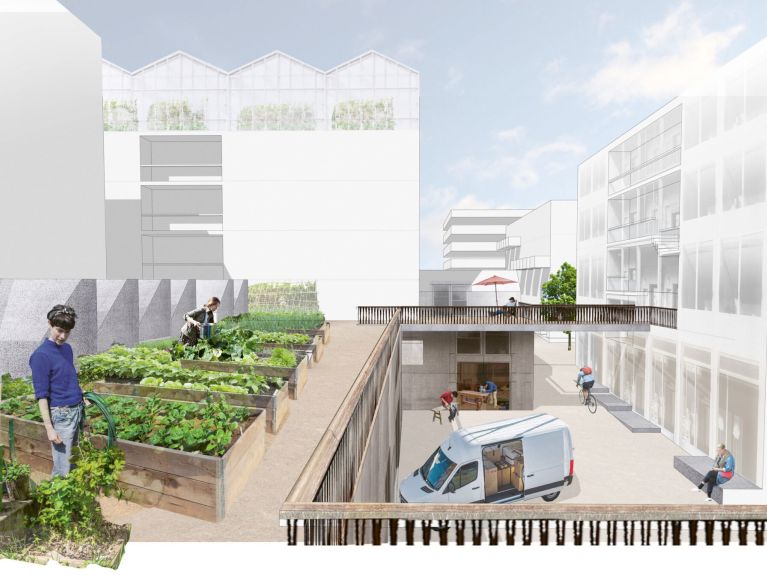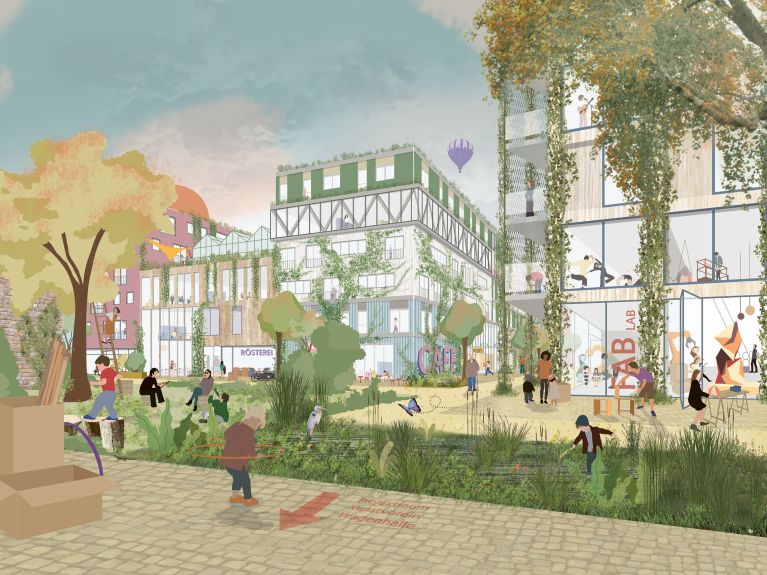 The end of the remote industrial area
The consequences of this separation are far-reaching. It has not only led to housing and workplaces often being kilometres apart; in Hofer's opinion, the separation also often contributes to the fact that "today's residential areas and industrial zones are incredibly boring". In contrast, the designs for the district in Winnenden by Jott, the Frankfurt-based architectural office, promise a completely different feeling of life: there are vegetable beds on roofs and workshops in inner courtyards, greenhouses stand between apartment buildings and the local café and neighbourhood square are only a block from the tradespeople's yard and production centre.

Hofer also points out that industrial estates and housing areas are both only built to fulfil one purpose. If more housing is suddenly required, however, you cannot turn to industrial zones to solve the problem. "The result is huge vacant areas. That's no way to design a city of the future," says the Artistic Director of the International Building Exhibition.

How liveable and sustainable cities are in the future will largely depend on new mobility strat­egies. Answers need to be found, for example, to the question of how to manage the transport of merchandise arising from the rapid rise in online retail deliveries. A study by the Stuttgart Chamber of Commerce and Industry also examines this question on the basis of the planned Rosenstein district for Baden-Württemberg's state capital, where 15,000 people are to live in future. The ideas for urban logistics there range from private parcel receiving facilities and automated parcel delivery using autonomous vehicles to underground transport systems and so-called multi-use parking facilities from which deliveries can also be distributed using cargo bikes or small electric vehicles.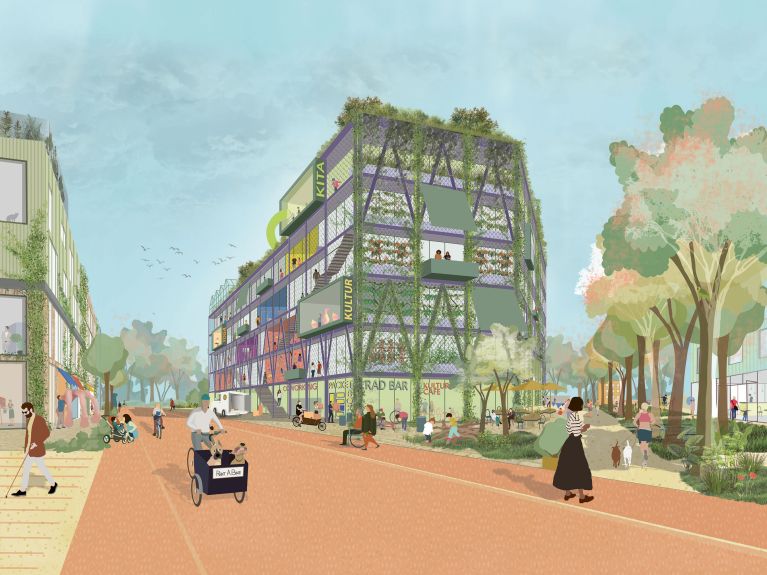 New mobility hubs play a central role in the plans for new city districts. Underground car parks in particular represent "a massive challenge with regard to sustainability", says Mario Flammann, urban planner at Pesch and Partner, an architectural office that contributed to the logistics study. The reason? In several years, when fewer parking spaces are required, it will be almost impossible to repurpose a facility of this kind. "That's why urban planning is again increasingly warming to the idea of the multi-storey car park, an otherwise long frowned upon element," says Flammann. Cafés, co-working spaces or local workshops could also be built in a "Car Park 2.0". "And if car parks are no longer required, a conversion to new uses would be easier to realise," says the architect.

How well buildings and transport structures can be adapted will probably become a central issue for the cities of the future. "Flexibility will be very important," says Flammann. "Today in urban planning our thinking should be less specialised and much more flexible." And when it comes to sustainability, the architect emphasises: 
Examples of liveable cities
The creatives engaged in the International Building Exhibition in Stuttgart do not only want to produce designs on the drawing board; they actually aim to build exemplary urban areas in the coming years. "We want to be able to say later that we didn't just talk, but transformed ideas into reality," says IBA Artistic Director Hofer. In a few years, he hopes, people in Winnenden and Stuttgart will be able to "physically experience houses and urban quarters for a climate-friendly and humane future."