The woman behind the vaccine
Özlem Türeci is one of the researchers the world has to thank for the first WHO-validated vaccine against coronavirus.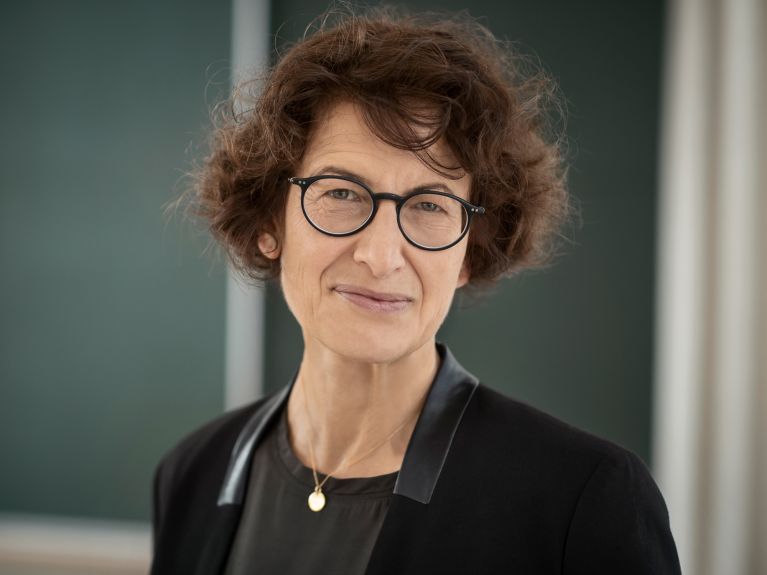 Özlem Türeci's innovative strength and scientific diligence have played a decisive role in the fight against coronavirus: the 53-year-old doctor is Chief Medical Officer at Biontech, the Mainz-based company she founded in 2008 with her husband Uğur Şahin.
Since then the couple have been carrying out research on mRNA technology. This involves artificially produced messenger molecules triggering immune responses by inserting genetic components of a foreign substance into cells. These form antibodies against the relevant adversary – whether a virus or a tumour. The two doctors aim to use this principle to combat cancer. At the beginning of 2020, when they read reports about the new kind of coronavirus, they decided to produce a vaccine with mRNA.
Meticulous detail is important to researcher Türeci
It is thanks to Türeci's work in the laboratory that this idea could be transformed into an effective coronavirus vaccine in just nine months. The research director designed the vaccine studies, selected the active ingredients and coordinated cooperation with Pfizer. In partnership with the US pharmaceutical group, she managed the clinical trials with over 40,000 participants that in November 2020 achieved the redeeming result: 95% efficacy.
Türeci enjoys this painstakingly detailed work. The limelight, however, is something she avoids. She is the daughter of a surgeon from Istanbul who worked at a hospital in Lower Saxony during the 1970s and sometimes took his little girl with him to work. Her desire to help emerged when she discovered how patients there suffered with diseases like cancer.
Türeci: research must "make its way to the patient's bed"
She studied at Saarland University in Homburg, where she met her husband. Later, she worked at Johannes Gutenberg University Mainz in the field of cancer immunology and, as she says now, it was then that she realised research did not always make its way to the patient's bed. Because she wanted to help cure disease, she founded a first firm in 2002. Ganymed Pharmaceuticals was sold to the Japanese Astellas company in 2016.
Türeci is currently investing all her energy and knowledge in Biontech, the rapidly growing business that now has approximately 1,800 employees. At present, the research manager is looking after eleven clinical studies – all of them focusing on mRNA-based medicines against cancer.
You would like to receive regular information about Germany? Subscribe here: