An Interview with the President of the Goethe-Institut
Today, some 6,000 languages are spoken worldwide. The Goethe-Institut's aim is to promote German language and culture around the globe. We put three questions to Goethe-Institut president Klaus-Dieter Lehmann to mark International Mother Language Day.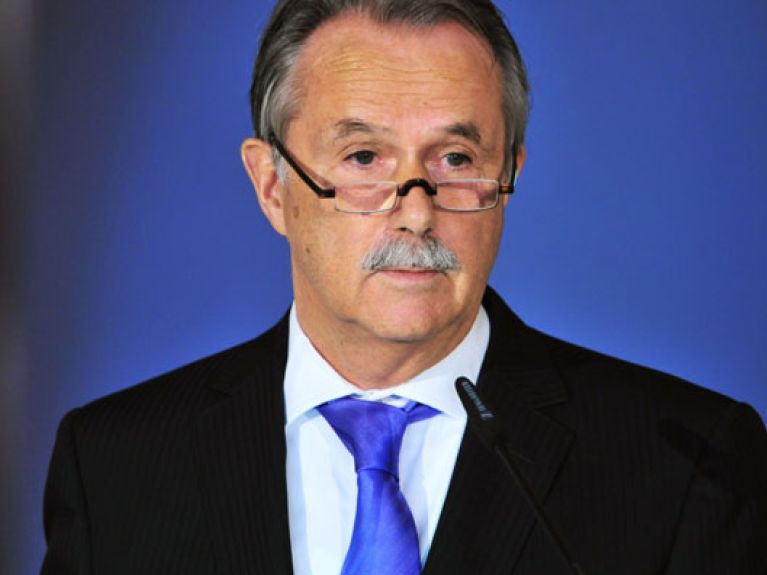 Mr Lehmann, English is undeniably a global language, and more and more people are learning Chinese. Why is it worth learning German these days?
Lehmann: What I always say is that you can get by with English, but you can get a lot further with German. A language is not only a means of communication; it is also a vehicle of culture. A person who speaks a foreign language gains access to a country's culture and identity – and thereby expands his or her own horizon. In my view, this is the ideal basis for learning a language, and goes beyond more pragmatic reasons such as gaining access to Germany as a place of business and a source of employment. I therefore believe that language policy must also ensure that people are able to experience the value of speaking other languages – in terms of their own lives and their own views of the world.
It is often said that German is a difficult language. How does the Goethe-Institut help to make learning German enjoyable?
The training and continuing education of German teachers around the world remains an important basis, for enjoyment of learning is very closely related to the quality of teaching. In response to the considerable challenge of getting young people enthusiastic about learning German in today's digital age, we are developing our own apps and learning games, increasingly integrating digital content into our teaching programmes, and launching language campaigns in social media. In Poland, France, Italy and Greece we have brightly coloured "Deutschmobiles" in operation to attract attention to the German language in an entertaining way. They are fully booked by the local schools.
In which countries is there currently the greatest interest in German? And what is the Goethe-Institut's response?
In recent years, we have seen a particular increase in the countries of Southern Europe. As a result of the current economic crisis, young and highly-qualified people are unable to find jobs there, and hope to find temporary career opportunities in Germany. In response, the Goethe-Institut has developed numerous tailor-made programmes such as special language courses aimed at nurses, lawyers, doctors and engineers, accompanied by events at which participants can establish contact with potential German employers. Interest in German remains unabated in India, where the Goethe-Institut concluded a contract with a chain of Indian state schools in 2011 to introduce German as a foreign language at 1,000 schools. This will result in a million new learners of German there over the next few years.
© www.deutschland.de