Lasting university networks for Europe
They are innovative, international and facing up to climate change: a look at three European university networks.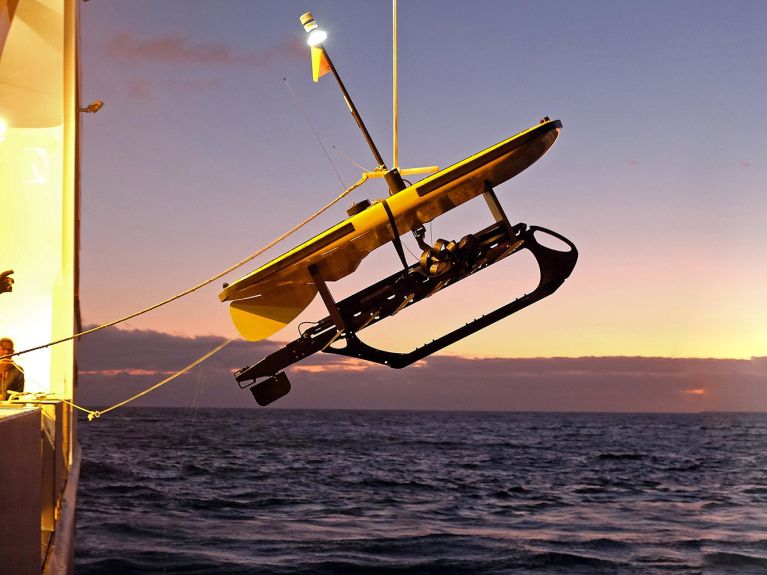 Climate change and sustainable solutions are important issues for the EU-funded European university networks in which numerous German universities are taking part. We present three networks that are developing good ideas on a cross-border basis to fight climate change.
UNITE!
In the summer of 2020, three partners of the UNITE! European university network embarked on a "trip to the stars". At a virtual summer school, students from the Technical University of Darmstadt, the Universidade de Lisboa and the Politecnico di Torino worked on solutions for an efficient bioreactor that could produce food and medical drugs for the inhabitants of future space colonies. UNITE! is also future-oriented itself, as it wants to drive forward European exchange with other members from Finland, France, Sweden and Spain.
European University of the Seas (SEA-EU)
The philosophy of the marine research universities involved in the EU's "European University of the Seas" (SEA-EU) project is that education is a "central catalyst for the transition" to climate protection. "Societal challenges such as climate change or the use of resources from the oceans can only be met by concepts that encompass more than one discipline and take cultural differences into account", says Nina Keul from the Institute of Geosciences at Kiel University. The SEA-EU has seen this north-German city team up with universities from port cities in France, Croatia, Malta, Poland and Spain.
European University Alliance for Global Health (EUGLOH)
The interdisciplinary nature of the exchange between the European university networks was highlighted in July 2020 by an online seminar involving the five EUGLOH partners from Germany, France, Portugal, Sweden and Hungary: questions of ageing, climate change and civic engagement were jointly addressed by master's and doctoral students. Ludwig-Maximilians-Universität (LMU) Munich, the German partner, is home to the Center for International Health, which has long focused on the links between climate change and health – and also cooperates with institutions in Africa, America and Asia.
You would like to receive regular information about Germany? Subscribe here: