Together for more climate protection
Three Presidencies for Climate: that's the motto of the Three4Climate project. Find out here what it's all about.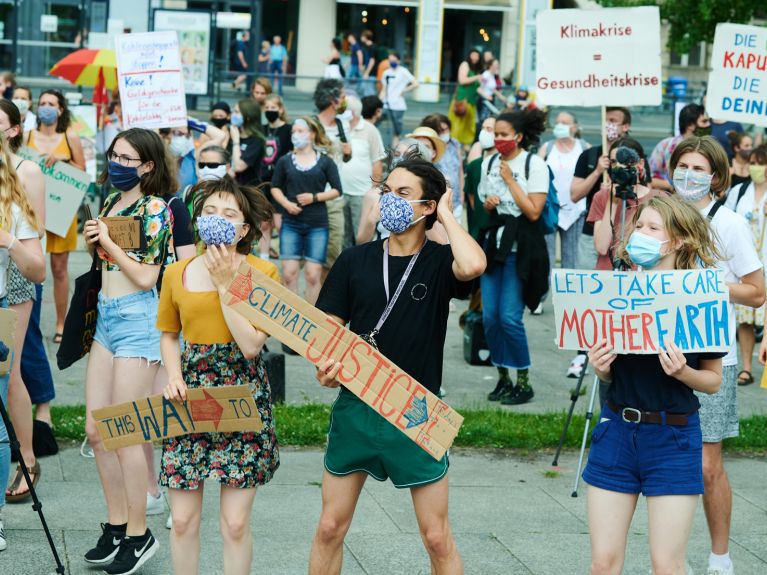 "Think European – Act Local" is the philosophy behind the project "Three4Climate – Three Presidencies for Climate". Six schools, six municipalities and five organisations from the three countries that make up the EU trio presidency (Germany, Portugal, Slovenia) are taking part. They are to develop ideas at the local, national and European levels for how to achieve the EU's climate targets.
Martin Staab
Mayor of Radolfzell/ Germany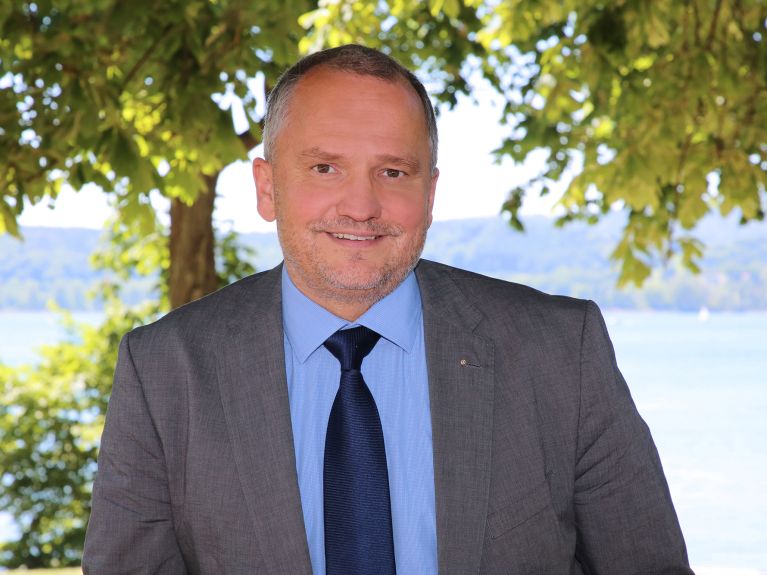 "Radolfzell has long been committed to protecting the climate in a variety of ways. So we were extremely enthusiastic when we learnt about the Three4Climate project. We are happy to share our experiences with other cities, though we also like to pick up new ideas and approaches.
If we are to reach the ambitious target of climate neutrality by 2050, viable concepts and new strategies will be needed, especially in the areas of mobility, renewable energies and sustainable land development. The Three4Climate project gives the participating towns the opportunity to discuss their experiences, and thus to initiate new projects more quickly and easily."
Vlasta Krmelj
Director of the Local Energy Agency of Podravje/ Slovenia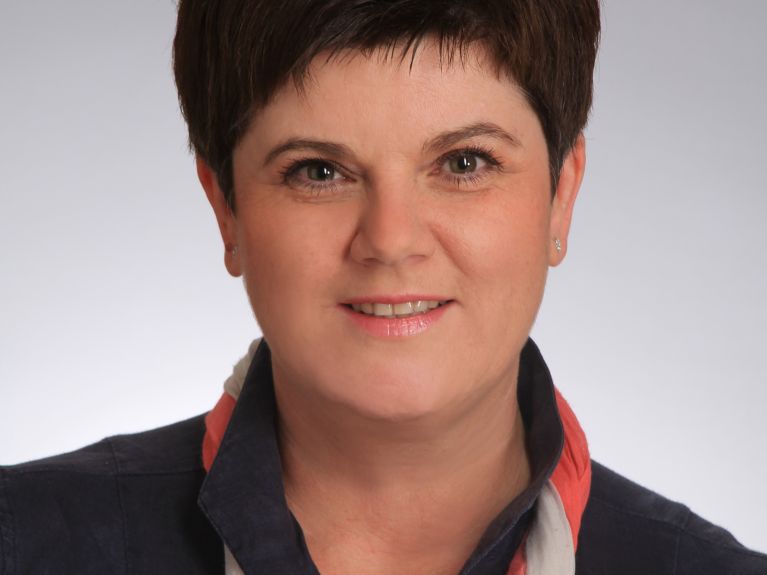 "Together, our aim is to show that the EU Council Presidency is taking place not only at the national but also at the regional level.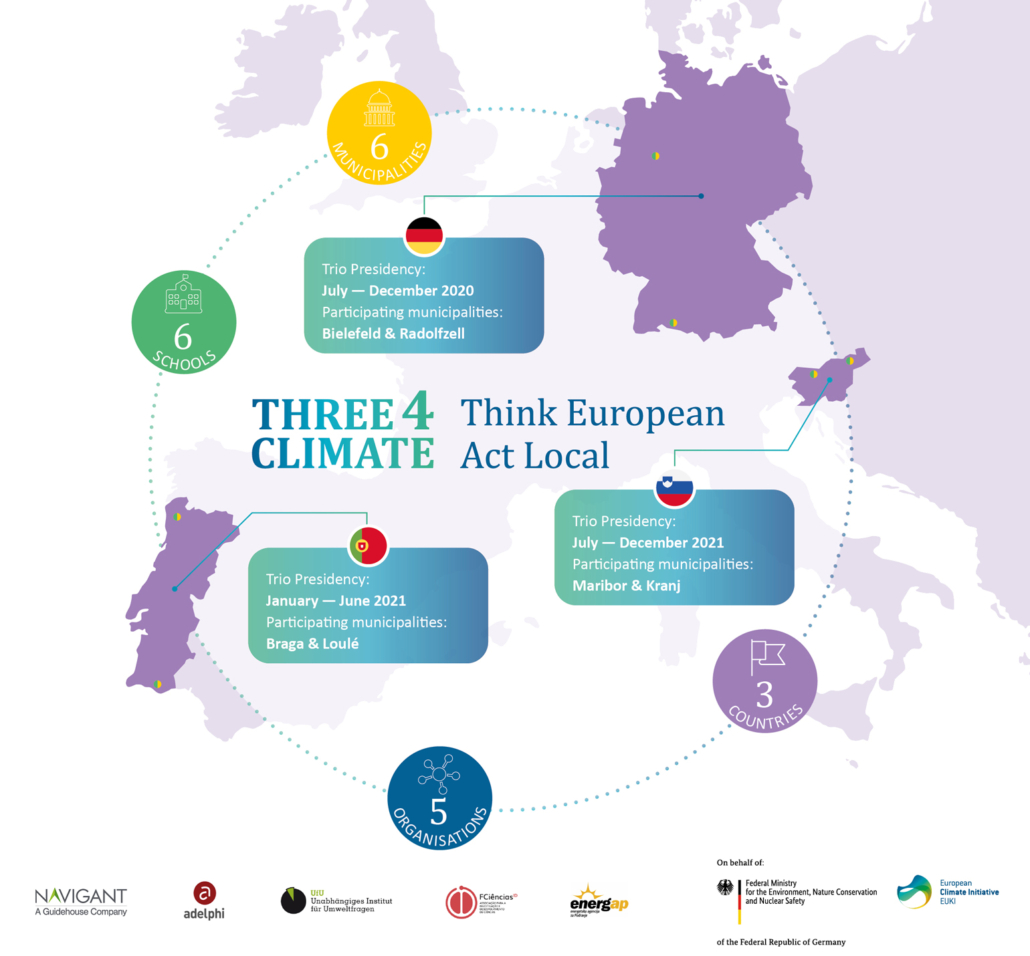 Three4Climate aims to pave the way for long-term collaboration between organisations, towns, schools and ministries. We can only implement the Green Deal if we work together. Sustainable development is virtually impossible without the involvement of all societal actors."
Goreti Franzky
Teacher at the Escola Básica Professor Sebastião Pires Teixeira/ Portugal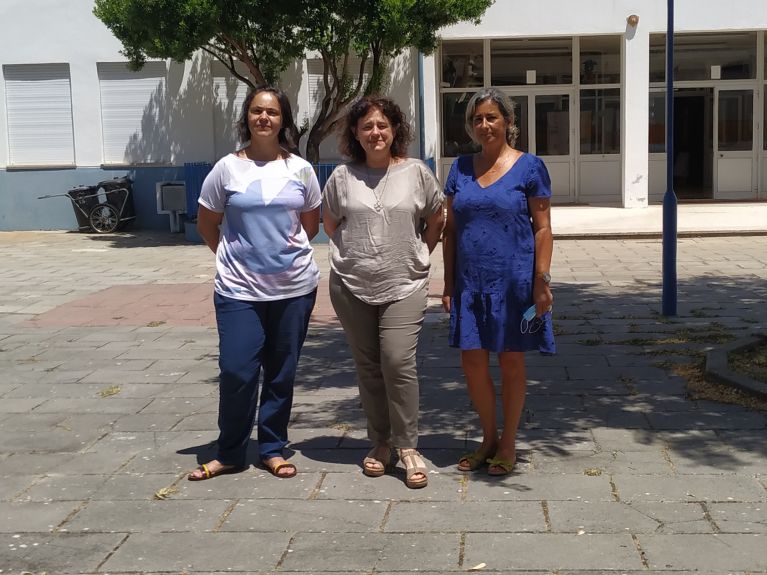 "During the project we are working together with schools from Germany and Slovenia, as well as with municipalities and environment ministries from the three countries. Our job is to tell other schools on the Algarve about the benefits of green energy – from both an ecological and an economic perspective.
Schools can help implement the Green Deal more quickly and effectively by setting examples. When children learn about the advantages and disadvantages of behaving in particular ways, they will pass this knowledge on to their families and friends. These small changes will have a big impact long-term because in 2050 these children will be adults and can play an active part in shaping environmental policy."
You would like to receive regular information about Germany? Subscribe here: