Erasmus and the "idea of Europe"
More than three decades lie between the Erasmus stays of Astrid Franke and Helena Böhmer. An exchange of experiences.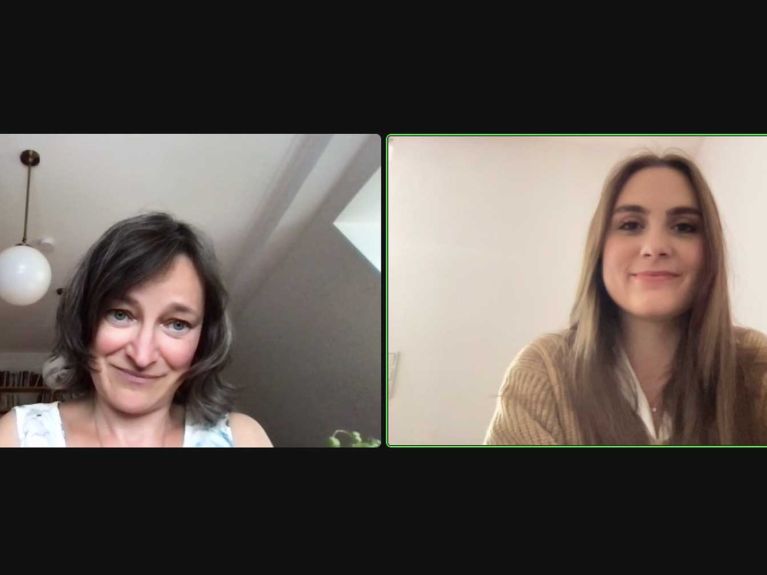 Today, Professor Astrid Franke teaches American Studies at University of Tübingen. In 1990, she was among the first cohorts to study abroad with the Erasmus programme. Back then, she went to Edinburgh for a year. Here she talks to Helena Böhmer, who is in her sixth semester studying German language, Literature and Anglophone Studies. In 2021, she went in Cork, Ireland, with Erasmus.
Erasmus connects you both. How did you experience your stays a good 30 years ago and today?
Böhmer: I definitely wanted to do a semester abroad after all the online semesters during Corona! It was totally exciting to get insights into a different campus life: what we lacked in extracurricular events was made up for in Cork by the many student clubs and even an on-campus pub.
Franke: For me, it was in the first or second year that there was an exchange with the FU Berlin and there was also only one place. Like you, I also took advantage of the wide range of clubs: I did Hot Air Ballooning and Scottish Folk Dance. I also wrote my term papers on a computer for the first time.
Did the stay change you?
Böhmer: I'd say that I became more self-confident because I was able to try out a lot of things in Ireland that I wouldn't have dared to do before. No one knows you: it's an environment created for growth.
Franke: I saw that you can study similar content in a completely different way. The reading load was much greater; in Germany it was four books a semester and in Edinburgh twelve. I spent a lot of time reading.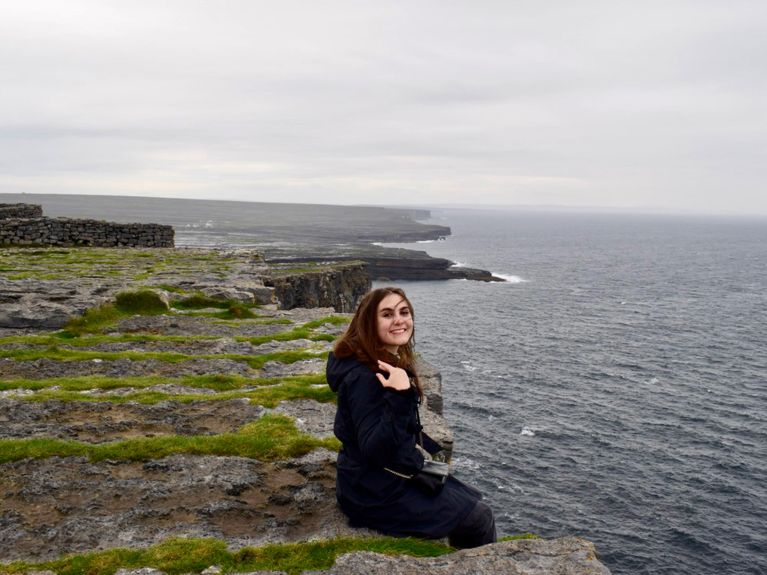 What advice would you give to future Erasmus students?
Böhmer: If possible, you shouldn't have any expectations, because in the end it will be different anyway. I thought I wouldn't get to know anyone. In the end, that was the least of my problems. You should take advantage of all the offers and try things out.
Franke: I agree with that. I'd also recommend staying for a year. That takes the pressure off to see as much as possible in a short time.
Böhmer: I think that has advantages and disadvantages. In my case, it was only one semester and afterwards I would have had to start all over again to get to know people because all my new friends had left. Of course, one year gives you the opportunity to take much more time.
Franke: So your friends were primarily Erasmus students?
Böhmer: Yes, that's usually the case. I also had Irish friends, but joint activities like excursions tend to bring you closer to international students. A fortnight ago I visited friends in Maastricht and in July a friend from Prague is coming here. So I'm not too sad about it.
Franke: The idea of "Europe" tends to be invigorated by young people who move through Europe, study in another place and make friends. If we want to strengthen the European feeling, the European identity, then this is very good way to do it.
You would like to receive regular information about Germany? Subscribe here: